Walailak University Offers Full Fees Waiver Scholarship 2018
Last Updated : 05 Jul 2018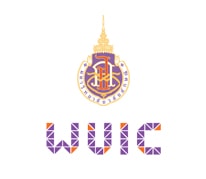 Walailak University International College (UIC) announced a wonderful scholarship program that offers full tuition waiver of US$ 14,000- 35,000 (a period of 4 years), based on the study program chosen by the applicant. Applicants all across the world can easily opt for it by simply filling out the application form before 12th July 2018. The Walailak University in Thailand is a well-known university named after Her Royal Highness Princess Chulabhorn Walailak. The university's aim is to become "The Education Park of ASEAN" and serve different fields of study. Each year they offer up to 15 scholarships in total.
Walailak University International College Scholarship: Quick Overview

Deadline
12 Jul 2018
Class / Course
BBA Logistics & Supply Chain Management, Bachelor of Arts in Public Affairs, BE in Digital Innovation
Scholarship Type
Under Graduate
Awarded Amount
US$ 14,000-35,000 (Only Tuition Fee)
Age Limit
N/A
Gender
All
Religion
All
State
All
Country
All
Apply Now
Click here
---
---
Eligibility Criteria
All students who meet the requirements of the scholarship program.
Nationals from all countries are welcome to apply.
Proper knowledge of the English Language
Benefits of Scholarship
WUIC provides full as well as partial scholarships to qualified students.
The full scholarship program amounts to about US$ 40,000 – US$ 60,000 for 4 years. It covers tuition, accommodation fees, and the monthly allowance.
Students from Walailak University graduates have practical intelligence, adversary quotient, Liberal Arts perspective and technology competence, all integrated with high moral.
Various partial scholarship programs such as; tuition fee waivers are also available for the students.
How to Apply
Before applying for a scholarship, the student is required to apply to one of the WUIC degree programs. The application can be found here: https://entry.wu.ac.th
It is needed to attach the letter of recommendation from the high school's director/ principal. Don't forget to insert the correct contact detail of the reference.
Attach a one-page statement of purpose on why the student is interested in the chosen program and why the student should be considered for the scholarship.
Documents which are written in languages other than English or Thai; should be translated into English before submitting.
Documents Required for Scholarship
High school diploma from a G12 high school program or equivalent
High school mark sheet of GPA score
Certificate of English language proficiency (where the high school language of instruction is other than English)
Passport size photographs
Valid ID proof (for Thai Nationals).
Programs Covered in this Scholarship
Bachelor of Business Administration in Logistics Analytics
Supply Chain Management Bachelor of Arts in Public Affairs
Bachelor of Engineering in Digital Innovation Engineering
Bachelor of Law (International Program, runs by School of Political Science and Law) (LL.B.).
Important Details
The email subject must be: "Full Fees Waiver Scholarships + study program title".
Document copies must be mailed at -

[email protected]

The school year starts on 20th August 2018
The Walailak University pays emphasizes on latest skills, innovative and critical thinking, and international perspectives for students.
---
Subscribe Now for Walailak University International College Scholarship Latest Updates
Subscribe for latest exam notification and never miss an update of our daily tips and tricks from Toppers and Counsellors.
---
---