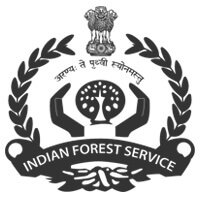 UPSC (Union Public Service Commission) is a constitutional body which is entrusted with powers and functions under the Article 315 to 323, Part -14 of the Constitution of India. It is given a duty to conduct important exams including Civil Services Examination, Indian Forest Service examination, Engineering Services, Combined defense services exam, Indian Economic Services/Indian Statistical Services, National Defense Academy Examination, etc.
About the IFS
The UPSC conducts IFS exam every year to select candidates for the Indian forest services. It is one among the three All India Services just like IAS and IPS services. Hence, it is also one among the tough exams to qualify.
The IFS officers after selection are assigned State Cadres or Joint Cadres of State and the center. They are required to serve both the central government and the state governments from time to time as per the requirement of the hour.
The IFS officers'prime responsibility is to implement the government plans and programmes under the ambit of the National Forest Policy. They function as the administrative head of the forest area for which they are posted. They have the mandate to function independently of the district administration.
Read the article for further details about the IFS 2018 Exam.