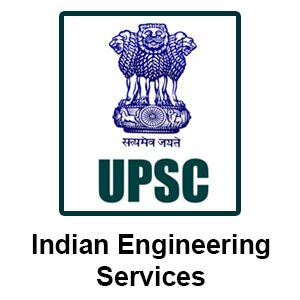 UPSC (Union Public Service Commission) is a constitutional body, which derives its powers and functions under the Article 315 to 323, Part -14 of the Constitution of India. It is entrusted with a duty to conduct various important exams including Civil Services Examination, Engineering Services, Combined defence services exam, Indian Economic Services/Indian Statistical Services, National Defense Academy Examination etc.
About the IES/ESE
The UPSC conducts IES/ESE (Engineering Services Examination) every year for various posts under the PSU's (Public Sector Undertakings) of Government of India.
The IES is responsible for administering large sized government PSU's in various sectors of the economy like Railways, Road, Power, Central Water, and Telecommunication. They join as an Assistant Executive Engineer and get elevated to the post of Managing Director/Chairman of the PSU.
Categories in IES/ESE
There are four categories in the Engineering for which this exam is conducted. The categories are – Civil Engineering, Electrical Engineering, Electronic and Tele-Communication Engineering and Mechanical Engineering.
UPSC IES/ESE Latest Update: UPSC has released the IES/ESE 2019 written exam result on 28th February 2019. The ESE (Main) exam is scheduled to be conducted on 30th June 2019.