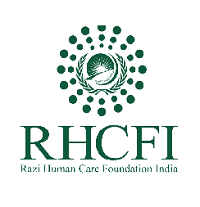 Apply for Razi Fellowship 2020 and attend a camp at the Kennedy Space Centre, NASA
To offer a tribute to Muslim Community in Kerala the Razi Human Care Foundation India has come with a proposal named as Razi Fellowship for the studying aspirants of Class 10th in the state. The scheme works with an approach to identify the Islamic scholars and make their efforts and skills more acknowledgeable. Razi Fellowship is the ingenious efforts to create a learning environment of productivity for the auspicious candidates and provide them an opportunity to attend a camp at the Kennedy Space Centre, NASA.
The official dates for 2020 session, has not been declared by the officials, meanwhile, it is all set to start from 12th August 2020 and will close on 10th December 2020.
Razi Fellowship: Quick Overview

Deadline
10 Dec 2020
Class / Course
Class 10
Scholarship Type
School Based Scholarship
Awarded Amount
Fellowship allowance up to ₹ 50,000 and other benefits
Age Limit
14 - 15 Years
Gender
All
Religion
All
State
Kerala
Country
India
Apply Now
Click here
The Razi Human Care Foundation India is an altruistic non-profitable organization running for the empowerment in the ground of education intended for the downtrodden section of society.
More About Razi Fellowship
Aspirants who are still fighting to achieve exposure to ethical and moral values with a complete guide of welfare measure, Razi is for you. The proposal of Razi is unique & distinctive in various parameters of an education system. It is an idea to share such strong bonds of all communities and makes minds believing in the bounties of integrity and equality for all. The scheme is an image to promote and encourage the efforts of Muslim Community in Kerala region. Readers are advised to scroll down this page and feed more useful information about the Razi Fellowship 2020-21 sessions.
Benefits of Razi Fellowship Program -
Razi Scheme will honor all the enthusiast scholars with the following benefits:
Fellowship Benefits

A sum total of 50 scholarships will be privileged each and every year that includes financial assistance of ₹ 50,000 for the duration of complete 1-year meant for the meritorious students of Class 11th to 12th.
Nominees of Class 11th and Class 12th will also be awarded an annual book allowance of ₹ 5000.
Apart from this, the top 10 candidates of Razi Fellowship 2020 will also receive a Gold Medal and Certificates.
These scholars will also get a chance to attend a camp at the Kennedy Space Centre at NASA.

Other Additional Benefits

Along with these precious awards, the program will also distribute the various benefits of the scheme as follows:

A sum of 2000 qualified students will be shortlisted for the Regional Level Workshops, Camps, and Seminars in India.
For top 200 applicants, the institution will provide a visit to various Research Laboratories and National & International Level Workshops for Muslim candidates.
Scroll left or right to view full table
Criteria of Eligibility for Razi Fellowship Scheme 2020:
Nationality:
An applicant should be holding Indian citizenship.
Candidate must belong to the Muslim community.
Educational Background:
Should be a potential studying student of Class 10th in the academic year of the 2019-20 session.
Entrants who are enrolled in any Government/ Private/ Kendriya Vidyalaya/ Sarvodaya or Navodaya Vidyalaya in Kerala origin can apply.
Brilliant students of open schools are also eligible for Razi Fellowship 2020.
Additional Details:
An entrant must be not more than the age of 17 years as on 01-01-2020.
Application Process for Razi Fellowship:
Interested participants need to pursue the following steps to apply for the Razi Scholarship Program.
Click here to visit the application form of Razi Fellowship Scheme.
Read the complete set of 'Rules & Regulations' before filling the online application form.
Continue with the application process and provide all the personal details including education qualification, parent's details, address, and contact details.
Tick and accept all the Terms & Conditions.
Finally, click on the 'Submit Application' tab.
Criteria of Selection
Submitted applications forms for Razi Fellowship 2020 will be evaluated on the basis of the following stages:
Stage 1: Aptitude Test
Stage 2: Personal Interview Round
After passing all the rounds qualified 50 winners will be awarded a fellowship amount of ₹ 50,000.
Important Dates of the Scholarship:
Check the scholarship schedule for 2020-21 sessions:
| | |
| --- | --- |
| Events | Dates to Know (Tentative) |
| Opening of application process | 12th August 2020 |
| Ending of application process | 10th December 2020 |
| Announcement of hall ticket of the exam | 28th December 2020 |
| Commencement of Written Test | 12th January 2021 |
| Announcement of result | 19th January 2021 |
| PI round | From 02nd February 2021 to 14th February 2021 |
Scroll left or right to view full table
Exam Pattern & Syllabus:
The Razi Fellowship exam will consist Aptitude Test which will be held in the form of Multiple Choice Questions (MCQs).
The time limit of the examination will be allowing only 150 minutes to complete the examination.
There will be 150 objective type questions poses at the time of written exam.
The examination will be held in the English medium.
Syllabus for the Razi fellowship aptitude test will include questions testing Numerical skills, Verbal and Non-verbal abilities, Critical thinking, Current Affairs, and Logical Reasoning.
Norms of the Razi Fellowship Exam:
All the rules of the scheme are subjected to change as when required.
The benefits of the scholarship will be awarded to the qualified fellows, once they pass their Class 10th examination.
This scheme is available only for full-time basis students.
Documents satisfying the eligibility criteria of Razi Fellowship 2020 need to be submitted at the time of Personal Interview Round.