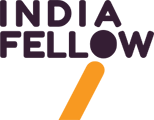 Enroll for 1-Year India Fellow Social Leadership Program 2019 and Win Monthly Stipend
Fascinating graduates who are chasing for an opportunity to push the efforts of changing for the betterment of the country, here is the perfect chance for them to prove their capabilities and potential as the India Fellow launched a prestigious platform of India Fellow Social Leadership Program 2019 for the meritorious students of the age group between 21 to 28 years of age.
Through this experimental social leadership scheme, participants will be exposed to India's social development challenges and shape their career aspects for the future. The program aiming to empower the youth and motivate them to make a difference in the real world. This 13 months of fellowship programs is an optimistic way to discover the journey of young minds and inspire them to take a good step against social issues.
India Fellow Social Leadership Program: Quick Overview

Deadline
10 Jul 2019
Class / Course
Graduate
Scholarship Type
Merit Based Scholarship
Awarded Amount
Monthly stipend of ₹ 16,000
Age Limit
21 - 28 Years
Gender
All
Religion
All
State
All
Country
India
Apply Now
Click here
India Fellow Social Leadership Program offers a leading platform to make a trail of enthusiastic volunteers across the country and assign them projects for developments. The submission window is open till 10th July 2019 and students are advised to submit their applications within the specified time duration.
More About the Scholarship:
In order to channelize the tremendous potential of young people, the India Fellow endeavours the astonishing scholarship platform known as India Fellow Social Leadership Program 2019 and proffers them a wide scope of career aspects. This 13 months full-time paid fellowship scheme depending on its four major aspects, as described below-
Training & Workshops- For the initial 8 weeks, the scholars meet at a common point for training assign by the organizing committee. This training completely focuses on development theory and practice, organizational development, program management, innovative approaches, and leadership skills. The complete structure of 8 weeks training is divided into 3 parts as follows:
Induction (20 days) at the start
Midpoint (13 days) at the end of 6 months
Travel workshop (10 days) and Endpoint (4 days) at the end
Work Assignment with Host Organization- After the completion of training, students will be living in their work area where they can work with organization's team and closely observe the development approach and understand the social framework.
Constant Engagement- While working with the team members students need to write down their experiences and observations in the form of monthly blogs and a detailed year-end essay. Apart from this, they need to pursue regular learning modules, and online courses to gain a crucial skill set.
Mentorship- Every scholar will be working under the guidance of assigned mentors who are working as a guide to the shortlisted fellow contestant throughout the journey.
India Fellow Social Leadership Program 2019 -
Scholarship Benefits
The shortlisted fellow will be benefited with a monthly stipend of ₹ 16,000 in the form of food, accommodation, and travel for their living expenses. Throughout the 13-months scholarship, the host organization supports a student with a total amount of ₹ 60,000 as a training cost.
Eligibility Norms of India Social Leadership Program
Before you move forward in the application process, let's take a look at the eligibility norms determining by the host organization:
Indian citizenship holders lying in between the age group of 21 to 28 years of age.
Graduate in any discipline before the commencement of the fellowship course.
Must be ready to commit for the 13-month full-time scholarship scheme.
Must be ready to engage for 24X7 strategize planning for development with the community.
How to Apply for India Fellow Social Leadership Program 2019?
Students who meet the complete structure of eligibility criteria can fill the application form and submit their entry for the program; all they need to do is follow these below-mentioning steps to apply online.
Go to the official website and open the application form.
Read all the guidelines described above the application form and start filling all the requested details in a prescribed manner.
After this attach all the supporting documents along with the application form and submit it online.
For any query, students can contact to the below-mentioned address-
India Fellow
D-134, First Floor, East of Kailash,
Near National Heart Institute,
New Delhi, Delhi 110065
Phone: 011 2621 7460
Email: [email protected]
Criteria of Selection
The selection process involves three steps as under-
Fill the online application form before the last date i.e. 10th July 2019.
Shortlisted apprentices will have to appear for a telephonic interview round conducted in between 1st to 25th July 2019.
Qualifiers of the telephonic interview will call for an assessment day scheduled to be held at one of the centres- Mumbai, Delhi, Bangalore, Kolkata, and Chennai in between 10th to 31st August 2019.
Note: Finalists name will be declared on 01st September 2019, 40 days prior to the starting date of scholarship course.