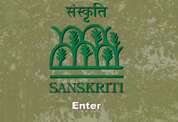 Madhobi Chatterji Memorial Fellowship to Improve your Skills
Madhobi Chatterji Memorial Fellowship is an annual fellowship for young artists in the field of Classical Indian Music and Dance. It helps artists to further develop and improve their potential in their respective genres. The objective of Madhobi Chatterji Scholarship 2020 is to encourage young talents to develop their skills by providing them with generous resources and time. In addition, the shortlisted candidates will receive ₹ 1,00,000 , which can be sitributed over the period of ten months.
The Sanskriti Pratishthan has been giving awards since past 30 years in arts, culture, performing arts, media and social activism. Other awards by the Sanskriti Pratishthan are: -
Prabha Dutt Fellowship in Journalism
Pt Vasant Thakar Memorial Fellowship in Music
Kalakriti Fellowship in Dance
Mani Mann Fellowship in Music
Geddes Scholarship in Town Planning & Architecture
Madhobi Chatterji Memorial Fellowship: Quick Overview

Deadline
31 Jan 2020
Class / Course
Music
Scholarship Type
Skill Based Scholarship
Awarded Amount
₹ 1,00,000
Age Limit
N/A
Gender
All
Religion
All
State
All
Country
India
Apply Now
Click here
Candidates can apply for the fellowship scheme before 31st January 2020. Bookmark this page to get regular updates about the Madhobi Chatterji Memorial Fellowship eligibility, dates, and other important details .
Madhobi Chatterji Memorial Fellowship Benefits
The student will get ₹ 1,00,000 for a THREE-TEN months period. He/she will receive it in 2 instalments, the first instalment of ₹ 50,000 after the beginning of the course and the 2nd instalment after the completion of the project.
Eligibility Criteria
An artist can apply for the scholarship only if he/she fulfils the following criterion:-
The applicant must be an Indian National.
The candidate can be from any genre of Indian Classical Music (Vocal or Instrumental) or Dance (any form or choreography).
Have attained formal training of at least some years in Indian Classical Music or Dance.
He/she must have TWO or THREE solo performances to his/her credit.
How to Apply for Madhobi Chatterji Memorial Scholarship 2020?
After checking the eligibility, use these steps to apply for the fellowship:-
Submit a 2-Page Resume/Curriculum Vitae
Provide a CD of recitals/solo performances
A write up of 500 words explaining the project, how you will use the fellowship reward. (The write-up helps in checking the applicant's creativity and technical competence.)
Full name, address and email id of the applicant.
Name and Contact details of TWO mentors or referees.
Previous work or project samples.
Send the application either by email or by post to:-
Email Address: [email protected]
Postal Address: Head Office
Sanskriti Foundation
C-11, Qutab Institutional Area
New Delhi-110 016
Terms and Conditions
It is necessary to read all the conditions before sending the application:-
The applicant will receive 50,000 as 2nd instalment only after submitting the assigned project.
Keep the title/subject of the application as 'Sanskriti – Madhobi Chatterji Memorial Fellowship'.
The candidate has to sign an agreement stating his or her regular flow of work during the training period.
The applicant must not be studying any other project of the same kind or availing other fellowship during the training period.
Learn about the past-fellows from here.