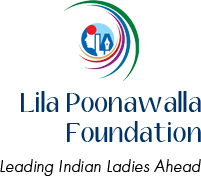 Apply for LPF School Scholarship and Win Various Awards
Lila Poonawalla Foundation (LPF) introduced its school project scholarships named as "2morrow 2gether" for the girls of VII standard in 2011. For the scheme, girls of the different schools of Pune are invited to participate in the LPF School Scholarship programme and become Lila Juniors. Meritorious students who receive these scholarships are eligible to fulfil their dreams as the organization supported them financially and endow qualifiers with uniforms, shoes, books, and several other rewards.
The application process of LPF School Scholarship 2019 has been closed now and the results of the 2019 session are presented on the Lila Poonawalla Foundation's website. The application form for 2020 session will be made available tentatively in the month of April. In this article, we have updated the complete set of information of LPF School Scholarship including its eligibility and application process, scholarship benefits, and other important aspects of the programme.
LPF School Scholarship: Quick Overview

Deadline
01 Apr 2020
Class / Course
Class 7
Scholarship Type
Merit Based Scholarship
Awarded Amount
Scholarship worth up to ₹ 1,20,000 per annum
Age Limit
21 Years
Gender
Female
Religion
All
State
Maharashtra
Country
India
Apply Now
Click here
The Lila Poonawalla Foundation stimulates the education culture for the much-needed young fellows and promotes the building activities for school students. Let's take a look at the various aspects of the LPF School Scholarship.
Scholarship Benefits of '2morrow 2gether' Scheme -
Through this scholarship, scholastic students of the programme will be awarded the various benefits as under:
The Lila Juniors (Receivers of the Fellowship) will receive their full-time school fees, uniforms, shoes, and books.
Beyond the monetary assistance, these girls are eligible for the health awareness programmes, self-defence training, soft skills training, career guidance, and creativity building activities.
More than this, they also receive ₹ 50,000 on a yearly basis.
LPF School Scholarship: Eligibility Criteria
As per the scholarship norm, privileged school girls of seventh grade from Pune and nearby villages including Chandoli, Gawdewadi, Pimpalgaon, and Khidkee are invited to participate in the contest.
Eligibility Pattern For School Scholarships:
The maximum age limit for the scheme is 13 years.
The total family income must not exceed the limit of ₹ 1,25,000 per annum.
Must have achieved minimum 60% marks in class 4th, 5th and 6th.
What are the Steps for Application?
In order to apply for the LPF School Scholarship, candidates need to pursue the steps, provided below:
Visit the official website of Lila Poonawalla Foundation.
Scroll down the page, and click on the 'School Scholarships' link at the bottom side of the page.
In the next step, tap the Scholarship Activation Link and fill your personal and academic details in the prompted field.
Upload a copy of important documents and submit your application.
Selection Process of LPF School Scholarship
Candidates who meet the minimum eligibility requirements will be shortlisted for the fellowship scheme.