AAI Sports Scholarship 2018-19 for Talented Sportspersons
Last Updated : 22 Jan 2022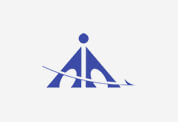 Airports Authority of India (AAI) offers Sports Scholarship Scheme 2018 to Indian citizens Above 14 years of age. The aim of the scheme is to award young sportspersons and enhance the sporting standards of AAI.
There are 85 scholarships available for open category and 15 for AAI employees' wards for the year 2018.
AAI Sports Scholarship: Quick Overview

Deadline
19 Feb 2018
Class / Course
Sports
Scholarship Type
ALL
Awarded Amount
Age Limit
14 Years
Gender
All
Religion
All
State
All
Country
India
Apply Now
Click here
---
Eligibility Criteria
Applicants above 14 years of age can apply for the scholarship. The criterion for open category candidates is: -
Open Category
Game

Category

Criteria

Badminton

Boys and Girls



Players who represent India in Sub-Junior / Junior / Senior National Championships, National School Games, All India Inter University Tournaments in the last 2 years.

Cricket

Boys

Chess

Boys and Girls

Table-Tennis

Boys and Girls

Athletics

Boys and Girls

Football

Boys

Volley-Ball

Boys

Carom

Boys and Girls

Kho-Kho

Girls
Scroll left or right to view full table

Wards of AAI Employees
| | | |
| --- | --- | --- |
| Game | Category | Criteria |
| All games | Boys and Girls | Players who represent India in Sub-Junior / Junior / Senior National Championships, National School Games, All India Inter University Tournaments in the last 2 years. |
Scroll left or right to view full table
Benefits under the Scholarship
The scholarship value depends on the age of the candidate. It is as follows:-
Students over 14 years and below 18 years receive ₹12,000 per month.
Selected applicants above 18 years get ₹14,000 per month.
How to Apply
Use the following steps to apply successfully for the scholarship: -
Click here to read the guidelines and view the application form.
Download the form
Fill up all the necessary personal and sports-related details.
Upload all the documents – duly signed
Send the application via post at this address: -
Shri G L Verma, Assistant General Manager (HR)
Secretary, AAI Sports Control Board,
Airports Authority of India,
A Wing, Room No. 120,
Safdarjung Airport, Rajiv Gandhi Bhawan,
New Delhi-110003
Selection Process
Applications received within the prescribed time will receive preference from the AAI Authority
Candidates who are not students, but meet all the other criterions are also eligible for the scholarship reward.
Applicants will get the reward up to 31st March 2019. An individual may receive the record for a longer period if he/she performs or improves consistently.
Terms and Conditions
Go through all the conditions before applying for the scholarship. Missing out on either of them may lead to scholarship termination.
The sports scholarship player cannot apply or get any other scholarship / financial aid/stipend from any other source for his/her sporting activity.
There is no obligation on the part of the AAI to give employment to the AAI scholars.
He/she has to continue his/her studies along and show improvement in both sports and academics.
Send duly signed certificates by the head/principal of educational institutions in which he/she is studying.
He/she should always be available for AAI related practice/camp/tournaments.
Each applicant has to follow the rules and regulations of AAI. Any individual who showcases indiscipline or unacceptable behaviour will not receive the reward.
He/she has to take prior approval from the AAI to represent any club or institutions that are not related to educational institutes.
The AAI holds the right to withdraw the scholarship at any time without any notice or reason.
If an individual accepts scholarship employment from any other institute, the AAI scholarship will cease automatically.
The appropriate authority/institution (such as Institute Head/Principal, Secretary of the State Federation/National Federation of the concerned sport) will check and recommend the application along with certified copies of the standing of the sports scholar.
---
Subscribe Now for AAI Sports Scholarship Latest Updates
Subscribe for latest exam notification and never miss an update of our daily tips and tricks from Toppers and Counsellors.
---
---