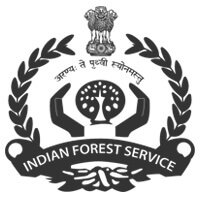 IFS 2022 Exam Pattern and Syllabus - Prelims, Main, and Interview (Updated)
Indian Forest Service is considered one of the coveted services of India. The IFS officers enjoy an almost similar status and position as the IAS and IPS officers do. The service condition of an IFS officer is equivalent to the IAS and IPS officers. They also get all India postings and are conferred with discretionary power. They can function independently of the state administration.
The level of competition in the IFS exam is equally high. Every year more than 5 lakh candidates appear in the IFS exam. Out of which only a handful of candidates make it to the final list. Aspirants of the IFS 2022 Exam should know about the UPSC IFS exam pattern first. It will enable them to develop the right strategy for this highly competitive exam. Read this article to know about the IFS 2022 exam pattern in detail.
---
IFS 2022 Exam Pattern
There are 3 stages in the IFS exam –
Preliminary Exam
Main Exam
Interview
IFS 2022 Exam Pattern: Preliminary Phase
The IFS Preliminary exam is the same as the CSE/ IAS Preliminary exam. A candidate wishing to appear in the IFS 2022 Main exam should qualify for the CSE/IAS Prelims Exam first.
IFS 2021 Exam Pattern (Prelims)

Details

Number of Papers

2

Name of Papers

General Knowledge and
General Studies or CSAT (Civil Services Aptitude Test).

Marks of each paper

200

Total Marks of the Prelims exam

400

Type of questions

MCQ

Duration of exam

2 hours for each paper

Mode of exam

Offline

Negative marking

For every incorrect answer, 1/3rd marks will be deducted.
No marks will be deducted for un-attempted questions.

Language of the exam

English and Hindi
Scroll left or right to view full table
There are 2 papers in the IFS or CSE/ IAS Preliminary exam, namely –
Paper 1 - General Knowledge and
Paper 2- General Studies

Paper 2 is only qualifying in nature. A candidate should score a minimum of 33% marks to qualify for this paper.
There are 100 questions in Paper 1. Each question carries 2 marks. The total marks of the Paper 1 are 200.
There are 80 questions in Paper 2. The total marks of the Paper 2 are 200.
There is a scheme of negative marking in the IFS Prelims exam. For every incorrect answer, 1/3 rd marks will be deducted. For every correct answer, 2 marks will be awarded.
IFS 2022 Exam Pattern: Main Phase
The IFS Main exam comprises of the Written Exam and Personality Test. There is a total of 6 papers in the IFS written exam. Details of the Papers are as follows –
| | | | | |
| --- | --- | --- | --- | --- |
| Paper | Name of Paper | Marks | Total Marks | Duration of the exam |
| I | General English | 300 | 300 | 3 hours |
| II | General Knowledge | 300 | 300 | 3 hours |
| III, IV, V and VI | Candidates are required to select any two subjects from the optional subjects. Each subject will have two papers. | 200 marks for each paper | 400 marks. | 3 hours for each paper. |
| Total | | | 1400 | |
Scroll left or right to view full table
There is a total of 6 papers in the IFS Mains exam.
The questions will be conventional or essay type.
Candidates will be awarded credit marks for exact expression and for the economy of words in all papers.
Candidates should use only S.I units wherever required.
List of Optional Subjects
Agriculture
Agricultural Engineering
Animal Husbandry & Veterinary Science
Botany
Chemistry
Chemical Engineering
Civil Engineering
Forestry
Geology
Mathematics
Mechanical Engineering
Physics
Statistics
Zoology
IFS 2022 Exam Pattern: Interview
Those candidates who qualify for the IFS 2022 written exam are called for the Interview round by the board. The interview carries 300 marks. During the interview, candidates are tested for their suitability for the service. They are expected to have good academic records. But this is not enough. They should have a high general awareness level too. They must sound updated about national and international events.
The interview board is cordial. It does not believe in cross-examining candidates. Rather the interview is more like a natural conversation intending to reveal the mental qualities of candidates. Intellectual curiosity, the balance of judgment and alertness of mind, capacity of leadership, integrity of character, critical powers of observation, etc. are observed during the interview.
The final merit list is prepared on the basis of the marks scored by a candidate in the IFS Main exam and Interview.