Dhirubhai Ambani Scholarship to Award Meritorious Students
Published on : 14 Jul 2018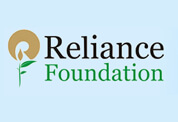 Children receive Dhirubhai Ambani Scholarship under the aegis of the Reliance Industries. Socially disadvantaged students receive financial assistance to complete their Undergraduate studies. They are encouraged to pursue professional courses in various streams like engineering, medicine, science, law, and other social sciences.
The scholarship awards around 400 students every year. Most of the beneficiary students are differently-abled. Also, nearly half of the selected students are girls. This scholarship programme came into existence in 1996. Later on, in 2009, this programme became available for students from across India.
Dhirubhai Ambai Scholarship 2018 Latest Notification: The closing date for submitting applications for the Dhirubhai Ambani Scholarship is 31st August 2018. Reliance Foundation will select applicants from the CBSE or state merit list after which the online application process will begin. Stay tuned to get more updates on this scholarship.
Dhirubhai Ambani Scholarship: Quick Overview

Deadline
31 Aug 2018
Class / Course
Class 12, Undergraduates
Scholarship Type
Under Graduate
Awarded Amount
₹ 40,000 per annum
Age Limit
N/A
Gender
All
Religion
All
State
All
Country
All
Apply Now
Click here
---
---
Subscribe Now
Subscribe for latest exam notification and never miss an update of our daily tips and tricks from Toppers and Counsellors.
Dhirubhai Ambani Scholarship Programme Eligibility
The eligibility criterion is different for different streams of students.
Benefits under the Programme
The aim of the program is to give financial assistance to beneficiary students in the form of tuition fee reimbursement. Besides this, students also get: -
Extra monetary benefits to meet any additional expenditure related to the course.
Allowances benefits
The total reward amount is ₹40,000 per annum.
How to Apply
The procedure to apply for this scholarship is slightly different from other programs. The steps that will help you learn about the application process are: -
Top students are chosen from the merit list and will receive an e-mail from the Reliance Foundation.
Simply open the link provided in the e-mail and fill in all the required details.
Attach and upload all the essential documents.
Check everything and then submit the form.
Selection Criteria
The selection of a candidate depends on the state merit and CBSE merit list. There is an expert committee at the Reliance Foundation that takes the final decision.
Terms and Conditions
Every scholarship scheme has some terms and conditions attached to it. Students must give them a read before applying for a program. The provisions of this scholarship are: -
A student's selection is based on CBSE and State merit-list.
All students have to submit their contact details (email address or phone number) at the institution or college they have applied for the course.
The online link given by The Reliance Foundation will require essential mark sheets and certificates. So, candidates need to keep a copy of them ready.
The scholarship is only for Bachelor degree stream and courses like engineering, medical, science, law, pharmacy business management and other social sciences.
---
Subscribe Now for Dhirubhai Ambani Scholarship Latest Updates
Subscribe for latest exam notification and never miss an update of our daily tips and tricks from Toppers and Counsellors.
---
---