ICTP Postgraduate Scholarship 2018, Developing Countries Students
Last Updated : 17 Jul 2018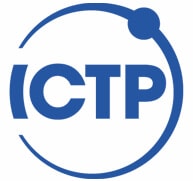 The ICTP (International Centre for Theoretical Physics) invites applications for ICTP Postgraduate Diploma Scholarship 2018. This scholarship is meant for students of developing countries. Through this scholarship, they are encouraged to pursue research in the Earth System, Condensed Matter in Physics, and High-Energy Cosmology and Astroparticle Physics.
The last date to apply for the ICTP Postgraduate Diploma Scholarship 2018 is 31st January 2018.
Special ICTP Postgraduate Scholarship: Quick Overview

Deadline
20 Apr 2018
Class / Course
PHD
Scholarship Type
International
Awarded Amount
transportation meals and accommodation expenses.
Age Limit
N/A
Gender
All
Religion
All
State
All
Country
All
Apply Now
Click here
---
---
Benefits under the ICTP Postgraduate Diploma Scholarship 2018
The applicants from developing countries especially from LDCs (Least Developed Countries) are given preference for this scholarship.
The total number of the scholarship in every field in 10.
Those students who are selected for the ICTP Postgraduate Diploma Scholarship 2018get travel expenses.
They also get living expenses during their whole period of the course.
Eligibility for the ICTP Postgraduate Diploma Scholarship 2018
Applicants should be international students.
They should have done graduation in Physics, Mathematics, or related subjects from a recognized university to become eligible for the scholarship.
Applicants should be well-versed in the English language.
How to Apply
The following requirements need to be fulfilled by the student in order to apply for the Special ICTP Scholarship 2018: -
Copy of Identity proof (mandatory)
Updated Resume/Curriculum Vitae consisting of all previous experience (mandatory)
The thesis of research activity conducted before applying for Ph.D. (mandatory)
University Qualifications: self-certification of the examinations and relevant scores of second-cycle degree or single-cycle degree (for Italy graduates); International Citizens need to attach Master diploma/certificate or equivalent qualification giving access to the Doctoral Programme + Transcript of Records including examinations and scores obtained.
Letter of Purpose/ Motivation Letter: including a description of a possible project in one of the research lines of the Doctoral Programme.
Terms and Conditions
Academic qualification required:-
"Lauree vecchio ordinamento" awarded in Italy – All
"Lauree specialistiche" awarded in Italy – All
"Lauree magistrali" awarded in Italy – All
Selection Criteria : Qualifications + oral examination/interview (Maximum final score: 100 – minimum final score required for eligibility 70)
Qualifications: (maximum final score 70 – minimum final score required 50)
curriculum vitae et studiorum maximum score – 20
thesis abstract maximum score- 20
exams taken maximum score- 10
motivation letter maximum score- 20
Oral examination/interview: maximum score 30 – minimum score required 20
Assessment of Qualification: 3 July 2018
Oral examination/Interview: 23 July 2018 at 09:00 a.m. (Italian time), University of Trieste Department of Mathematics and Geosciences (DMG) – building "H2bis" - room 334 - 3rd floor - via Valerio 12/1 – Trieste
Language(s) of the Interview: English
Upon request of the candidates, the interview may be carried out by video conference. Any candidates, who had not requested a video conference interview at the time of the application, can submit the request for video conferencing by sending an email to [email protected] up to four working days before the date of the interview, stating the grounds for their request.
Video Conference Interviews: The University of Trieste on 23rd July 2018 at 09:00 a.m. (Italian time), 3rd floor, room 334, building "H2bis", via Valerio 12/1 - DMG – TRIESTE.
---
Subscribe Now for Special ICTP Postgraduate Scholarship Latest Updates
Subscribe for latest exam notification and never miss an update of our daily tips and tricks from Toppers and Counsellors.
---
---