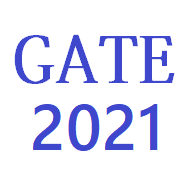 The Graduate Aptitude Test in Engineering (GATE) is scheduled to be conducted in the month of February for the year 2018. We know that you must be preparing hard for the upcoming exam. And, there are lots of tips and suggestions available online to help you in the preparation phase. One such article suggesting tips on how to prepare for GATE is available here too.
Thinking about the other side of the coin, we decided to make a check list of all the things which you are not required to do for the exam. Yes, you read it right;
Here are some common mistakes which you have to avoid for ensuring an outstanding performance in the GATE Exam 2018.
Wrong Study Material
This is completely obvious; you will gain what your books will teach. So, referring to a wrong book will be the biggest mistake for any exam not alone GATE. Always go for standard books. Look for recommended books by previous years' toppers. Listen to your coaching experts about study material and books.
No Revision
Most of the aspirants do this mistake. They just read the topic once or twice and then don't touch it for a long period of time. Remember the time when you see a question, you are familiar with the terms but are not sure about the answer. Yes, you do remember. This happens due to lack of revision. So, make time for timely revision in your study schedule.
Lack of Time Management
Students often complain about time duration of the exam. They find it insufficient. However, top scorers don't generally don't have this issue. The difference is "Practice". Those who practice a lot of mock tests become good in time management and score high.
Focus only on the Technical Section
GATE Exam aspirants generally focus only on the technical section i.e. the subject they have selected. They ignore to prepare for the General Aptitude and Mathematics section which is completely wrong as they have a ratio of 30% of the total marks.
Focus only on the Previous Years Papers
Practicing previous years' papers is an important part of GATE Exam preparation but focusing merely on them is not the right strategy. Do practice previous years' papers but study books and other study materials for success.
Study Late Night before Exam Day
Yes, this is a common mistake that a large number of students do. We know you want to do your best and don't want to miss out on any topics. But, for that, you should start your preparation early. Waking up the whole night or late night before the exam will make you feel sleepy and restless in the exam. Your mind will feel tired. So, it is advised to have good sleep and eat healthy food.
Forget Admit Card
What could be a bigger mistake than this? The admit card is your entry pass to enter the examination hall and appear in the exam. But, generally, in the exam pressure, students forget to carry their admit card. So, the advice is to keep all the necessary items one day before the exam.
We hope you will keep note of all these common mistakes and avoid them to affect your GATE 2018 exam preparation.