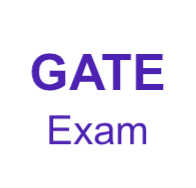 Avoid These Last Minute Mistakes for Better GATE Exam Score
The Graduate Aptitude Test in Engineering (GATE) 2018 first session has been completed on 3rd and 4th February 2018. The second session of the examination is scheduled to be held on 10th (Saturday) and 11th February (Sunday) 2018. The exam will be conducted in two shifts each day – Forenoon (09:00 to 12:00 Hours IST) and Afternoon (14:00 to 17:00 Hours IST). The examination is conducted for 23 subjects of which 20 have been covered in the first session and 3 will be covered in the second. Here is the GATE 2018 exam schedule for the second session:
Exam Date

Shifts Time (IST)

Paper

10 February 2018 (Saturday)

Forenoon

(09:00 to 12:00 Hours)

EC (Electronics & Communication)

Afternoon

(14:00 to 17:00 Hours)

EE (Electrical Engineering)

11 February 2018 (Sunday)

Forenoon

(09:00 to 12:00 Hours)

CE (Civil Engineering)

Afternoon

(14:00 to 17:00 Hours)

CE (Civil Engineering)
Scroll left or right to view full table
The GATE 2018 exam result will be announced through the online portal on 17 March 2018.
We hope that our GATE 2018 exam preparation tips have helped you during the preparation phase. Now, here are some things which you should avoid at the last moment to ensure the best performance in the exam. Let's get started:
Avoid Negative Thoughts: Your thoughts become your actions. So, avoid negative thoughts before the exam. Just be confident about your preparation and stay positive. Don't get worried by thinking about your weaknesses. Believe in Yourself.
Don't overdo: Don't exhaust yourself. Generally, students study late night and deprive themselves from sleep. This is just wrong. Instead, take proper sleep before the exam day. Proper sleep will make you feel energetic and your mind will work actively.
Avoid unhealthy food: Most of the students don't even watch what they are eating. But, this is again an important thing to consider. Oily or heavy breakfast will make you feel sleepy during the exam. And please note that this doesn't mean you go empty-stomach. So, you should eat a healthy and light breakfast. We would also suggest carrying a bottle of water to the exam centre.
If you are wondering that how these things will help in getting a good score, here is the answer.
"You will be able to deliver 100% only with well-rested body and relaxed mind."
Here are some common mistakes to avoid on the exam day.
Keep your Admit Card a day before. It is mandatory for making entry into the examination hall.
Keep your photo id card, stationery and water bottle.
Check the examination venue address carefully and make arrangements to reach on time.
Read the questions carefully and don't answer any question with half-knowledge. Don't forget about NEGATIVE MARKING.
Attempt the exam with an open and relaxed mind.
We hope you will keep these tips in mind and work accordingly.
All the Best for GATE 2018 exam!
---