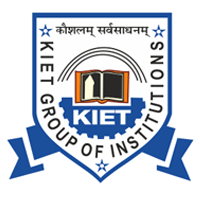 KIET Group of Institutions
Krishna Institute of Engineering and Technology (KIET), a self-financed institute consider as one of the leading engineering institutes in Ghaziabad, established in 1998 by Krishna Charitable Society. At present more than 5600 students have actively enrolled themselves with KIET and gain an outstanding educational colossal among technical institutes of the state. The campus is affiliated by Dr. APJ Abdul Kalam Technical University, Uttar Pradesh, India and contains around 10 academic departments focusing in the streams of Science, Pharmacy, Engineering, and Management.
Due to its proclivity towards innovation and skill-based education, the college gained an exceptional aura amongst 1007 engineering institutes and 542 management institutions and secured 151-200 and 51-75 rank band in National Institutional Ranking Framework (NIRF). This private state college runs value-based courses including B.Tech, M.Tech, B.Pharm, M.Pharm, MBA, and MCA. Admission in all the courses will be done on the basis of achieved scores in the UPSEE Exam.
KIET UPSEE -
Accreditations and Awards
KIET has been accredited by NAAC with Grade 'A' and most of its programs are certified by National Board of Accreditation.
In the year 2017, the college has achieved the best-ranking institute by MHRD, Govt. of India for its excellence in learning, teaching, research, and innovation.
KIET is the only private institute, known for its pioneered pharmaceutical, technical & management courses.
Approved by AICTE and approved by the research centre of Dr APJ Abdul Kalam Technical University, Lucknow.
KIET Engineering College, Ghaziabad - Academic Overview
With its unique global standards, this autonomous body of education is deemed as a Centre of Excellence for teaching-learning experience, quality placement, and entrepreneurship. Check out the distinctive academic overview of the college.
| | |
| --- | --- |
| KIET Group of Institution | Details |
| Name of the College | Krishna Institute of Engineering and Technology (KIET) |
| Establishing Body | Krishna Charitable Society |
| Year of Establishment | 1998 |
| College Type | Private |
| Location | Ghaziabad National Capital Region of India |
| Approved By | All India Council for Technical Education (AICTE) |
| Accredited By | NAAC |
| Campus Size | 18 Acres |
| Total Faculty | 324 |
| Total Students | Approx. 5225 |
Scroll left or right to view full table
Facts and Facilities of KIET UPSEE 2019
Through this article, students will comprehend all the informative details regarding institution facilities, vision, courses, and placement here. Stay tuned with this write-up.
Vision & Mission

The campus is working with a pioneering approach to motivate the society and endeavour with a developed and creative technical education system which will help them to pursue higher values and making students technologically superior and ethically strong.

Available Courses

Bachelor Engineering Courses- Civil Engineering, Computer Science Engineering, Electrical & Electronics Engineering, Mechanical Engineering, Information Technology, Electronics & Communication Engineering, and Electronics & Instrumentation

Master Engineering Courses- Computer Science Engineering, Mechanical Engineering, Electronics & Communication Engineering, and Power Electronics & Drives

Infrastructure Facilities

Facilities offered by the institute are as follows:

Wifi-enabled campus
Cafeteria
Sports and Athletics
Central library
Seminar Halls
Auditorium
Hostels
Faculty Apartment
Stadium
Transport and Medical Facilities
Fully Air Conditioning Rooms

KIET UPSEE Placement 2019

Major recruiting companies like TCS, Wipro, Mahindra & Mahindra, HUL, Indian Navy, Tech Mahindra, Indian Army, ION Trading, Pentair, NIIT Technologies, etc.
Scroll left or right to view full table
KIET Engineering Admission 2019 - Criteria of Admission & Eligibility Norms
Admissions seekers who are interested to practice B. Tech, M. Tech, and other courses at KIET Group of Institutions have to appear and passed the UPSEE Entrance Exam to secure the seat. It is mandatory for the participants to submit their UPSEE Scorecard at the time of application in the college premises.
UPSEE KIET, Ghaziabad - Eligibility Pattern 2019
The eligibility conditions of this UPSEE Engineering College in Uttar Pradesh are as under-
For Bachelors Engineering Admission (B. Tech)-
Must have qualified intermediate exam from U.P. Board and +2 level or equivalent from any recognized university/institution without any grace marks.
In class 12th it is mandatory for the student to pass in science stream with Physics, Mathematics, and Biology/Chemistry/Bio-Technology/Technical Vocational subject.
Must have qualified UPSEE 2019 Entrance Test.
For Bachelors Pharmacy Admission (B. Pharm)-
For the course, apprentices must have qualified class 12th in science stream with Physics, Chemistry, and Biology/Mathematics/Bio-Technology/Technical Vocational Subject.
Must have passed UPSEE B.Pharma Entrance Exam.
For Masters Engineering Admission (M. Tech/M. Pharm/MBA/MCA)-
Must have passed B. E. / B. Tech in the relevant stream for which a candidate wants to pursue higher studies.
For M. Pharm course, a participant must have completed their bachelors in the relevant discipline.
For the courses like MBA, students must complete their three-year bachelor's programme from any Indian A.I.U. recognized university/college with an aggregate score of 50% marks (for General) and 45% marks for SC/ST Candidates.
For MCA, a three year BCA degree is a must from any Indian A.I.U. recognized institute/ university with 50% aggregate scores in the degree programme.
In order to take the admission, participants have to qualify the UPSEE 2019 Exam.
Application Process for KIET Engineering Admission 2019
The application process for the best engineering college in Ghaziabad will be completed via UPSEE Entrance Exam. Stay here to get more updates about the application process.
Once students successfully apply for the UPSEE exam they have to submit the application fee of ₹ 1200 for General & OBC category and ₹ 600 for SC/ST candidates.
KIET Engineering Ghaziabad 2019 - Selection Process
Apprentices will be shortlisted on the basis of their UPSEE 2019 Scores.
Candidates allotted seat through UPSEE counselling are required to deposit fees after deducting the amount submitted in UPSEE i.e. ₹ 20,000/- for GEN/OBC and ₹ 12,000*/- for SC/ST
Students allotted seats under Fee Waiver Category has to bring a DD of ₹ 21,091/- in favour of KIET Group of Institutions towards the academic fee.
Other Details
Institute Address

Name

KIET Group of Institutions

Address

Ghaziabad- Meerut Road

NH-58, Ghaziabad- 201206

Telephone No.

01232-227980

Mobile No.

+918588811998, +919911150880

Toll-Free No.

18003130056

Email Us

Ex-Student Verification

Name

Student Services Bureau

Address

Plot No. 123, 2nd Floor, Udyog Vihar, Phase-IV,

Gurgaon- 122015 Haryana, India

Mobile No.

+91 8802140619

Email Id
Scroll left or right to view full table