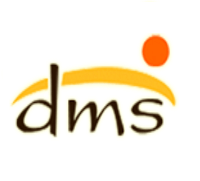 Department of Management Studies, Indian Institute of Technology (IITD)
The department of management studies of IIT Delhi has started in the year with a small idea emerged in the year 1963. The interim committee of IITD started working on the possibilities of developing an internal environment for business studies. This came into existence with a complete department and program of MBA in the year 1993 with the Department of Management Studies – IITD. The MBA program in IIT Delhi is designed to fulfill the need of business environment and the industry with constant changes.
The academic program has been developed to prepare students for creating management resources in order to face the new challenges of the ever changing business environment. The program is explained with the experienced faculties, which is also supported by the experienced professionals as guest faculties and experts from India and abroad.
This makes students to competitive enough with the other management graduates and professionals from the industry. The admission process in DMS-IIT use to go through a rigorous screening process, including CAT score, group discussion and interview to get the best and deserving candidates. IITD MBAs are known to do well in the industry.
The MBA or Masters in Business Administration program of the Department of Management Studies – IIT D is the one of the exclusive program, which leads students to learn and develop as a better management graduate. There are different streams and learning opportunities for students to learn and grow according to their own interests and skill sets. The major-streams for learning in management can be chosen from Information Systems, Finance, Marketing, Strategic Management and Operations Management. And these are the various fields where students are studying and develop accordingly. MBA program with Department of Management Studies – IIT D is not about the learning of management, but it gives you opportunities to grow and develop yourself as a person with multiple skills.
Eligibility
The aspirants should have a Bachelor's Degree or equivalent awarded by any of the universities under an act of the central or state legislature in India or other educational institutions established by an act of Parliament or declared to be deemed as a University under Section 3 of the UGC Act, 1956, or possess an equivalent qualification recognized by the Ministry of HRD, Government of India. This should be the bachelor's degree or equivalent qualification obtained by the candidate must have a minimum of three years of education after completing higher secondary schooling (10+2) or equivalent in a 10+2+3 format
Candidate should have a minimum of 60% marks in aggregate (of all the years/semesters during graduation) or 6.00 CGPA on a 10 point scale or equivalent in the qualifying degree while applying to an MBA program
There is a relaxation of an additional 5% in marks (i.e. min. 55%) or equivalent in CGPA (i.e. min. 5.50 on a 10-point scale) for the reserved SC/ST candidates. The relaxation in criteria for PH candidates may be as per the applicable Institute rules
Some students, who are appearing for the final year of bachelor's degree/equivalent qualification examination and those who have completed degree requirements and are awaiting results can also apply as provisional admission. If selected, such candidates need to submit a certificate by a certain date for admission
Candidates, who have applied to IIT Delhi MBA programmes on qualifying the CAT 2017 will be shortlisted and then invited for a WAT and an interview, which will be held at IIT Delhi and IIT Madras campus
Tentative Dates for MBA
CAT Result Announcement

Mid-January 2018 (Tentative)

Online Submission of Application Form begins on

Next day of CAT 2017 result declaration

Last Date of Online Application Form

29 January 2018 (Monday)

WAT & Personal Interview

Mumbai: 23-25th February 2018
Kolkata: 24-25th February 2018
Madras: 1st-4thMarch, 2018
Delhi: 29th-31st March and 1st April, 2018

Declaration of Admission Results

30 April 2018 (Tuesday)
Scroll left or right to view full table
Post-Admission Process
| | |
| --- | --- |
| New Students to report to allotted hostel | 13 July 2018 (Friday) |
| Orientation and Registration for New Students | 17 July 2018 (Tuesday) |
| Classes begin | 18 July 2018 (Wednesday) |
Scroll left or right to view full table
Students need to apply online for admission in the MBA program for the year 2018 session as mentioned dates.
Other Details
Address: Department of Management Studies
IV Floor, VishwakarmaBhavan,
Saheed Jeet Singh Marg,
Hauz khas, Delhi,
India - 110016
Email: [email protected]
Website: dms.iitd.ac.in