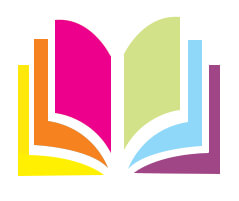 Faculty of Management Studies (FMS)
The business world around us is evolving gradually; things keep updating and improving so frequently that you need to cope up with the pace. The surrounding environment is immensely complex and challenging, especially when you have a different learning and understanding. In the past 63 years, Faculty of Management Studies or FMS has been working with different personalities and unique talents to develop them a better resource for industry and the nation.
In FMS, students used to get intellectual rigor and exposure to learn them a deeper understanding of the business practice and management tactics. It has the legacy of 63 years to provide leadership skills, providing practical experience and training, and most importantly, helping one to gain he hits one aspires to reach with its learning. The MBA program of Faculty of Management Studies, New Delhi has one of updated and latest curriculum. This makes candidates to get the best learning during the course.
MBA Programme
Master In Business Administration or MBA is the two year full time programme is designed with the objective of developing young men and women into highly adept professional managers, capable of working in diverse sectors, continually striving for excellence in performance, while propagating thought leadership and contributing to the welfare of the society at large.
The curriculum of the continuously evolving MBA - two year full time management learning programme is one of the comprehensive management curriculums. It focuses to provide a strong analytical foundation in key functional areas of a business model and the other to enable a high degree of academic flexibility, which makes students to modify their MBA learning experience completely different.
Eligibility Criteria
In order to get admission in MBA programme of FMS, New Delhi; students should apply for admission with at least a Bachelor's Degree programme over twelve years of formal schooling with at least 50% marks at graduation level (SC/ST: Passing Marks; OBC/PWD/CW: 45% as per the University Rules) or equivalent CGPA. Candidates appearing for the final year examination of Bachelor's Degree may also apply or you can say a 10+2+3 years learning.
Application mode
All students, who are seeking admission in FMS need to register using the online registration system available on www.fms.edu
There will be no other mode of registration
Opening Date - October 5, 2017
Closing Date - November 20, 2017
Application & Selection Procedure
The applications for admission into the programme are invited through advertisements in major national newspapers every year by the FMS admissions panel. Students can register themselves for admission to the MBA Programme (2018– 2020) through FMS website www.fms.edu by filling up online registration form and by paying the requisite registration fee of ₹ 1000 (₹ 350 for SC/ST/PWD) between the given date.
Personal Interview only for shortlisted candidates
The students, whose application will be shortlisted, they will get a call for personal interview. The personal interview process carries different weightings to the scores of different sections of the CAT 2017. The composite score shall be computed giving weightings of 30%, 30%, and 40% of the scores of QA, DI/LR and VRC sections respectively as provided by the CAT Centre for the CAT 2017 of that particular candidate.
Admission Merit List
Students, who will get selected from the shortlisted candidates, there will be a merit list to get admission into MBA programme. It will be based on Extempore Speech, Group Discussion, Personal Interview, Class X & Class XII marks and CAT 2017 scores as provided by CAT centre and performance in the personal interview. The weigtage will be accordingly as given here.
CAT 2017 Score - 60%
Marks obtained in Class X - 5%
Marks obtained in Class XII - 5%
Group Discussion - 10%
Extempore - 5%
Personal Interview - 15%
Along this, an additional 3% of the maximum aggregate marks shall be awarded to the women candidates who appear for the interview.
Fee Structure
The annual fee payable to Faculty of Management Studies, University of Delhi for the MBA programme is approximately ₹ 10,000 for MBA programme.
Important Dates
On-line Registration Opens - 5th October, 2017
On-line Registration Closes - 20th November, 2017
Last date to submit the signed copy of the Application - 20th December, 2017
Last date for foreign students - 28th February, 2017