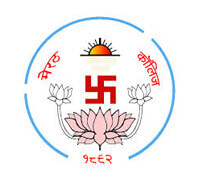 The Meerut College, Meerut is one of the reputed law colleges in Uttar Pradesh. It is one of the oldest colleges of India which was established in 1892. It offers Bachelors and Masters Courses in various disciplines.
Accreditations
The Meerut College is accredited by the Bar Council of India.
It is also accredited by NAAC.
It is affiliated with the Chaudhary Charan Singh University, Meerut.
It is a Public Institute.
On-Campus Facilities
The Meerut College, Meerut provides quality education to students. It aims at nourishing talent and creativity in students. The college library is quite rich with extensive numbers of journals from India and abroad. To aid students in law-practice, there are collections of case studies.
Adding to the comfort and privacy of students are separate hostels for boys and girls. Besides, students also get access to the modern laboratories, sports, research facilities, and clubs.
Eligibility Criteria
Bachelor of Law (LLB)
A student should have completed Graduation from a recognised college/ university.
He/ she should appear in the CLAT 2018 Exam to get admission.
LL.M (Masters in Law)
Students should have completed 10+2 to become eligible for admission in the Meerut College, Meerut.
A candidate should take up the CLAT 2018 Exam.
CLAT Exam –
The CLAT (Common Law Admission Test) is a national level law entrance exam that paves the way for admission in the law colleges of India. The exam is conducted on the rotational basis by the 19 NLUs (National Law Universities) of India.
The CLAT 2018 Exam will be conducted by the NLU Kochi.
MLM: Other Details
MLM

Details

Name

Meerut College, Meerut

Address

Near Commissioner Office, Western Kutchery Rd, Meerut, Uttar Pradesh 250003

Phone: 0121 266 4303

Application Dates for CLAT 2018 Exam

1st January 2018 to 31st March 2018

CLAT 2018 Exam

13th May 2018
Scroll left or right to view full table
Other Details
Meerut College
Near Commissioner Office,
Western Kutchery Rd, Meerut,
Uttar Pradesh 250003
Phone: 0121 266 4303