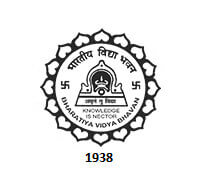 Sardar Patel College of Engineering
The Sardar Patel College of Engineering is inspired by and dedicated to the exponent of freedom struggle Sardar Vallabh Bhai Patel. Its foundation was laid in 1961 by the Chief Minister of the State Mr Yashwant Rao Chawan. It was inaugurated in 1962 by Pandit Jawaharlal Nehru who was the first Prime Minister of India.
There are two entities of the Sardar Patel College of Engineering, namely SPCE and SPIT. There are certain courses of engineering like Electrical, Mechanical, and Civil which receive government aid whereas some others like Computer, Electronics and Information Technology were self-financed. Thus, the self –financed engineering courses were separated to be taught at the SPIT (Sardar Patel Institute of Technology).
SPCE: Affiliations and Accreditations
The college is affiliated with the Mumbai University. It is given Grade 'A' by the Mumbai University.
The college receives government funds and aids.
The UGC has given it an autonomous status in 2010.
It is an AICTE approved college.
Ranking
The SPCE is counted among the first 50 engineering and technical colleges of India.
SPCE: On-Campus Facilities
Within the campus premises itself, students get all sorts of facilities. This enables them to get a quality learning experience. There are libraries, hostels, internet, canteens, laboratories, and research centres and sports clubs in the college campus.
Annual Festivals and Activities
SPECTRA – This is an annual technological festival of the college. Participants are invited from across the country to present their works or research.
SPACE – This is an annual cultural event of the SPCE. It is a popular cultural programme in which students from all over Maharashtra participates.
SPIRIT – This is an annual sports event of the SPCE. Students can show their sports spirit in this annual event.
Disha – This is a college magazine which provides information about the college activities and latest developments in the science and technological field.
Departments – It has total 4 departments.
Students can get admission in the SPCE B. Tech courses (2018) on the basis of the scores in the IIT JEE Mains 2018.
By qualifying the IIT JEE Mains Paper -1, students become eligible to get admission in the IIITs, NITs, CFTIs and IITs. The Paper – 2 is meant for B. Arch courses.
Eligibility to appear in the IIT JEE Mains 2018 –
A student should have qualified Class 12th / equivalent in PCM subjects from a recognised board/ university.
To get admission in the IIITs, CFTIs, NITs, and IITs students should have a minimum score of 75% (SC/ST- 65%) marks.
An applicant should be born after 1st October 1993 to appear in the JEE Mains 2018 exam.
A student can appear for maximum 3 times in the JEE Mains exam.
The JEE Mains 2018 Exam is scheduled to be held on 8th April 2018 (Offline) and 15th and 16th April 2018.
The Admit Card for JEE Mains 2018 has been released on 12th March 2018.
To get admission in the SPCE M. Tech course, students should have qualified GATE exam.
SPCE: Other Details
About VJTI

Details

Name

Sardar Patel College of Engineering

Address

Bhavan's Campus, Munshi Nagar,
Andheri (West), Mumbai 400 058.
Tel. No. : (91)-(022)-26289777, 26232192
Fax : (91)-(022)-26237819

Companies coming for Placement

Many prominent companies come for the campus placement. Some of them are Amada, Bharat Petroleum, Bilt, Capgemini, Mahindra, Godrej, Essar, TCS, Marico, JSW, L & T, Infosys etc.

Average Salary

3 lakhs per annum.
Scroll left or right to view full table
Other Details
Sardar Patel College of Engineering
Bhavan's Campus,
Munshi Nagar, Andheri (West),
Mumbai 400 058