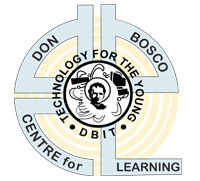 Don Bosco Institute Of Technology
The Don Bosco Institute of Technology was started by the Salestian Society in 2001. It is a private engineering college with a minority status for Roman Catholics. It is situated in the West Mumbai. In the beginning, the college offered only three engineering courses, namely Electronics and Telecommunication, Information Technology and Computer Engineering. Later on various other courses of engineering got added.
DBIT: Affiliations and Accreditations
The college is affiliated with the Mumbai University.
It is an AICTE recognised institution.
Ranking
The DBIT was given 84th position among the top-ranked engineering colleges of India by the Dataquest-IDC-NASSCOM.
DBIT: On-Campus Facilities
Location – The College is located in the Kurla Complex which faces the famous Kohinoor City.
The DBIT provides the best education with modern laboratories, library and research facilities. It is essentially a placement oriented institute which focuses on the skill development of the poor students so that they can find a job easily.
Students can play indoor as well as outdoor games.
There is an auditorium within the institute campus.
Some new departments are under-construction.
The 50% of the total seats of every engineering branch is reserved for the Roman Catholic students. Students are selected on the basis of their merit. The selections are made on the basis of the DTE rule which instructs the institute to follow a Centralised Admission Process. Thus, students are required to appear in the MAH-CET exam.
During admission, 50% weightage is given to the scores of candidates in the MAH-CET entrance exam and 50% weightage is assigned to the marks of the candidates in the Class 12th.
Eligibility for the B. Tech Course
A student should have passed Class 12th in PCM subjects from a recognised board.
How to Apply
Students can get the application form from the institute by paying the requisite application fee. They can also download the application form online and get its print copy. They should fill it with utmost accuracy and send it to the institute before the last date of the application submission.
DBIT: Other Details
About DBIT

Details

Name

Don Bosco Institute of Technology

Address

Premier Automobiles Road, Opp. Fiat Company, Kurla West, Mumbai, Maharashtra, India- 400070

Email: [email protected]

Website: www.dbit.in

Companies coming for placement

Some of the well-known companies coming for making campus recruitment are- Tech Mahindra, Taj, Reliance, Capgemini, Infosys, Godrej, IBM, Huwai, Atos, Delloite, Hettich, Zycus, Bosch etc.

Average Salary

3. 00 to 5.00 lakhs per annum
Scroll left or right to view full table
Other Details
Don Bosco Institute Of Technology (DBIT)
Premier Automobiles Road,
Opp. Fiat Company, Kurla West,
Mumbai, Maharashtra, India- 400070