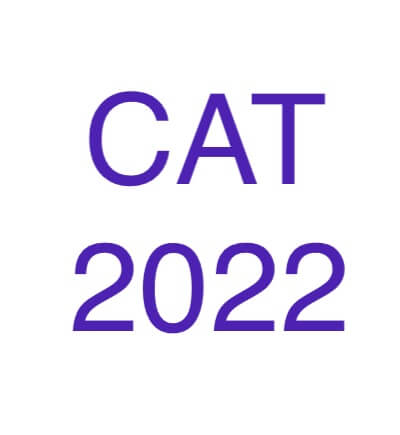 What Not To Carry On The Center Of CAT Exam 2022?
27th November is the big day for MBA aspirants, and it is the scheduled date for the CAT exam 2022. For the last five months you are all busy with the preparation. But you should also be informed about the instructions by the IIM Lucknow about what to carry and not to carry to the examination hall. It may create confusion, panic and anxiety in the examination hall, if you miss to follow the instruction. Here is the list of items you should not carry to the center of CAT Exam to avoid the chaos at the last moment.
Calculator: For the last two years, there is an addition of on-screen calculator on the computer which the candidate will access for the examination. As there will be already in-build calculator for computing, your personal calculator is not allowed in the examination center.
Any documents: The only documents you need to appear on the CAT exam are the admit card and one identity proof. Apart from these two documents, no paper or certificate or document is needed or allowed in the examination hall. So keep all your documents outside of the examination center.
Stationary Items: As the CAT is a CBT or Computer Based Test, you don't need to carry any stationary items like pen, pencil or eraser to the center. A pencil and a sheet will be provided to you for the rough work.
Watch and Timer: The computer will have an on-screen timer so that you can track the sectional time of 60 minutes and total duration of 3 hours. So you don't need to see your watch or timer repeatedly.
Shoes: The candidates for the CAT exam are not allowed to wear shoes or any other closed footwear in the hall. You need to leave the shoes outside of the room along with the socks. Although, you are allowed to wear open footwear like sandals and chappals during the examination.
Mehendi: You need to provide your digital fingerprints to the invigilator. If there is Mehendi on the hands then the finger prints cannot be scanned. It is advisable not to apply Mehendi on the hands at least 5 days prior to the exam.
Don't forget to carry your admit card and one photo identity proof to the exam. An Abacus without the calculator is allowed for the visually impaired candidate. Hearing Aid is also allowed for the candidates with hearing impairment.