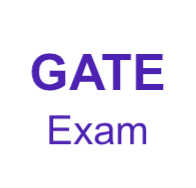 Best Reference Books for Aerospace Engineering Gate 2019 Exam
Graduate Aptitude Test in Engineering (GATE) is conducted every year by the GATE committee which is formed by the faculty members of IISc, Bangalore and 7 IITs. The GATE score is used for admission to Post Graduate (PG) programmes viz. M.Tech., ME, MS and direct PhD offered by institutes such as IISc (Indian Institute of Science) and IITs (Indian Institutes of Technology). GATE score is also considered by major PSUs (Public Sector Undertaking) for their recruitment process.
Preparation for the exam demands high dedication and systematic planning. What will ease your preparation is a good study material. So, here are some of the best reference books for GATE 2019 exam Aerospace Engineering.
Books For Aerospace Engineering (AE)
Books/Author Name

Purchase Link

Aerodynamics

Fundamentals of Aerodynamics by John D., Jr. Anderson

Aerodynamics for Engineering Students by E.L. Houghton, P.W. Carpenter, Steven H. Collicott, Daniel T. Valentine

Gas Dynamics by E. Rathakrishnan

Modern Compressible Flow: with Historical Perspective by John D. Anderson Jr.

FLIGHT MECHANICS (Performance, Stability & Control)

Introduction to Flight - John D. Anderson Jr.

Aircraft Performance & Design - John D Anderson Jr.

Airplane Performance Stability & Control by Perkins & Hage

ENGINEERING MATHEMATICS

Advanced Engineering Mathematics by Erwin Kreyszig

Advanced Engineering Mathematics by R.K. Jain, S.R.K. Iyengar

Advanced Engineering Mathematics by HK Dass

PROPULSION

Mechanics and Thermodynamics of Propulsion by Hill & Peterson

Gas Turbines - V Ganesan

Elements of Rocket Propulsion by George P. Sutton & Oscar Biblarz

Elements of Gas Turbine Propulsion - Jack D Mattingly

STRUCTURES

A Textbook of Strength of Materials - RK Bansal

Aircraft Structures for Engineering Students – T.H.G. Megson

Strength of Materials - Stephen Timoshenko
Scroll left or right to view full table
Purchase a single book for every Aerospace subject. It is better to complete a book first rather than studying from more than one book. It creates confusion. We wish you the best for your GATE 2019 exam preparation.
Related Posts:
---