Check your preparedness for the exam with JEE main mock test
Published on:8th June 2018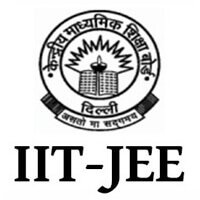 The JEE main mock test is one of the tools to check one's preparedness for the forthcoming JEE Main Entrance Examination. Engineering aspirants are advised to take as many JEE Mains mock tests as they can before they appear at the final examination. This is one of the best methods for having an excellent preparation for the entrance examination like JEE. After having a thorough preparation, students should analyze their preparation by practising mock test papers. With regular practice, they will enhance their confidence level and will be in a better position to take their exam. These tests will rid them of their nervousness and develop a positive attitude in them.
The working system of JEE main mock test
It is an online free practice questions test. The duration of this test is 30 minutes. There are 15 questions and maximum marks are 60. There are three parts in the questions paper—A, B and C of Physics, Chemistry and Mathematics respectively. There are five questions in each part of equal marks. For ever right answer, 4 marks are allotted. No marks are deducted if no response is indicated or if answers are incorrect. For each question, there is only one correct response. As soon as the time of test gets over, candidates need to click on the option 'End Test'.
What are the advantages of JEE main mock test?
Increases accuracy, speed and time management abilities
Candidates should bear in mind that management of time plays a very important role in deciding one's success in competitive examinations. They are required to attempt 90 questions in the three hours time. It is really a tough task. So, students are encouraged to increase their accuracy, speed and time management skills so that they are able to answer maximum questions in a minimum time. This feat can be achieved by them if they get used to solving many online mock test papers.
Students become familiar with the required scenario of the exam
Prior to applying for the JEE Main exam, it is important for students to become familiar with the scenario of the exam. By solving both mock test papers along the last year's questions papers, students become familiar with the examination pattern and time frame for solving the question. Students should bear in mind that mock test is quite similar to the real examination that gives an insight to students regarding the type of questions asked in JEE. As a result, students are prepared to take their final exam boldly.
Students are able to revise syllabus properly
The JEE mock test papers cover all the topics, which are covered in the JEE Main exam. Solving these papers gives an idea about the topics, which are very important for the examination. If students take these test papers seriously, they will be able to brush up the important topics in a better way. Also, they come to know about the areas where they need to be more attentive.
---
---
---
Recommended Books for IIT JEE Main Exam 2019
---
---