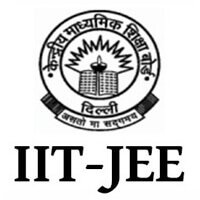 JEE Main 2021 Result Released (February and March Session) – Check All India Ranking (AIR)
The National Testing Agency (NTA) has released the JEE Main 2021 result for the February and March session exams. The candidates who had appeared for the JEE Main exam 2021 can check their results online at the official website for individual scorecards. The final result will be released only after the April and May session exams are over. Candidates can obtain their final result online at - jeemain.nta.nic.in by using their login credentials such as Exam Roll Number and Date of Birth/Password in the prompted field.
This year, the JEE Main exam is being conducted in four sessions - February, March, April, and May. The online application process for the April & May session exam is under process. The exam is scheduled to be held from 27th to 30th April 2021.
JEE Main Result 2021 – Important Dates
The important dates for JEE Main result and related events are given below:
| | | |
| --- | --- | --- |
| JEE Main 2021 Sessions | Exam Date | Result Date |
| February session | 23rd, 24th, 25th, and 26th February 2021 | 8th March 2021 |
| March session | 16th, 17th, and 18th March 2021 | 25th March 2021 |
| April session | 27th, 28th, 29th, and 30th April 2021 | May 2021 |
| May session | 24th, 25th, 26th, 27th, and 28th May 2021 | June 2021 |
Scroll left or right to view full table
---
JEE Main 2021 Result Download –
The JEE Main 2021 comprises the name of the candidate, roll number, date of birth, parents name, state code of eligibility, category and nationality, subject-wise NTA scores and total NTA scores obtained in the first attempt.
The JEE Main result has been declared on the basis of the final answer key. Follow the steps to check the result:
Go to the official website to access JEE Main B.Arch & B.Plan result.
Enter your JEE Main application number and date of birth in the respective text boxes as per your JEE Main admit card.
Verify if all the details mentioned on your JEE Main (B.Arch/B.Plan) scorecard/mark sheet are correct.
Click on the save/download tab to secure a copy of the scorecard for yourself to be used in the future.
JEE Main 2020 - Toppers
24 students (23 boys and 1 girl) have scored a perfect 100 percentile in JEE Main 2020 exam. Here is the list of toppers:
S.No.

Candidate's Name

State

1

Nisarg Chadha

Gujarat

2

Swayam Shashank Chube

Maharashtra

3

Divyanshu Agarwal

Haryana

4

Harshvardhan Agarwal

5

Gurkirat Singh

Delhi (NCT)

6

Nishant Agarwal

7

Tushar Sethi

8

Laksh Gupta

9

Chirag Falor

10

Landa Jitendra

Andhra Pradesh

11

Y S S Narasimha Naidu

12

Thadavarthi Vishnu Sri Sai Sankar

13

Akhil Jain

Rajasthan

14

Akhil Agrawal

15

R Muhender Raj

16

Parth Dwivedi

17

Chukka Tanuja

Telangana

18

Chagari Koushal Kumar Reddy

19

Shiva Krishna Sagi

20

Vadapalli Arvind Narasimha

21

Deeti Yeshash Chandra

22

Morreddigari Likhith Reddy

23

Rongala Arun Siddardha

24

Rachapalle Shashank Anirudh
Scroll left or right to view full table
The following students have received 100 NTA score in the April/September session of JEE Main 2020 Paper-2.
B.Arch.
| | | |
| --- | --- | --- |
| Candidate Name | Application No. | State |
| VALLA CHAITANYA KRISHNA | 200310066681 | ANDHRA PRADESH |
| BISHSHAYON SEN | 200310141770 | DELHI (NCT) |
| AARZOO | 200310344799 | HARYANA |
| HARDIK RAJPAL | 200310587193 | TELANGANA |
Scroll left or right to view full table
B.Planning
| | | |
| --- | --- | --- |
| Candidate Name | Application No. | State |
| KANUMURI BHEEMESWARA VIJAY VARMA | 200310486570 | ANDHRA PRADESH |
| KUMAR SATYAM | 200310538248 | DELHI (NCT) |
Scroll left or right to view full table
Eligible candidates can further proceed for admission in NITs, IIITs, GFTIs and other engineering institutes through the online counselling process.
State-wise toppers' list has also been released on the official website. Candidates can check it here.
JEE Main 2021 All India Rank/ Merit List
Candidates can also check their All India Rank (AIR) with the result. The rank list/merit list will be prepared based on the candidates' scores in all session exams. For those who appeared in all the exams, the best out of all the scores will be considered.
Details on Result Card/Score Card
The JEE Main Result 2021 will contain details such as the name and roll number of the students, the name of the examinations, subjects appeared for, marks secured in each subject, percentile secured, total percentile and the qualifying status of the students.
JEE Main Result 2021: Tie-Breaking Policy
In case of two or more candidates secure equal percentile scores in JEE Main 2021 result, and then the ranking will be determined in the following way:
Scores in Mathematics: Candidate who secures more percentile score in Mathematics will be ranked higher.
Scores in Physics: Candidate who secures more percentile score in Physics will be ranked higher.
Scores in Chemistry: Candidate who secures more percentile score in Chemistry will be ranked higher.
Date of Birth: The older candidate will be ranked higher.
Note: In case the tie still stands unresolved, the same rank is given to the candidates.
What after JEE Main Result?
Candidates who clear the JEE Main are required to register for the online counselling process and fill in the choices for colleges. For paper 2, you need to fill choices for B.Arch/B/Planning colleges. The common counselling process is organized by the Joint Seat Allocation Authority (JoSAA) for admission to NITs, IIITs, and CFITs.
The counselling process for JEE Main 2021 will begin tentatively in the month of June 2021, however, no official confirmation date has come out yet.
Candidates who clear the JEE Main and are eligible for the JEE Advanced exam can register for the same through the official JEE Advanced website. The exam is scheduled for 3rd July 2021. The registration dates are yet to be announced.
Scroll left or right to view full table
JoSAA Counselling
The counselling process covers 23 Indian Institutes of Information Technology (IIITs), 23 Indian Institutes of Technology (IITs), 31 National Institute of Technology (NITs), and 20 Centrally Funded Technical Institutes (CFTIs). The counselling and seat allocation process is expected to complete in 7 rounds.