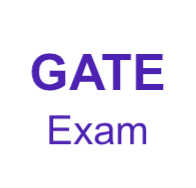 Ensure your excellent preparation with GATE 2019 Free Test Series
Free test series is an online platform for students to prepare for various competitive exams. And, GATE is one of them. This mode of preparation has been developed by techies to let students understand the concepts very well and feel comfortable to solve questions asked in GATE. GATE 2019 Free Test Series will prove very useful for students who are preparing for the forthcoming GATE exam.
How can students benefit themselves with free online test series?
It lays focus on the concepts and the applications related to it. The complete package includes many free questions covering each and every concept prescribed in the syllabus. As a result, the performance of students improves in the engineering academics.
It is designed is such a fashion that it develops the confidence to face both off-campus and on-campus job interviews and also the technical interviews for IITs and PSUs when students get the top ranks in GATE or ESC.
It features performance measuring metrics that give the complete analysis of the students' performance and also suggest to them the areas of improvement.
With more than 100000 questions, the online test series lets students crack the GATE exam easily.
Every test that students take online gives them an accurate result.
While preparing for the GATE exam, it is important for students to know their results and also their areas where they need improvement.
As the GATE examination is very competitive, it is important for every student to know his or her result and also the results of those competitors. This gives him or her chance to know where he or she stands in competition.
Finally, it gives the student a 360 degree perspective of their performance which helps them in understanding the course of action that they need to take for improvement of their grades to ace GATE 2019.
Total number of questions assessed in online test series for GATE
There are more than 100,000 questions ranging from 7 engineering streams. These questions are regularly updated that help student to expand their knowledge and perform better in the exam.
The questions, which are raised in an online test series, are based on the principle of stimulation based learning. There are three videos, from which questions are asked—Concept video, Hint video and Solution video. The first throws light on the concept that is being asked; the second one gives hints to students to solve the questions and the third one gives a complete explanation of the solution, including the application of concepts and get their solutions.
All the questions are very carefully framed by highly veteran teachers, who have sound knowledge in their respective subjects.
You May Also Like To Read:
---