PFMS Scholarship List 2020-21: Get PFMS Payment Status, Application Form
Last Updated : 08 Dec 2020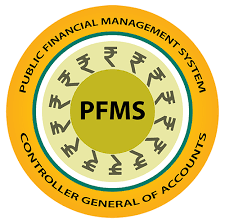 PFMS (Public Financial Management System) scholarship scheme for 2020-21 students - Get to know how to apply for PFMS Scholarship, How to fill online registration form and documents requirement, affiliated banks list and login details, Application form for PFMS Yojana by Central government, PFMS DBT, PFMS DDO, Payslip, Eligibility, Benefits and features, Check online fees status and application status.
Quick Links (Table of Content):
PFMS Scholarship: Quick Overview

Deadline
31 Dec 2020
Class / Course
Post Graduates, Graduate
Scholarship Type
School Based Scholarship, College Level Scholarship
Awarded Amount
Up to INR 25,000 (Different Rewards as per Category)
Age Limit
18 - 25 Years
Gender
All
Religion
All
State
All
Country
India
Apply Now
Click here
---
---
What is a PFMS Scholarship?
The Public Financial Management System for college and university students is a Central Government initiative for scholarship amount disbursal to the selected deserving/meritorious candidates through the DBT (Direct Bank Transfer) method. PFMS initiated as a Plan scheme named CPSMS (Central Plan Scheme Monitoring System) of the Planning commission in mid 2008-2009. This scheme ensures that students availing of this scholarship receive funds deposited without any middleman or foul play.
Candidates who are willing to apply for the PFMS scholarship scheme can download the application form from pfms.nic.in as per instructions provided below. Students need to check thoroughly for PFMS eligibility criteria in order to make sure they are applying as per rules and should understand the key features of the PFMS scholarship. After submitting the application form students can check application status, fees status, PFMS bank list and more.
During budget allocation every year, the Central government allocates a certain amount of funds to selected candidates. The finance ministry then transfers the funds to candidates via NEFT payment mode. Each year more than 85000 students take benefit from this scholarship.
PFMS Scholarship List 2020-21:
Various scholarships under the PFMS Scholarship scheme by the Central government are as follow:
PFMS Top Class Education Scheme for SC Students
PFMS Pre-matric Scholarship for SC Students
PFMS Post-matric Scholarship for OBC Students
PFMS Post-matric Scholarship for SC/ ST Students
PFMS Scholarship for College/ University Students
PFMS National Means cum Merit Scholarship
PFMS Merit Upgradation Scheme of SC Students
PFMS National Incentive Scheme for Girl Child
Eligibility Criteria:
Applicant must be an Indian citizen.
The applicant must have passed class 10th.
Applicant should be a top scorer in education (among the top 20%).
The applicant must be between the age of 18 and 25 years of age.
The applicant's annual family income should not exceed ₹ 6 Lakh (Six Lakh Indian Rupees) including all sources.
Here was a comprise summary of important eligibility criteria for the scholarship, for complete details students should check the official brochure for reference.
PFMS Scholarship Benefits:
Scholarship Name

Scholarship Benefit

PFMS Top Class Education Scheme for SC Students

Full tuition fees and other non-refundable charges.
Latest configuration computer including all accessories sum value upto ₹ 45000 (one-time).
₹ 3000 per month as all stationary (including books) charges.
₹ 2220 as monthly living expense.

PFMS Pre-matric Scholarship for SC Students

Allowance of ₹ 150/month for day scholars.
Allowance of ₹ 350/month for hostellers.
Annual grant of ₹ 750 for day scholars.
Annual grant of ₹ 1000 for hostellers.

PFMS Post-matric Scholarship for OBC Students

Variable pay as per different criteria.

PFMS Post-matric Scholarship for SC/ ST Students

Fees refunded.
Maintenance allowance.
Thesis printing charges.
Book Allowance.
Library facility.
Extra allowance for disabled students.

PFMS Scholarship for College/ University Students

₹ 1000 for first 3 years for graduates.
₹ 2000 for the first 3 year for post-graduates.
₹ 2000/M in 4th and 5th year for professional degree students.

PFMS National Means cum Merit Scholarship

₹ 1500 each quarter for 4 year.

PFMS Merit Upgradation Scheme of SC Students

₹ 25000 per annum distributed in total per student.

PFMS National Incentive Scheme for Girl Child
PFMS Scholarship Apply Online 2020-21:
The application process for PFMS scheme is straight forward, students can follow the below instructions in order to submit there application form -
Step 1: Visit the official website - pfms.nic.in
Step 2: Click on the "PFMS Scholarship Student Registration" option
Step 3: Now select "Scholarship to Universities/College Students" and enter basic details as requested on-screen such as - Education board, Class 12th start and end year, Bank details (Re-check before submit).
Step 4: From the menu button select the correct "category" and click on "search"
Step 5: The system will lookup for the application and present the application form, Students need to verify it and fill it carefully. Upload the required documents and process the registration to the next step.
Step 6: Candidates will be required for mobile number and email verification to create user ID and Password.
Step 7: Finally, the candidate needs to verify the entries and click on the "Submit button" in order to submit the application form. Take the printout of the submitted form for your own record.
Important Documents for Scholarship form:
Passport size photograph (less than 1 MB in size)
Aadhaar Card
Mark sheet and other Education documents
Fee receipt
Bank details including IFSC code
Income and Caste certificate
PFMS Scholarship Payment Status:
Students who get selected for PFMS scholarship get payment directly to their bank account (provided during registration). Candidates can receive payment via Aadhaar card linked to a bank account or directly to their bank accounts. Steps to check the payment status from PFMS portal -
Visit the website at -

pfms.nic.in

On the homepage, you will see the option for "know your payment" option
Now enter the details as asked on the screen such as - Bank details, Aadhaar number and Captcha code.
Submit the form, and the latest Payment status will be displayed on the screen.
PFMS Transaction For FY 2020-21:
With the Public Financial Management System, consistently lakhs of transactions have been handled of numerous crores. In the financial year, 2020-21 total transaction tally is 6,12,60,225 of ₹ 70,102 crores till now.
Track NPS Payment Status Under PFMS:
Visit the PFMS official website.
Click the "Track NPS Status" option on the homepage.
Enter the Bank account name, account number or NSP application ID, captcha.
Click the search button and all the details will be available related to the requested NPS transaction.
Name of Participating Bank List under PFMS Scholarship:
Here is a list of PFMS bank participating in this list -
Canara Bank
Bombay Mercantile Co-op.Bank Ltd.
Central Bank of India
The Lakshmi Vilas Bank Ltd
Allahabad Bank
The Thane Janata Sahakari Bank Ltd
Syndicate Bank
State Bank of India
UCO Bank
Standard Chartered Bank
Citibank
DCB Bank Limited
Corporation Bank
The Jammu and Kashmir Bank Ltd
Dena Bank
Bank of Baroda
Indusind Bank Limited
Punjab and Sind Bank
Deutsche Bank
Karur Vysya Bank
Jharkhand Gramin Bank
Andhra Pragathi Grameena Bank
Indian Overseas Bank
Karnataka Bank
Vijaya Bank
The Kalupur Commercial Co. op. Bank Ltd.
HSBC
New India Co-operative Bank Ltd
RBL Bank
SVC Co-operative Bank Ltd.
Tamilnad Mercantile Bank Ltd
Yes Bank Ltd
South Indian Bank
Bank of Bahrain and Kuwait
Allahabad Gramin UP Bank
The Cosmos Co-operative Bank Ltd.
NKGSB Co-op Bank Ltd
Punjab National Bank
City Union Bank Ltd
Indian Bank
Axis Bank
Oriental Bank of Commerce
Andhra Bank
Kotak Mahindra Bank
The Federal Bank Ltd
Abu Dhabi Commercial Bank
IDBI Bank
ICICI Bank
Manipur State Co-op.Bank Ltd.
Union Bank of India
HDFC Bank
United Bank of India
Bank of India
Bassein Catholic Co-op.Bank Ltd.
Madhya Bihar Gramin Bank
Dhanlaxmi Bank Ltd
Catholic Syrian Bank Ltd.
The Saraswat Co-operative Bank Ltd
Bank of Maharashtra
PFMS Scholarship Renewal:
Students availing benefits from the PFMS scholarship need to renew their scholarship every year in order to keep receiving benefits. Steps to follow for PFMS renewal application form -
Visit the PFMS official website
Log-in to your existing account (with Username and Password) you already have
Select the Renewal application form from the menu
Check all the details closely and update the necessary details as required.
Fill in the required details, Verify your account using Mobile OTP, and verify your email address.
Once done, click the "Submit" button to complete the application renewal process.
How to Submit Feedback:
Visit the official website -

pfms.nic.in

and search for the Feedback form in the left menu or here is the direct link here - Feedback form.
Click on the feedback form and it will open up a submission page.
Fill in the required details such as - Name, Email, Subject, Comment and Captcha.
Click the "Submit" button after filling the form.
PFMS Helpline/Contact Details:
Email: helpdesk-pfms[at]gov[dot]in
Helpline/Toll-Free Number: 1800 118 111
Scheme-Wise Contact List For PFMS:
Visit PFMS official site or for a direct link click here.
Select the scheme name in the search box.
"GOI Schemewise ContactList" Page will show up contact details for the relevant searched scheme.
---
Frequently Asked Questions (FAQs):
Q: What is PFMS DBT?
A: PFMS DBT stands for Public Finance Management System Direct Bank Transfer Scheme. The scholarship declares students who are selected under this scheme will receive direct funds to their bank account.
Q: How can I check the PFMS scheme status?
A: You can check the PFMS scheme status by following the simple steps mentioned here.
Q: What is the application fees?
A: Nil.
Q: Can I apply for the PFMS application offline?
A: No.
Q: How to confirm if my bank account is linked to the scholarship?
A: You will receive a bank notification once a DBT is processed to your bank account.
---
Subscribe Now for PFMS Scholarship Latest Updates
Subscribe for latest exam notification and never miss an update of our daily tips and tricks from Toppers and Counsellors.
---
---