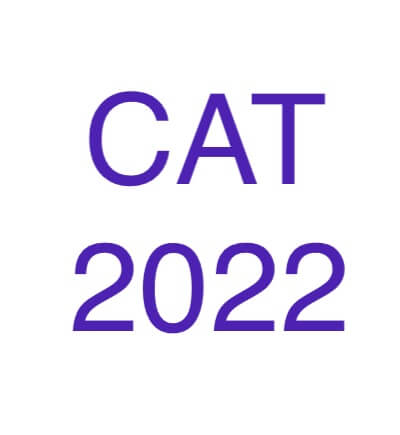 CAT Exam Preparation Tips and Mock Tests 2018
The CAT i.e. Common Admission Test 2018 is around the corner and you must have started preparing hard for this upcoming entrance exam. As you all know, CAT is a National Level Examination that is conducted every year by the IIM (Indian Institute of Management). The aim of this examination is to test the Logical Reasoning, Verbal Ability and Decision-Making capabilities of the aspirants. The CAT 2018 is going to be held on 25th November 2018. By clearing this examination aspirants can easily get seats in their preferred B-Schools. The exam is held every year on a rotation basis and this time IIM Calcutta will be taking the charge to conduct the exam.
Are you preparing for the CAT 2018 exam? Are you looking forward to some effective tips that can help you score good marks and get you a seat in your dream college? If yes, then this article is going to be a guiding light for you since we will be talking about some proven and effective tips to help you get a better edge in the examination. The below article will give you details about the correct Practice Tips and Mock Tests for consideration.
Common Admission Test 2018 Preparation Tips
For the majority of MBA aspirants, CAT 2018 is a tough nut to crack. With below-mentioned CAT exam preparation tips, it is possible to have a good hold on the examination and its scores.
Analyzing the Syllabus and Pattern
Without syllabus and pattern, there is no base for preparation. Before proceeding make sure the syllabus is thorough and the pattern is familiar to you. With syllabus and pattern, it will be clear that which subject needs more focus and attention.
Time Management
You need to prepare a strict schedule and stick to it. By preparing a timetable you will be able to study each and every topic timely. Preparing the timetable will give enough time to practice every subject or portion of the syllabus fully.
Study Material and Reference Books
The motive of CAT Exam 2018 is to examine the conceptual knowledge of the aspirants. Without study material and books, it is quite impossible to understand the topics. You must choose to invest first in the good study material. There are numerous books that provide good exposure to the latest syllabus along with the MCQ exercises to let aspirants stay familiar with the pattern. The aspirants can follow the below-mentioned books to ace their preparation.
For Quantitative Aptitude
| | |
| --- | --- |
| How to prepare for quantitative aptitude for CAT | By Arun Sharma |
| Quantitative Aptitude for CAT | By Sarvesh K. Verma |
Scroll left or right to view full table
For Reading Comprehension
| | |
| --- | --- |
| PSC for VA for CAT | By Nishit Sinha |
| How to prepare for verbal ability and reading comprehension for CAT | By Sharma and Upadhyaya |
Scroll left or right to view full table
For Logical Reasoning
| | |
| --- | --- |
| Data efficiency and data sufficiency | By Ananta Ashisha |
| How to prepare for data interpretation for CAT | By Arun Sharma |
Scroll left or right to view full table
Preparing Mock Tests and Sample Papers
In order to have a real-time experience of CAT Exam 2018, mock tests are a must. These mock tests have a similar structure to that of real examination and are available both offline and online. There are various free online mock tests sites that give aspirants a real-time competitive spirit by providing ranks and MCQ based pattern.
Good Preference to Health
Apart from dwelling deeply in studies, you must keep the practice of good health by taking the nutritious diet and proper sleep as a malfunctioned body will only lead to poor concentration and preparation.