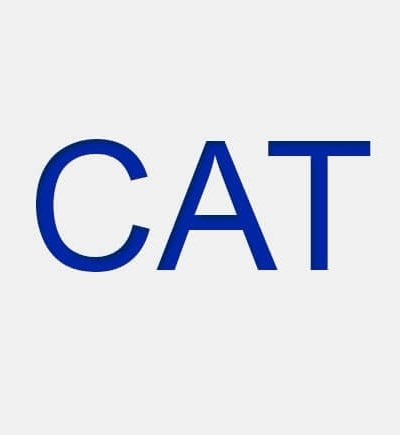 Mental preparation is the most important thing to do before starting preparation for any exam. Before pondering to start studying for the CAT 2017 exam, a student should first check himself to know if one has done a right mental preparation for the exam. One should build an ample self-confidence in oneself and start believing in one's ability to crack this exam. In addition one should also be determined to crack this exam and be ready to work hard for the exam for an extended period of time. With right mental preparation, smart strategy and hard work one can easily break the outer hard shell to the exam and taste its inner sweet thing of success.
Take a review of the level of competition - It should be the first step of every seriously preparing student for the cat exam to take an appraisal about the level of competition of the exam. This can be determined by taking the ratio of the number of candidates qualifying the exam for the top ranked IIM colleges divided by the total number of students taking the exam.
Every year around 2 lakhs candidates take up this exam and only handful candidates score enough percentile to get admission in the IIM's colleges. Usually a candidate should score a 99 percentile to get call from the IIM's colleges.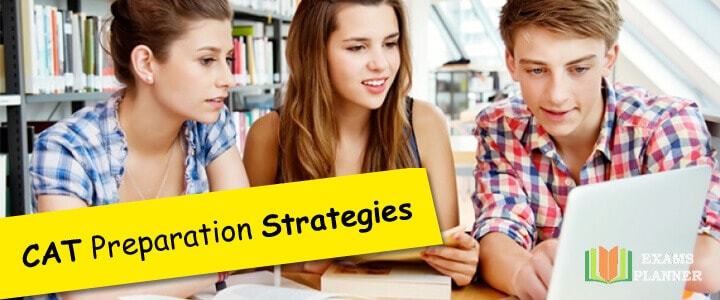 Must follow these basic rules while exam preparation -
Devote time for syllabus -
There is no set syllabus of the CAT 2017 exams, but it can be extracted from the previous year question papers. The questions in the quantitative section is based on the 10th level mathematics. A student should try to understand the syllabus first and for that he should read it carefully. It will give him a fair idea about the different sections of the exam and how much time each sections will take. He or she will be able to develop an overall view about the exam and upon that basis draw a complete and workable road map for the exam.
Goal Setting -
Before the start of any journey a sailor must set out the goal. Without which it would be difficult to derive directions. Similarly a CAT student must set out an explicit goal for the exam. The goal statement should be specific and not general. For example - In a month's time 'Number system' concepts along with 10 questions would be done. For CAT 2017 exams 6 months preparation in the right direction is considered as ample. Out of which 4 months should be given for studying all parts of syllabus and next 2 months in its revision.
Select topics -
It is said that CAT requires a smart preparation rather than an elaborate preparation. It means a student should mark out the area in the syllabus which he or she intends to cover. Then starts preparing for it on three levels. On the first level he or she develop the basic concepts in the selected topic, thereafter solve questions upon it and finally learn the tricks and short-cuts to solve the questions. Remember one should not start solving questions by short-cut methods in the first instance because he or she might fail to grab the underlying concepts within the topic.
Build your concepts first-
CAT is said to be a tough exam because its questions are complex and intricate and often confusing in nature. But at the core of any complexity lies simplicity. Usually there are simple solutions for every complex questions only one needs a clarity about it. Concepts gives clarity about any topic which enables students to look through the complexities and obtain answer easily. For CAT exam preparing students it is equally important to prepare concepts first.
Set time for study every-day -
In a day one should set a proper time table for study, when a student should stick to his or her studies only and should not be involved in any other activities. It is usually seen that a student lingers with his books whole day without any effective output. It is better to set a small time table first within which a student should study with concentration and focus to get good output. After it he or she should further extend the time period of his or her study. The idea should be qualitative studies more than mere quantitative studies. The latter might not help students in qualifying the exam.
Divide your time of study for different areas -
It is important that a student should divide his time of study for different areas of syllabus. He or she should study at least three different sections of syllabus every day. Depending upon the need of preparation suitable time division should be made. More time should be given to strengthen upon weak areas. But it is equally important to keep revising even the strong areas of syllabus.
Different strategy for different section -
It should be noted that same preparation strategy will not work out for every section of the syllabus. For instance, in mathematics it is important to build and strengthen the concepts to solve the tricky questions of CAT exams. While for reasoning section with constant practice one can achieve a good score. Similarly in verbal section, in order to develop a good vocabulary a candidate should depend upon the rote memorization and contextual reading. For acquiring speed in comprehension section a student should read novels and newspapers daily. So by combining different strategies for different sections one can sharpen his or her preparation strategies.
Revise frequently -
It is utmost important to revise everything what a student studies. Otherwise one may forget the studied things. With frequent revision one can develop a good command over the topic and will be able to perform in better way during the exam.
Practice -
It is rightly said that the practice makes a man perfect. Here also this proverb can be applied rightly. A student should solve questions to practice for the exam. It will be better to take his or her mock test after every 15 days. This will enable student to understand about his or her strength and weakness. In this way a student could work diligently for his weak areas
Also Read -
---
---