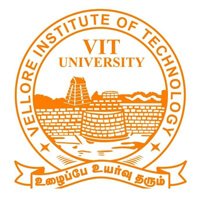 VITEEE 2021 – Application Window (Opens), Check Useful Steps To Apply Online
Vellore Institute of Technology has activated the VITEEE 2021 application form link. Apply for the VITEEE 2021 application process.
VIT University has released the VITEEE 2021 application forms online and offline for all the candidates aspiring for admission to the institute. Application forms are available on the official website. The last date to register for VITEEE 2021 application form is 30th March 2021. Candidates aspiring to pursue BTech or BDes course from any of the campuses of the VIT University need to appear for the Vellore Institute of Technology Engineering Entrance Examination (VITEEE) 2021 and for that they need to participate in the VITEEE 2021 application process.
Before filling the VITEEE Application Form, candidates should ensure that they satisfy the eligibility criteria of the exam. One of the basic VITEEE 2021 eligibility criteria is that aspirants should have secured an aggregate of minimum 60% in Physics, Chemistry, and Mathematics/Biology in the qualifying examination (+2/Intermediate). VIT Engineering Entrance Examination 2021 is likely to be held in the 2nd or 3rd week of April 2021 in 124 cities across the country. The exam will be conducted in three sessions in a day as per the below-mentioned timings:
Session I: 09:00 AM to 11:30 AM
Session II: 12:30 PM to 03:00 PM
Session III: 04:00 PM to 06:30 PM
Documents Required To Fill VITEEE 2021 Application Form
While candidates filling online VITEEE application form 2021 they need the following documents to submit along with the form:
Scanned Photograph

File size 10kb – 200kb (JPG/JPEG format)

Dimension 3.5cm x 4.5cm

Scanned Signature

File Size 10kb – 200kb (JPG/JPEG format)

Dimension 3.5cm x 1.5cm

Communication address, personal and academic details
Scroll left or right to view full table
Application Procedure for VITEE Registration -
Candidates can apply through both online and offline mode.
Offline Application
Candidates can obtain the offline (OMR) application form from designated post offices. The list of post offices is provided on the official website.
Read the instructions and complete the application process. Below you can find the important things which you need to carry while filling offline VITEEE application form 2021.
A black ball-point pen to enter codes in the boxes. Along with it, a pencil will also be needed to shade the alphabet/numeral/circle chosen by the candidate.
A good quality, passport size, colored photograph (make sure that photograph is not attested).
Address of communication, personal and academic proofs.
Online Application
Candidates can check the step-wise process to fill the application form below:
Visit the official website and click on the link for VITEEE 2021 application on the home page.
On the page you are redirected, click on 'Apply Now' button.
Register as a new user and complete the registration process to get the login id and password.
Now, it's time to complete the instructions that are provided on the log-in page.
Start filling the form and pay the application fee via Net-banking / Credit / Debit card. NRI students need to pay 50 USD through online mode using credit card.
Upload all the asked documents in the given manner (mentioned-above) and submit your application.
Candidates are not required to send the hard copy of online application form.
Cost of Application Form
Cost of offline application form – ₹ 1200/- (inclusive of GST)
Cost of online application form – ₹ 1150/- (inclusive of GST)
On qualifying VITEEE 2021 exam, candidates will become eligible for admission in B.Tech. programmes at VIT institutes including VIT Vellore, VIT Chennai, VIT Bhopal and VIT Andhra Pradesh. The official website clearly states that admission to B.Tech. programmes is done strictly on merit basis. So, candidates are advised to beware from agents and fake websites.