VITEEE 2019: Overview, Important Dates, Exam Pattern, Slot Booking, Syllabus, Eligibility Criteria, Admit Card, Result, Cut-Off, Counselling
Published on : 29th May 2018 Author : Satyaranjan Bai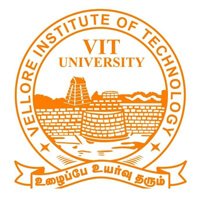 VITEEE 2019 will be conducted by Vellore Institute of Technology, Tamil Nadu. The VIT University intrigues students for admission into various undergraduate, postgraduate and research programmes. Taking VITEEE exam, students can get into the Institute in the Chennai and Vellore campus. The VIT Engineering Entrance Examination is a national level exam conducted each year for 5,000 B.Tech seats.
About the VIT University: Founded with an aim to impart quality higher education on par with global standards, the University unceasingly seeks and gets hold of innovative methods to teach students. It has an amazing campus that flaunts a cosmopolitan atmosphere.
Its vision reads, "We at VIT will impart futuristic technical education and instil high patterns of discipline through our dedicated staff, who shall set global standards, making our students technologically superior and ethically strong, who in turn shall improve the quality of life of the human race."
VITEEE 2019 Important Dates (Tentative):
Prepare for VITEEE exam 2019 based on the tentative schedules.
| | |
| --- | --- |
| Exam Events | Dates |
| Availability of application form | First week of November 2018 |
| Closing date to submit form | Last week of February 2019 |
| Application correction window closes | Last week of February 2019 |
| Slot booking starts | Third week of March 2019 |
| When to download admit card | Third or fourth week of March 2019 |
| Exam commencement date | First week of April 2019 |
| Result announcement | Last week of April 2019 |
| Counselling commencement | Second week of May 2019 |
If you are already on your toes for the exam, these dates will further help you have an effective study plan.
While filling the application form, it is compulsory to go through the guidelines given by the University. The application form will be submitted online. Candidates need to use details like their email ID and password to log in and apply.
VITEEE 2019 Exam Pattern:
Students are going to answer 125 questions within the stipulated time duration of two and half hours. All the questions will be in English language and of objective types. Those who are little nervous about negative marking can relax as VITEEE 2019 exam pattern carries no negative marking scheme. Questions will mainly come from Physics, Chemistry, Maths/Biology and English. Physic, Chemistry and Maths/Biology will carry 40 questions each, while the English subject will have only 5 questions. This will be a computer-based test (CBT).
| | |
| --- | --- |
| Subjects | Questions |
| Physics | 40 |
| Maths/Biology | 40 |
| Chemistry | 40 |
| English | 5 |
| | |
| Total | 125 |
VITEEE 2019 Slot Booking:
Slot booking starts right after the closing of the VITEEE 2019 application form submission. Candidates need to book a slot as per their preferences. If they forget to do that, the University will book on the behalf of the students (based on the details they provide on the application form). Basically, the slot booking is done through the first come, first served basis. Here, the test-takers must select the date and batch of the exam.
VITEEE 2019 Syllabus:
The syllabus of VIT Engineering Entrance Examination mainly comprises Class XII syllabus. There will be questions from Physics, Chemistry, Mathematics, Biology and English sections. Here's a broad look at the syllabus of VITEEE 2019.
| | | | | |
| --- | --- | --- | --- | --- |
| Physics | Chemistry | Mathematics | Biology | English |
| Laws of Motion & Work, Energy and Power | Thermodynamics, Chemical Equilibrium and Chemical Kinetics | Analytical Geometry of two dimensions | Cell and Molecular Biology | English Grammar and Pronunciation |
| Electromagnetic Induction and Alternating Current | Atomic Structure | Matrices and their Applications | Taxonomy | Comprehension questions |
| Dual Nature of Radiation and Atomic Physics | Isomerism in Organic Compounds | Differential Calculus | Human health and diseases | |
| Optics | Carboxylic Acids and their derivatives | Differential Equations | Reproduction | |
| Electrostatics | Carbonyl Compounds | Trigonometry and Complex Numbers | Biochemistry | |
| Magnetic Effects of Electric Current | Coordination Chemistry and Solid State Chemistry | Integral Calculus and its Applications | Genetics and evolution | |
| Properties of Matter | Electrochemistry | Discrete Mathematics | Biotechnology and its applications | |
| Semiconductor Devices and their Applications | p,d and f-Block Elements | Vector Algebra | Plant physiology | |
| Nuclear Physics | Alcohols and Ethers | Probability Distributions | Biodiversity, ecology and environment | |
| Current Electricity | Organic Nitrogen Compounds and Biomolecules | Analytical Geometry of Three Dimensions | Human physiology | |
Scroll left or right to view full table
VITEEE 2019 Eligibility Criteria:
Who Can Apply? Indian nationals, foreign nationals (foreign category) and NRIs can apply for the Vellore Institute of Technology Engineering Entrance Examination. OCI and PIO holders are also eligible to apply.
Academic Qualification & Minimum Marks: The candidates must hold certificates of 10+2 exam from the State Board, ISCE and CBSE or any recognised Board or University. They should have passed the exam with 60% marks in aggregate in Science Stream with Physics, Chemistry and Biology or Mathematics subjects. IB Diploma of the International Baccalaureate Office, Geneva or HSCE of the Cambridge University. NIOS candidates are required to show the Migration cum Transfer Certificate at the time of joining.
Relaxation: Relaxation of 20% aggregate marks can be obtained by applicants belonging to SC/ST or North Eastern parts of India or J&K migrants.
Age: An applicant should be born on or after 1 July 1998.
Applicants from National Institute of Open Schooling are also eligible to apply.
VITEEE 2019 Admit Card:
The candidates can download the VITEEE admit card 2019 on the official website of the VIT University. It will be generated after the slot is booked. It will contain details including the admit card number, date of test, photograph of the candidate, venue, etc. In case of any discrepancy, it is advised to contact the authority immediately.
VITEEE 2019 Results:
The VITEEE results 2019 will be released by the Institute in the fourth week of April. Candidates can see the results by logging on to the website. They will further be intimated with ranks through SMS. The exam-takers won't be able to obtain the results via any other means like postal. The University will prepare a merit list based on the marks secured by the candidates. This will further be used in the counselling.
VITEEE 2019 Cut-off:
The Vellore Institute of Technology will release the VITEEE 2019 cut-off list after the results are out. The conducting authority will also release the branch as well as the campus wise cut-off list. Hence, the aspirants will be able to predict about their admission based on the cut-off marks.
VITEEE 2019 Counselling:
Those who are shortlisted will be called for VITEEE 2019 counselling round. The counselling is totally based on the ranks that they have achieved. The aspirants can select their preferred campus for admission. The counselling is expected to be started from the month of May. The applicants are suggested to verify their documents before heading for the admission.
VITEEE 2019 FAQs:
Q: What is the cost of OMR Application Form?
A: The amount is ₹ 990/-.
Q: How much amount does an applicant have to pay for the VITEEE 2019 application fee?
A: The online application form will only be valid after the payment of the application fee. The fee amount is ₹ 970/-.
What is the exact commencement date of VITEE 2019?
A: The exact date has not been confirmed yet by the exam conducting authority. However, based on VITEEE 2018 dates it is estimated that VITEEE 2019 will take place in the first week of April.
Q: What is the mode of the exam?
A: The VIT Engineering Entrance Examination 2019 will be a computer-based test.
Q: Who is the conducting authority of VITEEE exam and its official website?
A: The Vellore Institute of Technology Engineering Entrance Examination is the conducting authority of the entrance exam. http://www.vit.ac.in is the official website.
Q: What is the exam pattern?
A: It is mentioned in the exam pattern section. Please go through it.
Q: How many questions will be there in the exam?
A: The candidates are going to answer a total of 125 questions.
Q: When will the VITEEE 2019 application form be available?
A: First week of November 2018.
---
---
---
0 Comments