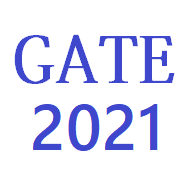 GATE 2018 online correction window is now open. Candidates can make the correction in gender, category and PwD status till 28 October 2017.
24 October 2017: GATE Online Application Processing System (GOAPS) has opened the correction window for the Graduate Aptitude Test in Engineering (GATE) 2018. Candidates who want to change their personal details such as category, gender and PwD status in the GATE 2018 application form can do so by logging into GOAPS; appsgate.iitg.ac.in.
Indian Institute of Technology has closed the online registration process for GATE 2018 on 9 October. The GATE Exam 2018 is conducted as an entrance exam for admission and financial support for master's programmes and doctoral programmes in participating institutes. The last date for corrections (including payment) in GATE 2018 application forms is 28 October 2017.
How to do Correction in GATE 2018 Online Application Form?
Log-in to GOAPS portal; appsgate.iitg.ac.in.
Click on "Change Personal Data" button. Make sure you check the modified details before submitting them.
After successful submission, candidates will to the payment page for submission of additional fee. The details of correction fee are given below:
Case I:
Change of gender from Female to Male/Transgender – 750/- (not applicable for SC/ST and PwD)
Case II:
Category change from SC/ST to Gen/OBC – 750/- (not applicable for female and PwD candidates)
Case III:
Status change from PwD to non-PwD – 750/- (not applicable for female and SC/ST candidates)
Important Note: Additional fee paid at the time of GATE 2018 registration will not be refunded. For instance; if a Gen category person is changing his gender from Male to Female, the additional fee will not be refunded.