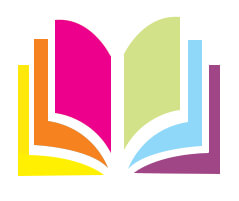 Indian Institute of Foreign Trade (IIFT) New-Delhi
International business consist the business opportunity, trades and transactions at the international platform. Indian politics and business environment has been changed in the early years of freedom. This required the expertise to learn, grow and develop accordingly.
Understanding the need of business scenario at international level the Ministry of Commerce & Industry established the Indian Institute of Foreign Trade (IIFT) in the year 1963. It has been introduced as an autonomous body to contribute in the skill building for the international business and external trade sector of India.
Since 1963 it has come a long way to successfully develop into a unique institution involved in imparting knowledge with the research and training in international business and trade. It has been entitled with the granted Deemed University status in 2002. In the recent past, the IIFT has developed as the national university focusing on International Business Management and Strategy, and this development can be easily visible in all three major activities of the Institute as Research, Training and Education. The objects of IIFT institutes are as follows to fulfill the need of institute and industry.
A catalyst for new ideas, concepts and skills for the internationalization of the Indian economy
The primary provider of training and research-based consultancy in the areas of international business, both for the corporate sector, Government and the students community
An institution with proven capability to continuously upgrade its knowledge base with a view to servicing the requirements of the Government, trade and industry through both sponsored and non-sponsored research and consultancy assignments
The Masters of Business Administration in International Business or MBA (International Business) is a foundational course for developing a competent cadre of business executives and management graduates to meet the country's growing requirements for expertise personnel in the area of international management. It is a six trimester general management programme with prime focus on international business and trades.
The programme has been designed to provide a comprehensive coverage incorporating all the important areas and disciplines relevant to international business activities. You can see that the syllabi for MBA (IB) compares favorably with the syllabi of some of the world's best International Business Schools to give it a better learning opportunity for students.
Eligibility
One should have a recognized Bachelor's degree of minimum 3 years' duration in any discipline
Also, candidates appearing for a qualifying examination can also apply subject to submission of proof of requisite qualification by beginning of October of the year of start of the course as a provisional admission
There is no age limit to apply with this institute
Mode of Admission
For General/SC/ST/PH/OBC candidates
The admission in IIFT is on the basis of Written test, Essay write-up, Group Discussion and Interview
The Written Test is organised at Ahmedabad, Allahabad, Bangalore, Bhubaneshwar, Chandigarh, Chennai, Coimbatore, Delhi, Dehradun, Guwahati, Hyderabad, Indore, Jaipur, Jamshedpur, Kochi, Kolkata, Lucknow, Mumbai, Nagpur and Visakhapatnam
And then, based on marks obtained in the written test, candidates are called for Group Discussion and Interview to be held between fourth week of January and middle of February at Bangalore, Chennai, Delhi, Hyderabad, Kolkata, Lucknow and Mumbai
For Foreign National/NRI/Children of NRI
On the basis of General Management Aptitude Test (GMAT)
For MBA 2018-20, GMAT result should not have been declared before 1 January, 2016 and should be received by the Institute latest by 31 March 2018. The last date to submit the application fee is 15th February 2018
Tuition Fee (for 2016 batch)
General/OBC Category - ₹ 7,60,000/- p.a.
SC/ST/PH/Category - ₹ 3,50,000/- p.a.
Foreign National /NRI/Children of NRI USD 27,500 p.a.
Other charges (library, computer, alumni) - ₹ 50,000/- for the whole course
Important Dates
The admission information advertisement and availability of Brochure and application form on IIFT's website i.e. – 2nd Week of July
Last date for receipt of application (Gen/SC/ST/PH/OBC) – 1st Week of September
Last date for receipt of application (NRI/FN/CNRI) – 2nd Week of February
Written examination – 4th Sunday of November Month, timing 10.00 am – 12.00 noon
The commencement of Programme – 1st Week of July
Pattern of Admission Test
The examination for admission test is a multiple choice objective type written test in English only. The duration of the test is two hours to complete. There would questions about these topics.
ENGLISH COMPREHENSION
GENERAL KNOWLEDGE & AWARENESS
LOGICAL REASONING & QUANTITATIVE ANALYSIS
The give a perfect platform, who wants to learn and work on the international business and its management mannerism can apply with IIFT and get selected to learn.
Other Details
Indian Institute of Foreign Trade – Delhi Campus
IIFT Bhawan, B-21 Qutab Institutional Area, New Delhi - 110016
Tel: +91-11-39147200
Fax: +91-11-26853956