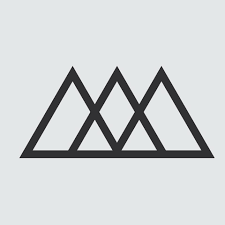 Acharya Bangalore B-School (ABBS)
The Acharya Institutes is a leading academic institution in the origin of Bangalore, with a variety of academic streams and various levels of programs to learn and get the splendid quality education. Acharya Bangalore B-School or ABBS comes under the same umbrella as the management learning section of the Acharya institution. The institute offers - Post Graduate Diploma in Management in a Regular field (PGDM-REGULAR), Post Graduate Diploma in Management in Global field (PGDM-GLOBAL) and Post Graduate Diploma in Management in Banking, Finance and Allied Services (PGDM-BIFAS) as the regular postgraduate professional learning courses. All these programs are available for full-time two years of duration and approved by the Regulatory body of AICTE (All India Council for Technical Education).
The ABBS campus ground is accepted by the National Assessment and Accreditation Council (NAAC), National Board of Accreditations (NBA), and (International Assembly of Collegiate Business Education (IACBE) for brilliance in its performance in advanced studies.
Accreditations of ABBS:
The Acharya Bangalore B-School is affiliated by the Bangalore University and recognized permanently with the State Government of Karnataka.
The institute focuses on educating and developing the management students as future business leaders who will be competent, cultured and confident to undertake challenging corporate responsibilities with the best business practices.
Apart from this, the course offers a premium quality management education with a team and values of professional ethics, social responsibility, global and cross-cultural approach that are important for taking logical, holistic and professional decisions at various management levels.
The institute has been ranked as one of the top business schools at the national level by different Ranking agencies on a regular basis.
Along with this, the institute has a collaboration agreement with the various Global Management institutes to provide for global exposure to students and let them learn the international management practices too.
Journey of ABBS College
The journey has begun in the year 2008 and for the past 10 year, the Acharya Bangalore B-School holds a wonderful position on the basis of infrastructure, schooling, campus placement facilities and much more. The institution is approved and recognized by University Grant Commission (UGC) and made an academic partnership with multiple international universities such as - Wenzhou University, Sunway University, Daito Bunka University, St. Mary's University, and Rennes School of Business.
On and Off-Campus Facilities of Acharya Bangalore B-School
Take a step further to reach out the quality educational surroundings and get an in-depth exposure of ethics and values with Acharya Bangalore B-School. The campus ground aims to present a standardized quality of Classrooms, Seminar Halls, Laboratories, and other modern facilities for the potential admission seekers. The college also offers multiple regulatory visits to business tours, workshops, and seminars and trying to provide a potential exposure of business schooling towards students and make them ready to face a pure competition.
ABBS: MBA- Master in Business Administration
The postgraduate business studies course has been targeted to achieve certain objectives and providing a world-class education to every student who enrolls.
To ensure the assurance of holistic learning of both theoretical and practical learning by the students.
To enable and encourage Faculty members to keep themselves updated in the field of specialization, cross-functional knowledge through research, industry interface and consultancy to get better results with students.
To augment and diversify resource generation by availing the funds, grants through various sources to continuously improve the infrastructure and other academic requirements.
In order to get the status of the best-ranked institutes across various agencies and obtaining accreditation from national and global bodies, the learning level is increasing constantly.
Acharya Bangalore B-School (ABBS): Quick Overview
| | | |
| --- | --- | --- |
| S. No | Categories | Necessary Details |
| 1. | Name of the College | Acharya Bangalore B-School (ABBS) |
| 2. | College Type | Private |
| 3. | Criteria of Admission | Through CMAT Exam, XAT Exam, MAT Exam, CAT Exam |
| 4. | Mode of Application | Online |
| 5. | Application fees | ₹ 1500/- |
| 6. | Beginning of Admission Process | In the month of July 2019 |
Scroll left or right to view full table
Interested aspirants who want to secure their seat in the reputed MBA College can entitle their entry for Acharya Bangalore B-School (ABBS).
All eligible students are required to submit an application form on or before the deadlines and confirm your interview call letter from ABBS Office of Admissions.
S. No

Subjects

Eligibility Criteria

Important Documents

1.

MBA in Human Resources, Banking Finance and Insurance Services Management (BFIS), Health Care Management, Finance Marketing, and Startups and SMES Management

For the course, students who are graduated from any recognized university or college with an aggregate mark of 50 percent and above are eligible to apply

Duly filled in Application Form
Photocopies testimonials of the qualifying examination
Demand Draft / Cash (payable only at the college cash counter) of Registration Fees
Four passport size Photographs
Scroll left or right to view full table
The Process of Application for ABBS MBA Program
In order to apply for the MBA Program at ABBS you need to visit the official website of Acharya Bangalore B-School.
Then click on the Apply button and start filling your application form.
Now upload a copy of passport size photograph which will be less than 2 MB.
After this pay your application fees of ₹ 1500 via online modes such as net banking, debit card, and credit card.
Finally, submit your application.
Acharya Bangalore B-School (ABBS) Refund Policy
In case, any student chooses to withdraw from the program of study in which he/she is enrolled, the institution will follow the following four-tier System for the refund of fees remitted by the student as per the UGC Notification.
| | | |
| --- | --- | --- |
| S. No | Percentage of Refund of Aggregate fees | Point of time when notice of withdrawal of admission is served to the institution |
| 1. | 100% | 15 days before the formally-notified last date of admission |
| 2. | 80% | Not more than 15 days after the formally-notified last date of admission |
| 3. | 50% | More than 15 days but less than 30 days after formally-notified last date of admission |
| 4. | 0% | More than 30 days after formally notified the last date of admission |
Scroll left or right to view full table
Other Details
Acharya Bangalore B-School
Andrahalli Main Road,
Off Magadi Road,
Bengaluru: 560091, Karnataka, India
Ph no: +91 80 23245515
Mobile No: +91-9141707070
Email: [email protected]