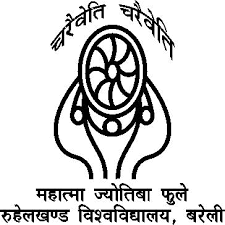 Mahatma Jyotiba Phule Rohilkhand University
Established in 1975, Mahatma Jyotiba Phule Rohilkhand University is a 43-year-old public university in Bareilly, Uttar Pradesh. In 1985, when four teaching Departments were set up in the campus, the status of the university was upgraded to an affiliating-cum-residential university. The university has instrumented an all-round development plan in which they modified the status of the university by establishing new faculties of Engineering and Technology, Applied Sciences, Allied Sciences, and Education etc. MJP Rohilkhand University is an ideal university for candidates seeking career in any of the below-mentioned fields.
Faculties That Comes Under The University Are As Follows:
Arts
Commerce
Engineering & Technology
Sciences
Dental Sciences
Advanced Social Sciences
Applied Science
Education & Allied Sciences
Education
Agriculture
Management
Law
Highlights of Mahatma Jyotibha Phule Rohilkhand University, Bareilly
Establishment: 1975
State: Uttar Pradesh
Affiliation: University Grants Commission (UGC). National Assessment and Accreditation Council (NAAC), and Bar Council of India (BCI)
Campus Area: 206
Type: Public University
Admission Application Mode: Online (UG/ PG Courses)
Reservation: Yes
If you are planning to take admission to M.J.P. Rohilkhand University, you will need to have information about the courses offered and fee structure. Below we have provided the information about the courses offered by the universities along with the fess applicable for each course.
LIST OF COURSES OFFERED IN THE UNIVERSITY CAMPUS
COURSES

SUBJECTS

MA

Applied & Regional Economics
Ancient History & Culture
Applied English
Applied & Clinical Psychology
Applied Philosophy

M.PHIL

Applied And Regional Economics
Ancient History And Culture

BTECH

Chemical Engineering
Computer Science And Information Technology
Electrical Engineering
Electronics & Communication Engg
Electronics & Instrumentation Engg
Mechanical Engineering

MSc

Applied Physics
Applied Chemistry
Applied Mathematics
Animal Science (Zoology)
Plant Science (Botany)

Professional PG Courses

M.Pharm (Pharmacology)
M.Pharm (Pharmaceutics)
Applied M.Ed
M.B.A. (General)
M.B.A. (Marketing)
M.B.A. (Part-Time)
M.C.A.
L.L.M
M.S.W.
M.R.D.M (Master Of Rural Development & Management)

UG Courses

B.Ed. (Specialisation In Education Computing )
B.Ed. (Specialisation In Vocational Education )
B.Ed. (Specialisation In Special Education )
B.H.M.C.T.
B. Pharma

PG Diploma

Advance P.G.D.C.A
Mass Communication & Electronic Journalism
Yoga
P.G. Diploma In Women Empowerment And Development
P.G. Diploma In Entrepreneurship Development
Scroll left or right to view full table
For information on courses for Affiliated Colleges, refer to the link - http://www.mjpru.ac.in/executive_council.html.
FEE STRUCTURE FOR COURSES IN THE UNIVERSITY CAMPUS 2019 Session
To get the information on the fee for your selected course, you can refer to the link http://www.mjpru.ac.in/pdf/FeeStructure.pdf. Here you will find detailed information about the fee to be paid for your particular courses.
ADMISSION PROCESS FOR TAKING ADMISSION TO VARIOUS COURSES IN MJP ROHILKHAND UNIVERSITY
The process of taking admission to various courses at MJP Rohilkhand University is basically simple. If you are looking to take admission to any of the below-mentioned courses, you will need to apply online through the official website of the university.
B.Sc Nursing
M.Phil Economics
M.Phil History
B.EL.Ed.
B.P.Ed.
LLM
M.Sc.
M.Ed.
Other Details
M.J.P. ROHILKHAND UNIVERSITY CONTACT -
Shri Ashok Kumar Arvind (Registrar)
Shri Mahesh Kumar (Controller of Exam)
Shri V.K. Maurya (Dy. Registrar)
CAMPUS: 7 Km from the Bareilly railway station
Pilibhit Bye pass road Bareilly 243006, (U.P.) India.
Phones: 0581-2520487
Telefax: 0581-2524232
Help-Line: 0581-2520801
Email: [email protected]