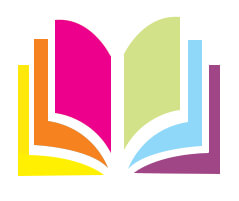 Institute of Integrated Learning Management
As per the recently concluded survey undertaken to assess the position of country's best engineering colleges, IILM Academy of Higher Learning, College of Engineering and Technology ranked among the top engineering colleges in India, 5th rank for its outstanding 'placements' and 4th rank for 'top faculty'.
Revisiting the background, the IILM (the Institute of Integrated Learning Management) has begun its odyssey in the year 1993 under the patronage of the Ram Krishan & Sons Charitable Trust. The intention was crystal clear as to equip young minds with the state-of-the-art technical and managerial skills. Successful in the initial years, IILM extended the series and set up IILM Academy of Higher Learning, College of Engineering and technology in 2001. With an aim to impart high-quality technical education in various branches of Engineering and Technology, IILM ceaselessly focuses on the growth and development of its students through various value-added programmes.
Not only has IILM attracted students from various corners of the world, but also it has piqued the interest of many leading global brands through innovations and research. It has the vision to spearhead the latest R&D technologies in the coming years.
Vision:
"To emerge as a leader in value-based responsible and responsive Engineering & Management education coupled with entrepreneurship focused industrial research."
In the words of Sr. Director, Ajay Pratap Singh, "The IILM Vision focuses on the students. The student is at the centre of all our endeavours. IILMS is oriented & is being regularly geared up to provide such platform to the students so that they not only meet the expectations but exceed the expectations of the industry. Various skilling short-term courses are in the pipeline which is the burning needs of the industry today. These courses will help to establish your acceptance in the industry. We are committed to providing excellent leaders to the industry. For which appropriate courses beyond the university syllabus are being introduced."
Why Institute of Integrated Learning Management (IILM)?
The responsibility of IILM is just not confined to deliver good education and generate scholars. It has got several features into its cap. For students looking for the best institute for a bright career, here are some valid points why IILM should be considered in the first place.
Ecological Balanced Green Campus
Technology Hot-spot, Centrally Located
IILM-CET Innovation Centre
Certified Faculties
Modern Laboratories
Outstanding Placements & Best Internships
More than 9000+ Well Placed Alumni
On-campus Comfortable Residences
Safe and Secure Campus
Selecting IILM-CET would only bring life-changing experiences.
To make the admission process easy and hassle-free, the college invites online applications from interested and eligible candidates. Students need to visit the official website of IILM-CET i.e. http://iilmcet.ac.in and choose their preferred course. They can go ahead with the application form by filling the required fields - provide details like Name, DOB, Address, Email Address and Phone Number. Mention your qualification as well. Tick the "I Agree" button before clicking the "Submit" button.
Before getting yourself registered for the course, make sure you meet the eligibility criteria.
Eligibility Criteria:
B.Tech/B.Tech Biotechnology:
The minimum educational qualification of the candidate should be 10+2 or equivalent level examination from any recognised University or Board
He must have scored a minimum 50% marks. If he belongs to SC/ST/Reserve category, 45% marks would work. No grace mark will be considered.
M.Tech Biotechnology/Computer Science:
The applicant needs to produce B.Tech/B.E certificate with 50% marks in aggregate. For SC/ST/Reserve category candidates, it is 45% marks.
MBA:
He must hold a 3-year Bachelor's Degree with at least 50% marks in aggregate without any grace marks (from any recognised university). For SC/ST/Reserve category candidates, it is 45% marks.
MAM:
The minimum academic requirement needed for MAM programme is 10+2 or equivalent exam from any recognised board or university.
The concerned applicant must score 50% marks (SC/ST candidates can show 45% marks) in the subject combination (one optional and two compulsory) taken together.
He should not have passed with grace marks.
Lateral Entry to B.Tech/B.Tech Biotechnology:
For lateral entry to B.Tech/B.Tech Biotechnology, students must qualify the exam with minimum marks in aggregate. General candidates are required to obtain 50% marks with no grace marks, while 45% for SC/ST/Reserve candidates would work.
Other Details
IILM College of Engineering & Technology
Plot No.18, Knowledge Park - II,
Greater Noida - 201306
Tel: 0120 - 2977516, 0120 - 2977517
M: 08860427537 / 09873107945 / 07835006077