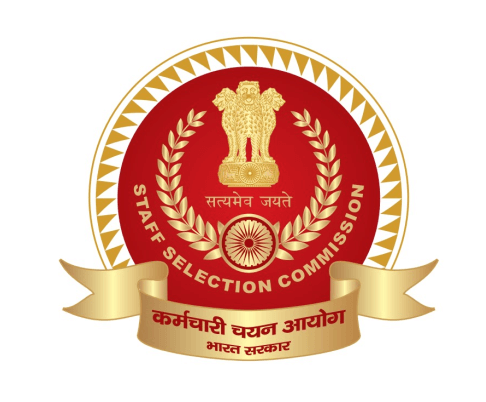 How To Prepare For SSC JE Exam – View SSC JE Preparation Tips
Candidates who are not well-aware with the news, that Staff Selection Commission has postponed SSC JE 2019 exam, due to the on-going crisis of coronavirus and implemented lockdown. The new dates of the Junior Engineer recruitment exam will be out probably in the third week of July 2020. Till then candidates have enough time to complete their preparation strategy on time. As we all know, SSC JE exam is a national-level exam conducted under the umbrella of the Staff Selection Commission for the recruitment of Junior Engineer (Civil, Mechanical, Electrical, and Quantity Surveying & Contracts) for several departments/ ministries under the Government of India.
In this article, we will discuss the proven strategy & preparation tips for SSC JE 2019-20 exam that will help you to do well in the both SSC JE Prelims and SSC JE Main. Keep reading this article.
SSC JE Preparation Tips 2020 – Implement All of Them
If you are a young engineer in Mechanical, Electrical, and Civil branch and aspire to work under Government of India, then trust me SSC JE is a full-time opportunity to secure your job. Students preparing for SSC JE exam can check these basic preparation tips, offered by many professionals–
Before beginning the preparation, make sure to read the latest syllabus exhaustively.
Besides categorizing the weak and strong areas in the syllabus, you should also make your study strategy to divide your topics.
It would be good for you to start your preparation 8 to 9 months prior, so you get ample of room for revision.
Go familiar with the exam pattern and guidelines before picking up your tools of preparation. Also, make sure to set a timetable for study and divide it equally between each subject.
These are the basic strategy and preparation model that students need to follow but are this enough to score good marks in SSC Junior Engineering Recruitment exam. In case you are an enthusiast towards your goal and seek the right style of SSC JE preparation tips, then we will surely help you to achieve great marks in the national-level entrance test.
#1 Go Through the Comprehensive Syllabus
It is imperative for you to fully aware with the SSC JE Syllabus and its exam pattern strategy. SSC JE is a three-stage exam, the first stage is CBT (Paper-I) in which you need to qualify objective type questions. The second stage is descriptive paper (Paper-II) in which you will need to attend written exam paper and the final one is a Document Verification round. Once you understood the complete guide of exam pattern and syllabus, you definitely require dividing the topic into a small bunch of topics and preparing them vigorously.
#2 Organize a Full-Proof Study Schedule
Once you divide the topics, make sure to build a working schedule, which is prominent and suits your requirements. Making a pragmatic and smart-study schedule helps you to move towards building a strong strategy to crack SSC JE recruitment exam. Aspirants should build a working schedule of the exam in which they must concentrate on finishing the syllabus in the targeting time. Create your study schedule in such a manner, so you can stick to the schedule for a long period of time.
#3 Practice Your Basics
Now, it's time to boost your morale and start preparing with the topics, which are your strength. But always make sure to practice and analyze your basics and if you found any loop-hole in this basic part then make sure to clear your favourite subject theory part first. Many leading coaching institutes, proffers free coaching study material online for understanding theory and solving problems.
#4 Analyse Chapter-Wise Weightage for Good Marks
SSC JE held in three major exam subjects – General Intelligence, General Awareness, and General Engineering. The chapter-wise weightage of the SSC Junior Engineering particular subject is calculating on the basis of the analysis of previous year question papers and released mock tests. The chapter-wise weightage of SSC JE examination also allows aspirants to identify the importance of a topic and the number of marks it is likely to get in the examination room.
#5 Grab Best Books for SSC JE
Another great preparation tip for SSC JE 2020 is to grab the best possible books to crack this national-level exam. Although, a majority of the section says that NCERT books are the most powerful and impactful ones when it comes to preparations for any entrance exam. However, other relevant resources such as Newspapers, 10 year guide, online SSC JE mock tests will also enhance your skill and help you to complete the entire syllabus.
Check out the best books for SSC JE 2019-20 Exam:
Subjects

Best Books

SSC JE General Intelligence (Reasoning)

A Modern Approach to Verbal and Non-Verbal Reasoning – RS Agrawal

SSC JE General Awareness

Newspapers and Daily News

Lucent General Knowledge

Manorama Yearbook

SSC JE General Engineering

Part A- Civil/ Structural Engineering

SSC JE Civil and Structural Engineering Recruitment Exam Guide By Disha Prakashan

SSC JE Civil and Structural Engineering Exam Practice Word Book by Kiran Publication.

SSC CPWD – MES JE Examination Civil Engineering by GK Publication.

Part B – Electrical Engineering

SSC JE (Cpwd/Cwc/Mes) Electrical Engineering 15 Practice by GK Publication.

Kiran SSC JE Exam Electrical Guide -Cum-practice workbook by Kiran Prakashsn.

Juniors Engineers Electrical Examination Guide: Electrical Engineering by Ramesh Publishing

Part C – Mechanical Engineering

SSC CWC / MES 2015 Mechanical Engineering (Junior Engineering Recruitment Exam) by GK Publication.

SSC Junoir Engineer Mechanical Exam Guide - Ramesh Publication.

Kiran's SSC JE self-study Guide cum Practice Book.
Scroll left or right to view full table
Follow these tips to make an imperative time-table for your SSC JE Preparations. Also, make sure you take time to time breaks between the study sessions.
All the Best!