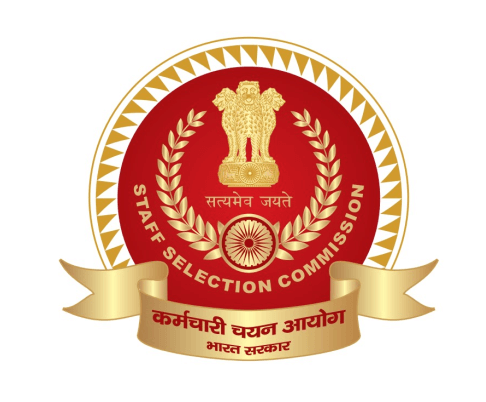 How to Prepare for SSC Junior Engineering (JE) Mechanical Exam?
The SSC JE 2019-20 exam (Paper-1) scheduled in March 2020 has been postponed by the Staff Selection Commission amidst the Coronavirus outbreak. The new exam dates are yet to be announced. Candidates can utilize this time to enhance their exam preparation. So, we are covering the tips to improve your SSC JE preparation. Also, check out some useful tips on how to prepare for the SSC JE Mechanical exam.
SSC JE Mechanical Engineering Pattern
Questions from the mechanical engineering topics are asked in the SSC JE exam in both Paper-1 and Paper-2. Here is the pattern:
| | | | |
| --- | --- | --- | --- |
| Paper | Subject | Number of Questions/ Maximum Marks | Type of Questions |
| Paper-1 | General Engineering (Mechanical) | 100 | Objective / Multiple Choice Questions (MCQs) |
| Paper-2 | General Engineering (Mechanical) | 300 marks | Descriptive |
Scroll left or right to view full table
Both the papers are of 2 hours duration. Candidates are required to select their branch as per their Engineering degree.
Tips for Enhancing SSC JE Preparation During Lockdown
The SSC JE (Paper-1) was scheduled to be held from 30th March to 2nd April 2020. So, candidates must have finished their preparation. However, now as the exam has been postponed, candidates got extra time for enhancing their preparation. Here are some tips:
If you have left any difficult topic from the syllabus, catch up on it now. Also, you can get more grip on the weak sections.
Keep revising the syllabus. Don't lose touch with your studies. You can even make a study plan and follow it regularly.
Keep practising last years' questions papers.
Appear for Mock tests and analyse your performance.
Keep an eye on the official website for any updates.
How to Prepare for SSC JE Mechanical Exam?
Remember the following key points while preparing the Mechanical Engineering section for the SSC JE exam:
Make notes of all the formulae and revise them.
Some numerical problems will require reading charts, tables, and graphs. Make sure you know the right technique of doing so. Practice it.
Thermal Engineering and Fluid Mechanics get maximum weightage. Understand these concepts clearly and practice as many questions as you can.
Here are the topics and the number of questions asked from them. Take note and prepare accordingly:
| | |
| --- | --- |
| Topics | Number of Questions |
| Fluid Mechanics | 17 to 20 |
| Production engineering | 13 to 15 |
| Theory of Machines and Machine Design | 10 to 11 |
| Thermal Engineering | 24 to 28 |
| Engineering Mechanics and Strength of Materials | 15 to 17 |
Scroll left or right to view full table
Along with these topics, candidates must also prepare other topics. Do not ignore any topic.
Practising previous years' question papers is a good way of analysing the frequently asked topics in the exam.
Useful Tips to Crack the SSC JE (Mechanical) Exam
The above tips are to be considered while preparing for the subject paper, here are more tips to prepare for the complete exam:
Know the Syllabus and Pattern: The first thing to do while starting the preparation for the exam is to get familiar with the exam pattern and syllabus. Refer to the official notification for syllabus and exam pattern.
Make a Time-Table: Make a time-table and allot time for each subject. Prepare a time-table which you can follow daily. Include breaks in-between the study sessions.
Short-Notes: Make notes while studying the topics. The notes come handy during the revision. You can go through these notes when any doubt arises in any topic. These short notes are also handy during the last-minute preparation.
Practice Previous Years' Question Papers: Practicing previous years questions papers is one of the common recommendations you will get from previous years' qualifiers. Practice as many papers as you can. Practising the previous years' papers will help you in understanding the pattern, identifying the important topics, etc. We suggest solving the papers until you get all the answers correct.
Appear for Mock Tests: SSC JE Mock tests are available online. You can sign-up for such tests and appear for as many tests as you can. Mock tests are similar to the exam. Thus, they give an idea of time-management to the students. Scores are also awarded in the mock tests. So, candidates can identify their strong and weak sections.
Consider the Negative Marking: Negative marking makes the exam tricky. There is negative marking in Paper-1 of the SSC JE exam. So, keep in mind the negative marking scheme. Do not make any guesses while answering the paper. Answer only those questions about which you are sure.
Best Book for SSC JE (Mechanical)
Candidates can prepare for the Mechanical syllabus through their course books. Also, they can refer to some preparation books as under:
Along with the subject paper, candidates are also required to prepare for General Intelligence and General Awareness. Some of the recommended books are:
For General Knowledge section, it is recommended to read the newspaper daily. Candidates must focus on last 6 months currents affairs. Also, read static GK from any General Knowledge book.
We suggest you utilize this additional time and prepare for the SSC JE exam better. Increase your chances of qualifying the exam. Stay positive and keep calm. Don't lose your focus for the exam.