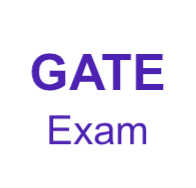 GATE Online Application Processing System (GOAPS) – In Detail
Graduate Aptitude Test in Engineering (GATE) is conducted for those seeking admission to masters and doctoral programmes in Engineering/Architecture/Technology offered by institutions supported by the Human Resource Ministry and other government agencies. Another reason for the popularity of the exam is that it is considered by many PSUs (Public Sector Undertakings) for their recruitment process.
It is a Computer Based Test (CBT) which assesses the candidates' knowledge in various undergraduate subjects (Engineering/Architecture/Technology) and post-graduate subjects in Science. The score of the examination remains valid for three years from the date of result announcement. For the year 2018, the entrance examination was conducted in total 23 subjects on 3rd, 4th, 10th and 11th February in two sessions. A candidate has to select only ONE subject (paper) for the GATE exam.
The GATE exam is jointly conducted by the Indian Institute of Science (IISc) Bangalore and seven zonal Indian Institutes of Technology (IITs) located at Delhi, Bombay, Guwahati, Kharagpur, Kanpur, Madras and Roorkee. It is conducted on behalf of the National Coordination Board (NCB)-GATE under Department of Higher Education, Ministry of Human Resource Development, Government of India. The application forms are invited through a web portal, GOAPS, which remains the common platform for interaction between the students and the GATE conducting authority. Read the complete article to get familiar with GOAPS.
What is GOAPS?
GOAPS is the acronym for GATE Online Application Processing System. It is an online interface which is provided for GATE applicants to interact with the GATE office. It can be accessed through web address http://appsgate.iitg.ac.in/. Please note that this web address changes every year as the exam conducting authority changes.
GOAPS Uses
GOAPS facilitates the following activities to the applicants:
Online application for GATE exam
Uploading scanned images of signature, photograph, thumb impression and other important documents (qualification certificates, category certificate etc.)
Application fee payment through net-banking, debit card, credit card or e-challan.
Checking the status of the application: received, under scrutiny, accepted, defect status, status after correction, and rejected with valid reasons.
Download admit card
Raising challenge against the answer key.
Viewing your responses, answer key, and GATE scorecard.
Contacting the zonal GATE office regarding any query or issue.
Thus, GOAPS serves as an interactive portal throughout the GATE examination. Candidates are advised to keep their GOAPS login id and password safe and confidential.
Pre-Requisites for Application Form filling through GOAPS
Keep following information/documents ready before heading with the application process. Doing so will make the process easy and fast.
Personal information (name, date of birth, working mobile number, parents' name, etc.) Candidate's name should be exactly same as in the qualifying degree certificate. Please note that the GATE score card will be issued according to the name entered in the application form
Address for communication (also provide the PIN code)
Details of eligibility degree.
Name of the institute (with PIN code) from where the qualifying course has been completed.
GATE subject
Choice of GATE examination cities
Scanned images of candidate's photograph and signature meeting with the required specifications
Scanned image of eligibility certificate (degree or provisional degree certificate) in pdf format
Scanned image of Category certificate in pdf format (if applicable)
Scanned image of PwD certificate in pdf format (if applicable)
Scanned image of the Dyslexic certificate in pdf format (if applicable)
Valid Identity proof (carry the same ID in original to the examination hall) such as Aadhaar card, passport, voter ID, PAN card, driving license, etc.
Net-banking, debit card or credit card details for fee payment
GATE Application Form Filling Process through GOAPS
GATE aspirants are advised to apply for the entrance examination only through the GOAPS portal. It can be accessed through the official website of the exam conducting institute or directly through the URL: http://appsgate.iitg.ac.in/
As mentioned earlier, this URL changes every year with the change in exam conducting authority. So, visit the official website of the exam conducting institute and get the official web address of GOAPS from there.
Candidates should avoid applying for the GATE exam through any source other than official. If you have asked somebody to do registration on your behalf, make sure the details submitted are absolutely accurate.
Here is how a candidate can apply for the GATE examination through GOAPS portal.
GOAPS Registration: By entering basic details such as name (as per the qualifying degree), mobile number, a valid e-mail id, and a password; candidate can do registration for GATE. Once the registration is successful, a GOAPS enrollment ID is generated which is also mailed to candidate's email id. This ID along with the password selected by the candidate is used for accessing candidate's profile on GOAPS.
Application Process
Once the registration process is complete and the ID is generated, candidates can log in to the GOAPS portal anytime before the last date of registration to complete the application process. Complete the form, upload the documents and make payment for the successful application. GOAPS allows saving the partially filled form and then resuming the process by logging in again. It is self-explanatory with a user-friendly interface.
Forgot GOAPS Enrollment ID or Password?
In case you forget your GOAPS enrollment ID or password, you can retrieve them through the GOAPS portal:
Go to the GOAPS portal
Click on the "Forgot enrollment ID or Password?" button.
Read the options and select accordingly.

If you don't have OTP; click on 'Request for an OTP'. Provide your registered mobile number and enrollment ID/email address. Then, click on 'Reset Password' to get a new password.
If you have OTP; click on 'Already have an OTP?' link. Enter enrollment ID/Email address, OTP and new password. Click on 'Save New Password' to reset the password.
GOAPS is well designed for applicant's convenience. It serves as a single platform for all interactions between the applicant and GATE conducting authority. To ensure that you don't have any issue with your GOAPS profile, keep your log-in credentials secure. Also, provide an accessible email id and working mobile number for easy recovery of your password (in case you forget it.)
---