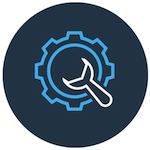 Direct Admission in B.Tech 2022 (Engineering Colleges) through Management Quota
Engineering is a lot more than a field of study; it is part of our life. It is the most sought-after career option after completing the 10+2 level of education. It has been observed that many students fail to clear the qualifying entrance exam; consequently, failing to grab a seat in their preferred engineering colleges. However, they can, too, get direct admission in B.Tech course. In this article, we have compiled all the possibilities that an engineering aspirant can make the most of. The popular disciplines of engineering for B.Tech./ B.E. courses are:
Computer Science & Engineering
Information Technology
Civil Engineering
Mechanical Engineering
Electrical Engineering
Electronics & Communication Engineering
Petroleum Engineering
Besides these disciplines; Aeronautical, Biotechnology, Petroleum, and Automobile engineering are gaining popularity among the students.
Admission to engineering programmes in India is done through the entrance examinations such as JEE Main, JEE Advanced, and state-level entrance exams such as KEAM, COMEDK. Some institutes also conduct their own entrance examinations such as VIT and BITS. All the government colleges offer B.Tech admission only on the basis of the merit list prepared for the entrance exam.
However, some colleges/institutions also provide direct admission into an engineering course. These are mostly private colleges as they are provided with an option to keep some seats under the management quota. We will discuss such colleges, the procedure for direct admission, the fee under the direct admission scheme and much more in the article ahead. So, read on for complete information.
Usually, direct B.Tech admission is the process where candidates are not required to participate in any entrance exam or no need to participate in the centralized counselling process. The direct engineering admission registrations 2022 are open for eligible students who are enthusiast enough to take admission in the B.Tech courses.
Since the inclination towards Direct B.Tech Admission (Direct Engineering admission) has been increased substantially, there are several Top Engineering Colleges in India that offers direct admission facility to the students holding at least 45% marks in their boards. In many states, there is an entrance exam for B.Tech admission, and some states conduct a centralized counselling process for the same. On the other hand, deemed universities conduct their own entrance exam for B.Tech admission.
Candidates aspiring to join B. Tech may or may not apply for the entrance exam, as direct admission can be possible without these requirements.
What is Direct Admission?
Direct admission means admission without taking any entrance examinations. It is also known as an admission under the management quota. The management reserves some seats for direct admission which are known as Management quota seats. 25% of the total engineering seats in any particular college are under the management quota. Direct admission is generally done in private colleges/institutions.
Who can go for Direct Admission?
Candidates who can consider for direct admission in B.Tech 2022 programmes include:
Those who haven't received good marks in the Engineering entrance examination 2022.
Those who do not wish to take a year's gap for pursuing the course.
Those who haven't appeared for the entrance examination or who don't want to appear in any such examinations.
Direct B.Tech Admission Procedure
Candidates are required to do some research for direct admission in B.Tech 2022 courses. They need to shortlist some good colleges and inquire about their management quota admission process. Candidates are required to fill out the application form and submit it along with all the required documents at the administration office/admission cell of the particular institute before the last date.
The admission is provided on a first-come-first-serve basis. However, some instituted also consider the marks in class 12th board examination. The candidates are also required to pay the donation fee at the time of admission. Let's move on to the next section for knowing about the fee details.
Fee under Management Quota
For securing a management quota seat, the candidate has to pay a fee other than the course fee. This fee is known as the 'donation fee'. The donation fee is the additional fee that a candidate has to pay for direct admission. This means such candidates have to pay a donation fee plus a college fee. Thus,
Fee under Management Quota = Donation Fee + Course Fee
Scroll left or right to view full table
The donation fee is to be paid at once in a lump sum. The fee is not accepted in instalments. However, some colleges might provide a time of one month for depositing the full fee amount. This fee is paid only once during the complete duration of the course. The might get revised every year at the discretion of the management.
Frequently Asked Questions
Here are some of the FAQs which will clarify your doubts related to the direct admission process.
Q. 1: Is the admission under the management quota legal?
Yes, it is legal. However, candidates must check if the college is recognised under a genuine authority.
Q. 2: Does the candidate need to meet the eligibility criteria?
Yes, the candidates must meet the minimum eligibility criteria for admission to B.Tech. courses under management quota. The minimum eligibility required for B.Tech. admission is a minimum of 60% marks in a 10+2 level examination. The minimum pass percentage might vary among institutes.
Q. 3: Is an Education loan available for Direct Admission?
Yes, an education loan is available for direct admission. However, students can take a loan only for the course fee. For the donation amount, they can consider taking a personal loan.
Q. 4: Will there be any effect on my result and placement if I take admission through the management quota?
No, there will be no effect on your result and placement under management quota admission. The result will depend upon your hard work and the placement will depend upon the academic score and performance in the interview.
Q. 5: Are there any consultants for Direct Admission?
Yes, there are various consultants who claim to offer direct admission to various colleges. Thus, students have to remain aware of the fake consultancy. We advise visiting the college personally for inquiry related to admission or contact at the numbers provided on the official websites of the colleges.
Scroll left or right to view full table
---
List of Top Colleges Providing Engineering Admission Under Management Quota
Some of the top colleges in India that offer admission to B.Tech. programmes under the management quota are:
SRM Institute of Science and Technology, Chennai (Sri Ramaswamy Memorial Institute of Science and Technology) formerly known as SRM University
Vellore Institute of Technology (VIT), Vellore
Bharati Vidyapeeth College of Engineering
Ramaiah Institute of Technology, Bengaluru, Karnataka
PES University, Bengaluru, Karnataka
Dayananda Sagar College of Engineering, Bengaluru
M.S. Engineering College, Karnataka
Manipal University, Udupi, Karnataka
Dronacharya College of Engineering, Gurugram
ITM University (Institute of Technology and Management), Gurugram
Ansal University, Gurugram
KIIT World, Gurugram
GITM, Gurugram
Hindu College of Engineering, Sonepat
RV (Rashtriya Vidyalaya) College of Engineering, New Delhi
Maharaja Agrasen Institute of Technology, Rohini, Delhi
CPJ Institute of Management and Technology, Delhi
Indraprastha Institute of Information Technology, Delhi
Guru Tegh Bahadur Institute of Technology, Delhi
HRM Institute of Technology & Management, Delhi
Vishveshwarya Institute of Technology, Noida
IEC College of Engineering and Technology, Greater Noida
Noida Institute of Engineering and Technology, Greater Noida
Skyline Institute of Engineering & Technology, Greater Noida
Noida Institute of Engineering and Technology, Greater Noida
You can also check out the state-wise list of private colleges for direct admission to B.Tech.
Important Documents for Direct Engineering Admission 2022
Those candidates who are allowed after screening through the online or offline counselling process for Direct Engineering Admission 2022 for the first year / B.Tech lateral admission need to bring the following documents and report at the admission center to complete the admission process.
10th Certificate
12th Certificate
Diploma Certificate (for B.Tech Lateral Entry)
Caste Certificate (only for those who belongs to SC/ST/OBC/PWD and others)
5 Passport Size Photographs
CutOff in Entrance Exam (if any)
Scholarships Available For Engineering Courses in India
For those who are willing to pursue an engineering course in India, you can even apply for premium scholarships for engineering students. In order to support meritorious students, these scholarships have been designed.
Every year, a majority of students appear for the major engineering exams including JEE Main, BITSAT, VITEEE, and others to secure admissions in the best engineering courses. While doing that getting engineering scholarships in India from the premium colleges and universities are like cheery on the cake. The only eligibility is the student must be passed their 10+2 exam and fulfil the family income eligibility. The leading scholarships for engineering students in India are:
Post Matric Scholarships Scheme for Minorities
Central Sector Scheme of Scholarship for College & University Students Central Sector Scheme
Alternative - Direct Admission in B.Tech without Donation Fee
If you want to take admission in B.Tech courses without paying any donation fee, you just have to appear for JEE Main exam. Even if you don't qualify for the JEE Main cut-off, you will receive a rank. On the basis of that rank, you can participate in the private colleges counselling process for admission in the B.Tech courses.
The counselling is conducted by the Central Seat Allocation Board (CSAB). Thus, candidates can visit the official website of the board at csab.nic.in to participate in the counselling process. The candidates are just required to pay the counselling registration fee and course fee. This way, you can save one year gap from your academics.
We hope that the above information on admission into engineering courses through the management quota will be useful for all of you who are not able to qualify for JEE or who haven't taken the exam. We would again warn you to not fall for the frauds who ask for money and guarantee your admission to top colleges. Admission through management quota or CSAB opens a second chance to focus on your career. What is done is done but from now onwards for the four years of engineering course, you must focus on studies for a bright career.