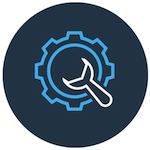 How to Get Admission in Engineering College without Entrance Exam Score?
Engineering is the most popular course among Science stream students after class 12th. The admission to B.Tech or B.E. courses is offered on the basis of Joint Entrance Examination Main or Advanced scores and 10+2 percentage. Another alternative is state-entrance examinations such as MHT-CET, KCET, KEAM or institute-level examinations such as VITEEE, BITSAT, etc.. However, not all the candidates are able to get through the JEE Main examination or UPSEE entrance exam or other state-level entrance examination.
Direct Admission in Engineering Courses
So, for candidates who are not able to secure an engineering seat through JEE Main, there is another option - direct admission or admission through management quota. Many colleges offer direct admission on the basis of the class 12th score.
What is the Management Quota?
The management quota is also known as an institutional quota. For getting admission through management quota, candidates need to pay a donation fee also known as development fee in addition to the course fee. This fee is paid directly to the college. The donation fee may vary among different colleges as well as different branches of engineering.
Eligibility for Direct Admission
To be eligible for direct admission in B.Tech. courses, candidates must have secured minimum 45% marks in Physics, Chemistry, and Mathematics individually. Different institutes have different benchmarks for the minimum percentage in class 12th. It can vary from 40% to 60%.
Procedure for Direct Admission
Interested students can directly talk to the college trust/administration for direct admission through management quota. The admission is granted on the first-come-first-serve basis and begins after the class 12th result is released. Some college also consider the merit of the candidates for admission. The admission procedure generally involves purchasing of the prospectus, completing the application form and submitting it along with the required documents (mark sheets of class 10th and 12th, migration certificate, character certificate, some passport size photographs, category certificate (if applicable), etc), and payment of the fee.
Fee Structure for Direct Admission
The fee for management quota seats is decided by the college trust. The fee is reviewed yearly and changes are made if required. All candidates who wish to get admission under management quota are required to pay the same amount of fee. Once all the admission formalities are complete, candidates can start the course.
The total expenses of pursuing an engineering degree from a good college under the management quota by paying donation fee might go up to 15 to 20 lakhs for the complete course. Students are advised to consider their budget while selecting the engineering college. The donation fee is to be paid in lump-sum, no provision for instalment is provided. Generally, a month's time can be given to clear the donation fee dues. Check out the college prospectus for college and hostel fee details.
If you are sure about getting a good job at the end of the course and are ready to dedicate 4 years in studies, you can go for an education loan to cover your college and hostel fees. For the donation fee, you will need to take a personal loan. So, do check out the education loan option while you search for the colleges.
Number of Seats under Management Quota
The number of seats in management quota is 25% of the total seats in the college for engineering courses.
Popular Colleges for Direct B.Tech Admission
Here, we are listing some of the popular colleges in various cities which accepts direct admission in B.Tech. courses. We have covered some popular destinations for studies; however, you can check the list of private colleges in your city for direct admission. Make sure the college is recognised with a reputed body. Let's check out the lists:
Direct Admission in Engineering Courses, Delhi/NCR
Maharaja Surajmal Institute of Technology, New Delhi
Sharda University, Greater Noida
ITM University, Gurgaon
Amity School of Engineering Technology, Noida
Maharaja Agrasen Institute of Technology, New Delhi
Galgotias College of Engineering & Technology (GCET), Greater Noida
Krishna Institute of Engineering & Technology, Ghaziabad
CPJ Institute of Management and Technology, Delhi
JIMS Engineering Management Technical Campus, Greater Noida
Babu Banarsi Das Institute of Technology, Ghaziabad
MGM's College of Engineering & Technology, Noida
HMR Institute of Technology and Management, New Delhi
Jaypee Institute of Information Technology, Noida
Greater Noida Institute of Technology
Bhagwan Parshuram Institute of Technology (BPIT), Delhi
CBS Group of Institutions, Jhajjar, Haryana
ABES Engineering College, Ghaziabad
Bhagwati Institute of Technology & Science, Ghaziabad
Raj Kumar Goel Institute of Technology (RKGIT), Ghaziabad
Inderprastha Engineering College, Ghaziabad
Direct Admission in B.Tech. Courses, Uttar Pradesh (UP)
GLA University, Mathura
Integral University, Lucknow
Naraina Vidya Peeth Engineering and Management Institute, Kanpur
Pranveer Singh Institute of Technology, Kanpur
Saroj Institute of Technology and Management, Lucknow
Shobhit Institute of Engineering and Technology, Meerut
Shri Ram Murti Smarak College of Engineering and Technology, Bareilly
United College of Engineering and Research, Allahabad
Direct Admission in Engineering Courses, Punjab
Lovely Professional University, Jalandhar
PEC University of Technology
Dr B R Ambedkar National Institute of Technology
Guru Nanak Dev Engineering College, Ludhiana
Guru Teg Bahadur Khalsa Institute of Engineering and Technology
Chandigarh Group of Colleges
Thapar Institute of Engineering and Technology University
Indo Global College of Management and Technology
Baba Banda Singh Bahadur Engineering College
Bhai Gurdas Institute of Engineering & Technology
Bhutta College of Engineering Technology
Desh Bhagat Institute of Management & Computer Science
Sri Sukhmani Institute of Engineering & Technology
CT Group of Institutions Jalandhar
Rayat Bahra Patiala Campus
Direct Admission in Engineering Courses, Bangalore
BMS Institute of Technology (BIT)
RV College of Engineering (RVCE)
M.S. Ramaiah Institute of Technology (MSRIT)
PES University (PES)
Bangalore Institute of Technology (BIT)
BMS College of Engineering (BMSCE)
PES Institute of Technology (PESIT)
Siddaganga Institute of Technology (SIT)
Sir M. Visvesvaraya Institute of Technology (MVIT)
Dayananda Sagar College of Engineering (DSCE )
Direct Admission in Engineering Courses, Pune
Maharashtra Institute of Technology (MIT)
Vishwakarma Institute of Information Technology
Bharati Vidyapeeth Deemed University College of Engineering
Sinhgad Technical Education Society
Maharashtra Academy of Engineering
DR. D.Y. Patil College of Engineering
G.H. Raisoni College of Engineering and Management
Jayawantrao Sawant College of Engineering
PES Modern College of Engineering
Suman Ramesh Tulsiani Technical Campus - Faculty of Engineering
Direct Admission in Engineering Courses, Mumbai
K.J. SOMAIYA College of Engineering
Jawahar Education Society's Annasaheb Chudaman Patil College of Engineering, Kharghar
Sardar Patel Institute of Technology
MGM's College of Engineering and Technology, Kamothe, Navi Mumbai
Rajiv Gandhi Institute of Technology
Bharati Vidyapeeth College of Engineering, Belpada, Kharghar, Navi Mumbai
Narsee Monjee Institute of Management Studies
St. Francis Institute of Technology, Borivali, Mumbai
Saraswati Education Society, Group of Institutions ( Integrated Campus), Diksal Dist. Raigad
Xavier Institute Of Engineering C/O Xavier Technical Institute, Mahim, Mumbai
Direct Admission in B.Tech. Courses, Chennai
SRM college of engineering (SRM)
SSN College of Engineering
Vellore Institute of Technology (VIT)
Vel Tech Private Deemed University
Madras Institute of Technology
Sathyabama University
Bharat Institute of Higher Education and Research (BIHER)
Loyola college of engineering and technology
Hindustan Institute of Technology & Science
Sri Venkateswara College of Engineering
Students must visit the official websites of the colleges listed above and check for the contact details. You can talk with a representative for direct admission details. You can also visit the college campus in person.
Finding the Best College for Direct Engineering Admission
Finding the best college for direct B.Tech Admission requires a lot of research work. Here are some tips which can make your research work easy:
If someone is already studying or have studied from a private engineering college through management quota, they can help you with the experience and also in getting the admission. If you know such a person, contact him.
Another option is to contact a reputed education consultant. They can help in providing refined information and can also help in getting admission in engineering courses.
If you want to find the college yourself, then start by looking for the top colleges in your preferred cities. Now, shortlist the colleges and compare them on various points, the most common being the course fee and the placement facility. Shortlist at least three colleges so that you don't have to go over the research work again if you don't get through the first college.
When you have shortlisted the colleges, contact the concerned person for formalities required for direct admission.
Visit the college personally if possible. It will give you an idea about the infrastructure and in-campus facilities.
Complete the admission procedure and wait for the result.
Admission at Management quota seats is also done without a donation. You can check out with the respective college.
There is no doubt that direct admission has benefits as the candidates don't have to do rigorous preparation for the competitive exams. Also, being able to secure a seat at a good college will provide an opportunity to improve skills and knowledge and ultimately carve a secure career. However, the truth with getting admission at the management quota seats is that only a few candidates who have good financial support can go for it as the amount of donation fee is to be cleared at once. And, in cases where the college offers admission without donation, you need to have a very high score in 10+2 level examination.
We hope the above details on engineering admission at management quota seats would help you in finding the best college.
All the Best!
---