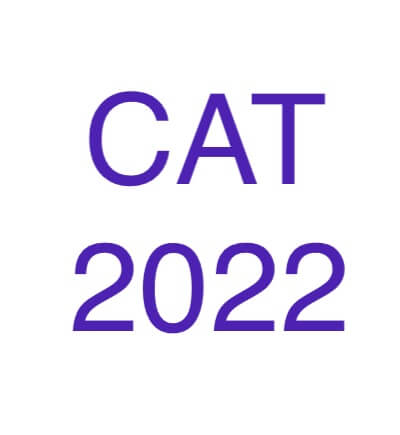 CAT Exam 2017 Section Wise Paper Analysis And Expected Cut-Off: Forenoon Slot
The exam pattern of the morning slot of the CAT exam 2017 was much more like of CAT 2016. The number of questions was same across the sections is exactly same. It was a great relief for the aspirants as the conductor of this year exam IIT Lucknow had not disclosed the number of questions of each section. That's the only resemblance this year's exam has with previous year's exam.
The paper pattern of the CAT 2017:
The Verbal Ability and Reading Comprehension section had 34 questions
The Logical Reasoning and Data Interpretation section had 32 questions.
The Quantitative Ability section had 34 questions.
The experience of students is very smooth. There is no issue reporting during the test except one Delhi center where there was server issue.
Verbal Ability and Reading Comprehension:
There were 24 questions in RC section and 10 in VA
The Reading Comprehension section is apparently easy in regards of subject and language.
There were 3 passages with 6 questions and 2 passages with 3 questions
The multiple choices were a bit tough
The candidates need good reasoning skill to solve this interface –based question
Extreme patience and concentration was needed to choose the right option from the almost similar choices given.
The difficulty level of verbal ability section was moderate.
According to the experts, the expected cut-off of this section may be lower than 2016.
Logical Reasoning and Data Interpretation:
The LRDI was the most difficult among all the sections.
Till the exam, 2016 LRDI part was the most difficult section; but the question paper for CAT 2017 had exceeded it.
It has become almost impossible to identify and separate LR and DI part as most of them were from familiar models.
The experts have predicted that the cut-off may be lower than CAT exam 2016.
Quantitative Ability:
The Quantitative Ability section is the easiest section among the three.
Most of the questions were based on basic arithmetic concept.
This section has the higher level of attempts
This section can be considered as the scoring part of the exam
The expected cutoff will be higher than 2016 CAT exam.