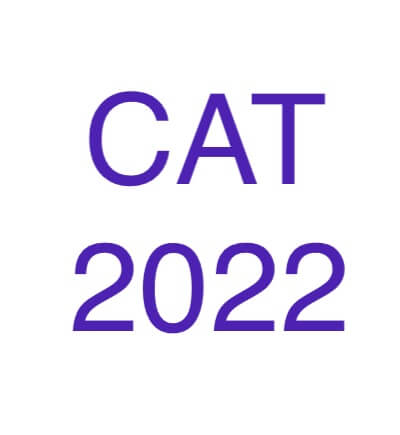 CAT Exam 2022 Section Wise Paper Analysis And Expected Cut-Off: Afternoon Slot
The pattern of the Afternoon slot is quite similar to the Forenoon slot. The question pattern and the number of questions in each section are similar to the last year. There were 34 questions in the RCVA section, 32 in LRDI, and 34 in the QA section. The first and last sections are slightly easier in comparison with the second section. Except for a huge load of aspirants in some centers, the exam was smooth and glitch-free.
Verbal Ability and Reading Comprehension:
The question distribution was as same as the last year.
The Reading Comprehension section was comparatively easier
The students had saved valuable time while solving the RC section
There were two passages with 3 questions and three passages with 6 questions each
In the VA section, the non-MCQ questions were tougher than the regular level of difficulty.
The questions of the VA section required much time for the students to crack
The expected cutoff of this section is expected to be lower than last year.
Logical Reasoning and Data Interpretation:
The LRDI is always the toughest part to crack in the CAT exam. And 2021 did not disappoint them
There were some regular models of questions, along with some tougher ones.
This section is to find out the ability of the students to identify the difficult questions and jump off to the easier ones without wasting time.
Some of the questions were almost 'un-crackable'.
The Cut-off for this section is expected to be slightly lower than the CAT exam 2021.
Quantitative Ability:
It was the easiest part of the exam after the Reading Comprehension section.
There were no 'uncrackable', even difficult questions in this section.
According to some students, it is the easiest section of the CAT exam 2022.
The regular practice was the only thing they needed to answer the part.
The experts predict that the cutoff of the QA section will be higher than the last year.