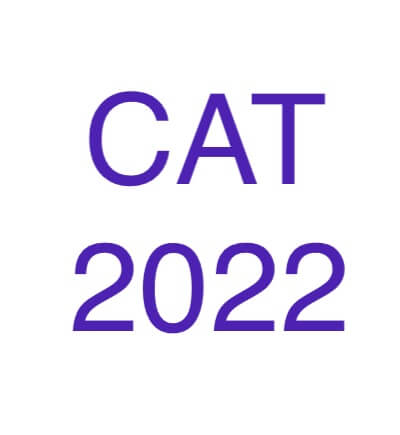 B-School to Refund fees if Students Cancel Before CAT Admission Closing
According to the new rule of the Technical Education Regulator, if the students decide to withdraw before the closing of admission, the B-School has to refund the deposited money for the post graduate diploma in management (PGDM). The institutes can deduct ₹ 1,000 from the fees.
According to the official notification issued by 14th December 2017, the rules take effect immediately. And it is specifically stated that the rule is applicable for the candidates who have qualify one of the six all India entrance examinations like CAT Exam, XAT Exam, CMAT Exam, ATMA Exam, MAT Exam, GMAT Exam and any state government conducted exam.
There are more than 400 institutes that offer PGDM programs under the preview of All India Council for Technical Education or AICTE like XLRI Jamshedpur, SP Jain Institute of Management and Research Mumbai and MDI Gurgaon. A common allegation to most of the institutions is that they refuse to refund the fees – ranging between ₹ 3 lakh to over ₹ 10 lakh after the cancellation of the admission.
As per the notification; "PGDM institutions shall refund fees collected after deducting an amount of ₹1,000 as processing fee and return the certificates to the students withdrawing from the institutions before the last date of admission for whatever reasons, as per the procedure prescribed by AICTE...The last date for withdrawal of admissions for the purpose of refund of fees shall be 30 June every year."
Another important point in the notification is that every institute must specify the charges on their website and the admission brochure. "A number of these institutes charge lakhs of rupees in fees and it used to be difficult for students to shift if they got admission somewhere else as many used to withhold the fee submitted to them. Clear-cut directions have been issued and they will have to comply," according to an undisclosed source of AICTE.
The notification also said that; "In order to properly regulate and enhance the quality of management education imparted in institutions that are offering PGDM, it has been felt that norms and standards regarding academic calendar, admission, AICTE model curriculum and fee refund be spelt out precisely through the regulation."
Another important point of the notification is that the duration of the PGDM program will be no less than 21 months and the academic calendar should maintain the guideline of AICTE. The admission process must take place in between 1st March to 30th June every year.