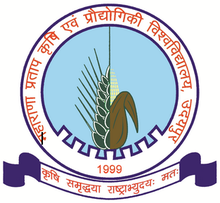 Rajasthan JET 2022 - Exam Date(Out), Eligibility, Syllabus and Counselling
Sri Karan Narendra Agriculture University, Jobner is conducting the Joint Entrance Test (JET) 2022 for admission to undergraduate courses in Agriculture & Allied Sciences. All colleges under the university accept the JET scores for admission to courses mentioned in the 'Courses Covered' sections below. However, candidates must note that the JET score is accepted only in private universities. For more details on the JET 2022 exam related to eligibility, pattern, syllabus, application process, and admission, check out the article below.
Courses Covered
B.Sc. (Hons) Agriculture
B.Sc. (Hons) Horticulture
B.Sc. (Hons) Forestry
B.Sc. (Hons) Community Science/ Home Science
B.Sc. (Hons) Food Nutrition and Dietetics
B.Tech. (Food Technology)
B.Tech. (Dairy Technology)
B.Tech. (Bio-Technology)
B.F.Sc. Fisheries Science
Rajasthan JET 2022 Latest Update
- The Rajasthan JET 2022 exam has been scheduled for 8th May 2022.
- The application process has started on 14th February 2022 (Postponed) and will last till 25th March 2022.
Rajasthan JET 2022 - Highlights
| | |
| --- | --- |
| Exam Name | Rajasthan Joint Entrance Test (Rajasthan JET) |
| Exam Conducting Authority | Sri Karan Narendra Agriculture University, Jobner (Jaipur) |
| Official Website | |
| Exam Level | State-Level |
| Exam Mode | Pen-and-Paper Based (Offline) |
| Exam Frequency | Once a year |
| Application Mode | Online |
Scroll left or right to view full table
Rajasthan JET 2022 Important Dates
Important dates for various events of Rajasthan JET 2022 as per the revised schedule are mentioned below:
| | |
| --- | --- |
| Exam Events | Important Dates |
| Notification release | 11th February 2022 |
| Application submission process starts | 14th February 2022 (Postponed) |
| Last date for application submission | 25th March 2022 |
| Last date for application submission (with late fee ₹ 500/-) | 28th March 2022 |
| Admit card availability | 10 days before the exam |
| JET exam | 8th May 2022 |
| Display of OMR sheet and Answer Key | To be announced |
| Last date for submitting objections | To be announced |
| Result declaration | To be announced |
Scroll left or right to view full table
Rajasthan JET 2022 Pattern & Syllabus
Exam Pattern
The JET exam will be an OMR-based exam where multiple-choice questions will be asked from the following sections:
| | | |
| --- | --- | --- |
| Subjects | Number of Questions | Maximum Marks |
| Agriculture | 40 | 160 |
| Biology | 40 | 160 |
| Chemistry | 40 | 160 |
| Mathematics | 40 | 160 |
| Physics | 40 | 160 |
| TOTAL | 200 | 800 |
Scroll left or right to view full table
Question Paper Language - English and Hindi. In case of discrepancy, the English version will be considered correct.
Negative Marking - Applicable. One mark will be deducted for every incorrect response.
Exam Duration - 2 Hours
NOTE:
For admission in Dairy Technology and Food Technology courses, candidates should attempt only the Physics, Chemistry, and Mathematics sections.
For admission in Agriculture/ Forestry/ Horticulture/ Fisheries/ Food Nutrition and Dietetics/ Community Science, candidates can attempt any three subjects.
Syllabus for Rajasthan JET 2022
Agriculture
Food production and its importance in the economy and nutritional security. History of Indian agriculture, branches, importance and scope. Weather and Climate, Irrigation, Weed, Arid Agriculture, Crop rotation, Soil, Nutrient fertilizer, Irrigation, Water drainage, Introduction to agriculture machinery, Seed Definition, Agricultural Economics, Agronomy, Crop production, Cereal, Pulses, Oilseed, Fodder, Cash crops, Fiber crops, Organic farming Orchard Management, Vegetable Cultivation, Nursery, Ornamental Gardening, Flower Cultivation, Spices, Preservation of Fruits and Vegetables, Flowers and their harvesting, Importance of Livestock in Indian Economy, Animal Breeding, Animal Nutrition, Feed Preservation, Animal Health, General Medicine for Animals and their Utility, Milking Methods, Poultry, Animal Diseases, Dairy Science, Bio-waste management and government.
Biology
Section-I Botany (25 questions)
Taxonomy and classification of plants, Morphology and anatomy of angiosperm plants, Anatomy of flowering plants, Sexual reproduction in flowering plants, the Cell, Cell division, Genetics, Plant Physiology, Ecology and Environment, Environmental Issues, Forest resources, Biodiversity, Economic Botany and Human Welfare, Cereals, Millets, Oil seeds, fruits, spices, medicinal plants, cash crop, pulses, Biotechnology and Its Applications Biotechnology, Principles and processes, Biotechnology and its Application, Plant tissue culture, Essential equipment, Major disease of crop and their control, Diseases of Kharif crops, Diseases of Rabi crops, Diseases of Fruit crops in Rajasthan
Section – II Zoology (15 questions)
Animal Kingdom, Taxonomy and classification of animals, Body organization and animal tissue, External and internal morphology and internal structure of animals, Invertebrates, Vertebrates, Respiration in animals, Reproductive system, Reproduction & development.
Chemistry
Basic concept of chemistry, Structure of atom, Periodic table and periodicity in properties, Chemical bonding and molecular structure, Redox reaction, Chemical equilibrium, Ionic equilibrium, Chemical kinetics, Chemical thermodynamics, Acids and bases, Colloidal state of matter, Metals, s-block elements, d-block elements, Agriculture Chemistry, Soil organic matter and soil microorganism, Ion exchange, Soil reaction, Acidic and saline soil, Essential nutrients of plants, Reaction of different fertilizers in soil & effects on crops, Agrochemicals and environmental pollution, Biochemistry, Organic manures and bio fertilizer, Dairy chemistry, Organic Chemistry, Unsaturated hydrocarbons, Chemistry in action.
Mathematics
Sets, Relations & Functions, Algebra, Principle of Methematical Indcution, Complex Numbers and Quadratic Equations, Linear Inequalities, Permutations and Combinations, Binomial Theorem, Sequence Progression and Series, Logarithm, Matrices, Determinants, Coordinate Geometry, Vectors and Three-Dimensionals Geometry, Calculus, Continuity and Differentiability, Integrals, Mathematical Reasoning, linear Programming, Statistics and Probability, Trigonometric Functions, Inverse Trigonometric Functions.
Physics
Physical World, Kinematics, Motion in Plane, Dynamics, Laws of Motion, Dynamics of Uniform Circular Motion, Work, Energy and Power, System of Particles and Rotational Motion, Gravitation, Properties of Bulk Matter: Mechanical Properties of Solids, Mechanical properties of fluids, Viscosity, Thermal Properties of Matter, Thermodynamics, Behaviour of Perfect Gases and Kinetic Theory of Gases, Mechanical Waves and Ray Optics: Oscillations and Waves, Scattering of Light, Electrostatics, Electrostatics Potential and Capacitance, Current Electricity, Electronics & Communication, Magnetic Effects of Current, Magnetism and Matter, Electromagnetic Induction and Alternating Currents, Electromagnetic Waves, Dual Nature of Matter and Radiation, Atomic & Nuclear Physics.
Rajasthan JET 2022 Eligibility
Candidates are advised to ensure that they meet the eligibility conditions before filling the application form. Different eligibility criteria for JET 2022 are under:
Educational Qualification
Must have passed 10+2 or equivalent level examination from a recognised board in any of the following subject combinations:
Here, A is for Agriculture, B - Biology, C - Chemistry, M - Mathematics, and P - Physics.
For B.Tech. (Food Technology)/ B.Tech. (Dairy Technology)
Must have passed class 12th level exam with Physics, Chemistry, and Mathematics.
For B.Tech. (Bio-Technology)
Must have passed class 12th with PCM or PCB.
Note: Candidates from Commerce and Arts stream are not eligible for the exam.
Minimum Qualifying Marks
Candidates must have secured at least 50% marks in the 10+2 level examination. A relaxation of 5% in the minimum qualifying marks will be given to those belonging to OBC/ SC/ ST/ EWS/ SAP/ MBC category of Rajasthan.
Age Limit
The maximum age limit for the exam is 25 years as on 1st January 2022. In other words, candidates must not be born before 1st January 1996. A secondary exam mark sheet/ certificate will be accepted as proof of Date of Birth.
For conditions on reservation and domicile requirements, read the official notification carefully.
Rajasthan JET 2022 Application Process
Applications for the Rajasthan JET 2022 exam will be accepted only through the online mode. The application process commenced on 14th February 2022 (Postponed). And, candidates were required to fill out the applications till 25th March 2022. The application process is easy to follow. The detailed steps are provided below.
Required Documents
Scanned images of the following documents are required for filling out the application form. Keep them ready beforehand to make the application process quick.
Recent photograph not older than six months with candidate's name and date on which the photograph is taken. The size of the photograph must be 5H x 4W. Paste the photograph on plain white paper and sign below the photograph in a 2H x 4W size area. Scan this page in jpeg/ jpg/ pjpeg/ bmp/ png/ gif/ tif format in 80 pixels per inch resolution. The size of the scanned images must be between 30KB and 50KB.
Caste certificate or Specially Abled Person (SAP) certificate in PDF format (scanned) of size 100KB to 200KB.
Scanned image of class X and XII mark sheet in PDF format of 100KB to 200KB size.
Apart from these scanned images, candidates must have an active mobile number which will be used for all further communications related to the exam.
Steps for Filling Rajasthan JET 2022 Application Form
Go to the official website at http://www.jetauj2022.com/.
Click on the link for application submission. Read the instructions carefully.
Now make application fee payment using your preferred online mode viz. Debit card/ credit card/ internet banking.
After successful fee payment, complete the registration process.
After registration, the registration number and password will be sent to the candidate's registered mobile number. Keep these credentials safe.
Complete the application form with all the required details.
Upload the scanned images of the required documents carefully.
After successful submission of the application form, take a print of the application form for future references. If the 'Print' option is not visible, it means the application form is not submitted successfully.
NOTE: Do not send the hard copy of the filled application form to the exam conducting authority. But, keep the print copy safe for reference.
Application Fee
The application fee is to be deposited only through online mode. The fee amount is non-refundable and non-transferable in any case.
| | |
| --- | --- |
| Categories | Application Fee Amount |
| All categories including applicants from outside Rajasthan | ₹ 2,800 |
| SC/ ST/ SAP (40% and above) of Rajasthan | ₹ 1,400 |
Scroll left or right to view full table
Additional bank charges are to be borne by the candidates.
Rajasthan JET 2022 Other Details
Rajasthan JET 2022 Admit Card
Rajasthan JET 2022 admit card will be released on the official website. Candidates can download the admit card using their login credentials. The Admit Card is a mandatory document for entry to the examination hall. Along with the admit card, candidates must carry the following items to the examination hall:
Original recent photo ID (Aadhar Card/ Driving License/ PAN Card/ ID card of institutions affiliated to a recognised board or university attended for the 2020-21 session)
One passport size photo
A black ballpoint pen will be provided at the center for marking answers.
As per the official notification; "Retain the admit card in the safe condition till the whole admission process is completed."
Prohibited Items
Candidates must not bring the following items to the examination hall:
Text-book or notes
Log tables
Calculators, Cell phones or any other electronic gadget
Watch, Jewellery
Dress Code
Half sleeves T-shirt/ shirt for male candidates
Half sleeves Kurta/ Top for Female candidates
Sandal or sleeper in footwear.
Shoes, socks, wristwatches, or any kind of ornaments will not be allowed inside the examination hall.
Rajasthan JET 2022 Answer Key
The Rajasthan JET OMR sheet and answer key will be released on the official website. Candidates will be provided with the option to raise objections against the answer key. A processing fee of ₹ 500 per question is to be paid for raising the objection. The fee is to be paid only through the online mode. If any challenge is found to be correct, the same will be updated in the answer key. The final result will be declared based on the updated answer key.
Rajasthan JET 2022 Result
The Rajasthan JET 2022 result will be declared on the official website. The result will be released in the form of a merit list. Candidates can access the merit list pdf and check their name and roll numbers in there. The merit list is prepared based on the marks obtained by the candidates in the entrance exam.
Rajasthan JET 2022 - Counselling
Qualified candidates are required to appear for the counselling process for which they must fill the option form along with ₹ 5000/- + bank charges as option form fee. This option form fee will be adjusted against the college fee. Fill out the option form with the choices of college and other denials. Check the form carefully before final submission. Seat allotment will be done through three rounds of counselling. Those who accept the seat allotment are required to report at the institutes on a scheduled date with original documents and their self-attested copies. The documents include:
Class 10th and 12th Mark sheets and certificates
Domicile Certificate
Reservations Certificate
Self-Declaration Certificate
Recent Income Certificate
Two Recent Passport Size Photographs
Fee Deposit Receipt
Rajasthan JET Frequently Asked Questions
Yes, you can apply for the exam and can also appear for the exam. However, your result must be declared before filling out the option form and you must have met the educational qualification criteria to further participate in the admission process.
No. The application fee for all categories from outside Rajasthan is Rs. 2,800. There is no concession.