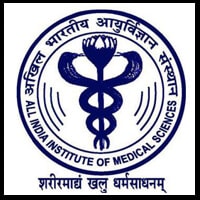 AIIMS MBBS counselling 2019: The participants can check the mock seat allocation results for AIIMS MBBS 2019 through the official website aiimsexams.org
After the declaration of AIIMS MBBS Results 2019 on 12th June 2019, candidates are now eligible to check the AIIMS MBBS mock seat allocation results 2019 through the official site. The mock allocation results for AIIMS MBBS Counselling 2019 were published via online mode on the authorized exam portal of AIIMS i.e. aiimsexams.org.
In a recent notification, notified by the All India Institute of Medical Science (AIIMS) updates a list of shortlisted roll numbers who are eligible to participate in the counselling rounds for MBBS programme scheduled to be held from 29th June 2019. Apprentices of AIIMS MBBS 2019 can access the complete Mock Allotment List from the below-directed link, as under:
Direct Link to Check AIIMS Mock Seat Allotment Results 2019
AIIMS MBBS Counselling 2019: Important Updates
As per the official notification released by AIIMS states that the AIIMS MBBS 2019 First Round of Online Seat Allocation and Counselling (Including Mock Round) will be held for AIIMS MBBS 2019 of AIIMS New Delhi, Bhopal, Mangalagiri (Guntur), Bhubaneswar, Gorakhpur, Jodhpur, Nagpur, Patna, Rishikesh, Raipur, Rae Bareli, Bathinda, Deogarh, Kalyani, and Telangana simultaneously. Applicants who are eligible for the same must have exercised the choices for AIIMS from 20.06.2019 (11:00 am) to 21.06.2019 (5:00 pm).
The published notification further added that based on the choices filled by candidates and their merit position, students will be allotted seats on the list which will be published on 26th June 2019 and the final list for the same will be updated on 27th June 2019 at the official AIIMS website. Medical aspirants will thereafter have to undergo for document verification process conducted from 28th June 2019 and will end on 3rd July 2019.
Note: Students must note that only those candidates who undergo documentation round will be granted seats for final AIIMS MBBS admissions.