AIIMS MBBS 2019 – Last Date for basic Registration Extended
Published on : 4th January 2019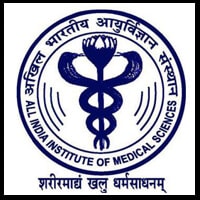 AIIMS has introduced a two-steps registration process for admission to its undergraduate courses (MBBS) from 2019 onwards – Basic Registration and Final Registration.
The All India Institute of Medical Science (AIIMS), New Delhi has extended the last date for filling the online application form for AIIMS MBBS 2019 Basic Registration. Candidates can now fill the Basic Registration form till 14th January 2019. Earlier, the last date for submitting the application form was 3rd January 2019. Subsequently, other dates have also been changed, which are as follows:
AIIMS MBBS 2019 – Online Application Dates
| | | |
| --- | --- | --- |
| Events | Previous Dates | Revised Dates |
| Last date for AIIMS MBBS 2019 Basic Registration | 3rd January 2019 (5:00 PM) | 14th January 2019 (5:00 PM) |
| Status Update for Basic Registration | 7th January 2019 | 16th January 2019 |
| Correction in the Basic Registration forms that are not rejected | 8th to 19th January 2019 | 17th to 22nd January 2019 |
| Final status (Accepted & Rejected) of AIIMS MBBS Basic Registration | 22nd January 2019 | 25th January 2019 |
Scroll left or right to view full table
AIIMS MBBS 2019 entrance exam is scheduled to be conducted on 25th and 26th May 2019 for admission to MBBS courses at AIIMS, New Delhi and other fourteen AIIMS viz. Bhopal, Bhubaneswar, Bathinda, Deogarh, Jodhpur, Gorakhpur, Kalyani, Mangalagiri, Nagpur, Patna, Raipur, Rishikesh, Rae Bareli, and Telangana.
Please note that without completing the Basic Registration process, candidates won't be able to complete the Final Registration process.
The Online registration process for the AIIMS MBBS entrance examination 2019 has started from 30th November 2018.
AIIMS MBBS 2019: Two-Stage Registration
The institute has introduced the two-stage registration from this year onwards. Previously, a large number of application forms were rejected due to the inappropriate or improper filling of details. To ensure that the application details are filled properly, the institute will invite students to submit two different forms:
Basic Registration (First Stage)
Final Registration (Second Stage)
AIIMS MBBS 2019 Basic Registration
Basic registration is the first stage where applicants need to fill in the basic details, such as the name, mobile number, parents' names, address, etc. and uploading the digital images. Since the registration will be done well in advance, the candidates will have ample time to make changes to the particulars if there be any deficiencies or errors. The official notification states, "The candidates will be informed whether their registration is accepted, and their details will be stored with a unique identification number, Thus, candidates will not be subjected to the pressures of last-minute rush and the fear of rejection of applications without any time left to make amends."
To fill the basic details, the candidates will not be asked to make the payment. The process will be closed at a specific time before the second stage of registration begins.
AIIMS MBBS 2019 Final Registration
Those who have successfully submitted the basic registration form will be allowed to go ahead and fill the final registration form. If a candidate after completing AIIMS MBBS Basic Registration 2019 does not wish to continue with the second stage of the application process, his details will be stored for the subsequent year. In such cases, the details will be valid for a period of one year.
At this stage, the applicants need to enter the remaining details including academic qualification, etc. and application fee payment. Before providing all the details, candidates are advised to go through the instructions carefully. Applicants Advanced Registration facility has been introduced for the upcoming exam and is expected to continue in future as well.
The registration will be conducted on the official website – www.aiimsexams.org.
---
---
---
---