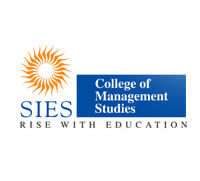 Sri Chandrasekarendra Saraswati Vidyapuram SIESCOM
Sri Chandrasekarendra Saraswati Vidyapuram SIES College of Management Studies
About the College

Basic Information

Name

SIESCOM

Location

Navi Mumbai

Score Accepted

CAT, MAT, XAT, ATMA, CMAT

Ranking

55

Approval

Affiliated to the University of Mumbai.

Address & Contact

Address: Sri Chandrasekarendra Saraswati Vidyapuram, Plot 1-E, Sector V, Nerul, Navi Mumbai, Maharashtra 400706

Phone:022 6108 2400

Placement

All candidates get campus placement.

Companies coming for placement

Some of the companies coming for making placement are Satyam, Discovery, Pantaloon, RPG, Edelweiss, Godrej etc.

Average Salary offered

6 lacs per annum.
Scroll left or right to view full table
Masters Courses available at SIESCOM Navi Mumbai,
| | | |
| --- | --- | --- |
| Courses Available | Fee (in ₹) | Duration |
| Master in Management Studies | 4,00,000. | 2 years. |
| Master in Management Studies in Finance | 4,00,000. | 2 years. |
| Master in Management Studies in Human Resource | 4,00,000. | 2 years. |
| Master in Management Studies in Operations | 4,00,000. | 2 years. |
| Master in Management Studies in Marketing | 4,00,000. | 2 years. |
Scroll left or right to view full table
Post Graduate Diploma Courses available at SIESCOM Navi Mumbai,
| | | |
| --- | --- | --- |
| Courses Available | Fee (in ₹) | Duration |
| Post Graduate Diploma in Management | 5,20,000. | 2 years. |
| Post Graduate Diploma in Management Biotechnology | 5,20,000. | 2 years. |
| Post Graduate Diploma in Management in Information Technology | 5,20,000. | 2 years. |
| Post Graduate Diploma in Management in Marketing | 5,20,000. | 2 years. |
| Post Graduate Diploma in Management in Finance | 5,20,000. | 2 years. |
| Post Graduate Diploma in Management in Operation | 5,20,000. | 2 years. |
| Post Graduate Diploma in Management in Human Resource Management. | 5,20,000. | 2 years. |
Scroll left or right to view full table