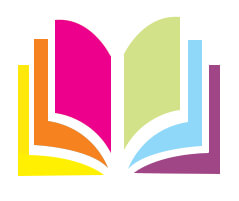 Lal Bahadur Shashtri Institute of Management (LBSIM) New Delhi
Since the establishment of Lal Bahadur Shastri Educational Society in the year 1995, it has grown as one of the top business schools in the nation. The Lal Bahadur Shashtri Institute of Management or LBSIM is one of the foremost institutes who initiated the concept of providing value based management education, which helps institute to develop professionals with a humane and pragmatic approach on the path of corporate excellence and business practices.
The institute has been equipped with the latest facilities, infrastructure and experienced faculties. The quality of education with the corporate learning is the key with LBSIM, New Delhi. The collection of reference books at its library and connectivity by various modes of transportation is really helpful. Being in the capital city of the nation, LBSIM is able to provide more industrial learning for its students.
LBSIM offers two year full Time regular Post Graduate Diploma in Management as one of their exclusive management, learning programs. It is duly recognized by AICTE, Ministry of HRD, Govt. of India, in order to provide better recognition of various courses and institutes.
Selection Procedure
The application for admission in the PGDM course, applications will be sorted on the basis of CAT/ GMAT scores, prior academic performance, work experience, and other information disclosed in the Application form the candidate.
Shortlisted candidates will only be called for the next round which is Group Discussion, Extempore, Written Analysis Test and Personal Interview. This be held during February and March 2018 this year. The exact date will be updated on the official website of the institute.
The amount of score for final selection will be 60% of your CAT/GMAT scorecard and 40% of your Group Discussion, Extempore and Personal, Interview, past academic performance, written ability test and work experience. Selected candidates can check their result, form the notice board of the Institute's and also from the Institute's website www.lbsim.ac.in.
Schedule for GD & PI
GD / Personal Interview - Last week of February, 2018
Announcement of final results and release of admission list – 1st week of April, 2018
Completed Application Forms need to send(applicable for offline appplications only)
Admission Coordinator,
Lal Bahadur Shastri Institute of Management,
Plot No.-11/7, Sector-11,
Dwarka, New Delhi-75.
Admission process
The admission process with Lal Bahadur Shashtri Institute of Management or LBSIM goes step by step as follows.
STEP – 1 - Admission Test
Students who are seeking admission to LBSIM need to appear in the Common Admission Test (CAT) at http://www.iimcat.ac.in/ or Current Graduate Management Admission Test (GMAT) at http://www.gmat.com. The score of respective exams will help you to move further.
STEP – 2 - Registration at LBSIM
Along the CAT/ Current GMAT Score, candidates have to register with LBSIM, Delhi through a separate Application Form which will be available along with Information Brochure from 6th October 2017 to 31st December 2017 from Admission Coordinator, LBSIM, Delhi.
STEP – 3 - Group Discussion (GD) and Interview
The students, from the step 2 will be called for Group Discussion (GD), Extempore, Work Experience and Personal Interview (PI) for final selection after getting shortlisted on the basis of CAT/ Current GMAT score.
Interview Centres
The Personal Interview can be conducted at one of the following places, as selected by the candidate at the time of applying for registration with LBSIM after getting shortlisted.
Delhi
Chandigarh
Mumbai
Hyderabad
Bengaluru
Chennai
Thiruvananathapuram
Bhubaneshwar
Kolkata
Guwahati
Patna
Indore
Schedule of Admission
The schedule for admission this year will be as given here.
| | |
| --- | --- |
| Online application process starts | Will be announced soon |
| Programme commences | 15th June, 2018 |
| Orientation Programme | June 15-18, 2018 |
Scroll left or right to view full table
Important Dates
CAT Related Dates

LBSIM Important Dates

CAT 2017 Regsitration Started
9th August, 2017

LBSIM admission application process started
6th October, 2017

CAT 2017 Registration Ended
20th September, 2017

Programme commences
15th June, 2018

CAT 2017 Admit Card Download
18th October, 2017

Orientation Programme
June 15-18, 2018

CAT 2017 Test
26th November, 2017

LBSIM admission application process ended
31st December, 2017
Scroll left or right to view full table
Students, who are interested to get admission in Lal Bahadur Shastri Institute of Management should appear in CAT/ Current GMAT and apply for the same to get shortlisted and selected.
Other Details
Lal Bahadur Shastri Institute of Management, Delhi
11/07, Sector – 11
(Near Metro Station) Dwarka,
New Delhi – 110075.
Phone - 011-25307700
Fax - 011- 25307799