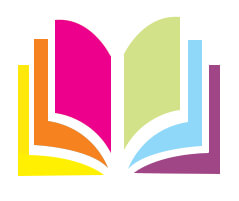 Jagannath International Management School (JIMS)
Jagannath International Management School or JIMS New Delhi, Kalkaji campus, is one of the prestigious B- School of North India, situated in the South Delhi. It has been started from then ground level and reached up to a top position as one of the premier management institutes of the country. The idea behind introducing an institute for learning and developing management resources to compete on the international platform.
Jagannath International Management School or JIMS goes beyond the conventional teaching methodology by incorporating pedagogies which develop students into learned professionals. Along this, the corporate interface of JIMS which is a vital section of its curriculum aims to give the much needed practical exposure to classroom teaching.
The contemporary curriculum for management students is to make sure that it goes with the development of various inputs and teaching, learning process to achieve interdisciplinary student understanding which empowers them to solve problems, communicate effectively, work in teams with members from diversified background, shoulder responsibility and take decisions effect.
The economic statistics of global economy are experiencing a huge exposure, many businesses are looking to increase their operations in the international market. You can say that the world is no longer mapped on the business blueprint with demarcated boundaries rather as a boundary-less global economic village.
This is a call for expert professionals who are well skilled with specialized knowledge and management skills to mange the new dimensions of this industry. The exposure to the international business and world business practice is the key.
The Two-Year Full Time PGDM or Post Graduate Diploma in Management is approved by the All India Council for Technical Education (AICTE) under Ministry of HRD for academic excellence in quality education and is Equivalent to MBA by AIU; you can be assured about the quality and credits of education. The institute has been awarded by the International Quality Certification, ISO 9001:2000 in year 2003. The quality education has been maintained and improved so the certificate has been upgraded to ISO 9001:2008 in 2010 once again.
PGDM (Post Graduate Diploma in Management)
Intake - 120
Eligibility Requirement
50% marks in graduation in any discipline required. But, students appearing in final year examination are also eligible to apply.However they are required to submit their final year results by Oct 2018 under the provisional admission, else it will be cancelled
Valid Exam Score (CAT/MAT/XAT/CMAT/ATMA)
MAT /ATMA/XAT – 500 Composite Score or equivalent /CAT – 60 Percentile
Admission Procedure
Applicants have to pass through a three stage system of screening which includes Written Test (MAT/CAT/XAT/CMAT/ATMA), Group Discussion and Personal Interview.
Students can apply for admission to institute's PGDM or PGDM(IB) course in one of the following ways:
Application form can be directly bought from the Institute on payment of ₹ 1000/- in cash
Students can fill online application form and make payment through Credit Card/Debit Card/ NetBanking or download the application form from the website www.jagannath.org
All the filled in Application forms are to be submitted with attested copies of certificates and two pass port size photographs within 10 days to the Admission Cell of the Institute. A Demand Draft of ₹ 1050/- in favour of Jagannath International Management School, payable at Delhi has to be sent along with the downloaded form at MOR, Pocket 105, Opp. Kalkaji Police Station, Kalkaji, New Delhi-110019
Note: You can opt for more than one program in the same application form with no additional cost.
Fee Structure PGDM
Total Fees - ₹ 6.75 Lac + 7500 Refundable Security (Payable in four Installments)
Scholarship
50% Scholarship to students with 700 in MAT/ 80% CAT and 60% Through out
25% Scholarship to students with 650 in MAT/ 75% CAT and 60% Through out
10% Scholarship to students with 600 in MAT/ 70% CAT and 60% Through out
GD-PI Schedule
Admission Open for PGDM Batch 2018-2020
Dates

Loaction

Venue

10th March, 2018

(Saturday)

Delhi: (JIMS Kalkaji Campus)

Jagannath International Management School

MOR Pocket 105, Kalkaji, New Delhi-110019

Ph: +91-11-40619200

(100 Lines)

17th March, 2018

(Saturday)

Delhi: (JIMS Kalkaji Campus)

Jagannath International Management School

MOR Pocket 105, Kalkaji, New Delhi-110019

Ph: +91-11-40619200

(100 Lines)
Scroll left or right to view full table
Other Details
Jagannath International Management School,
MOR Pocket 105, Kalkaji, New Delhi-110019
Tel - 011-40619200 (100 Lines)
Admissions Helplines - 011-40619207/08
Mobile - 09868239472 , 09953892274
Toll Free - 1800-11-2074
Fax - 011-26220998
Email - [email protected]