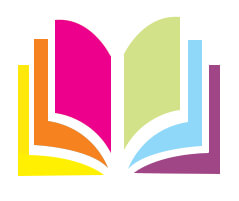 Fortune Institute of International Business (FIIB)
The Fortune Institute of International Business or commonly known as FIIB offers the MBA programme to broaden perspectives, improve creatively craft of an individual career plan, and then transform students into experts of the industry. The MBA programme of FIIB is approved by the AICTE and accorded equivalence with MBA by Association of Indian Universities (AIU).
This MBA equivalent course is the core of FIIB's management education programs which provides an excellent learning of management. It has been developed to enable graduates with various educational backgrounds to explore their managerial ability and improve professional skills.
The program targets for transformation the mindsets of management students of the college, in order to create a difference in the society and industrial practice. Individuals, as professional managers, are trained to learn their skills and demonstrate them, with a holistic world view. They are nourishing to grab opportunities and influence a change, through innovative coursework and out-of-class experiences.
Fortune Institute of International Business or FIIB is dedicated to provide the best management course in India. In order to achieve the college curriculum is revisited on a regular basis to ensure it is contemporary and futuristic in its design and delivery quality learning. Along this to provide the industry experience, the delivery of the specialized PGDM curriculum by the intellectual faculty is unique and well rounded. The institute revises and upgrades its curriculum every year, to incorporate the ever-changing needs of the industry and business, in consultation with the faculty, practitioners and its alumni too.
The PGDM or Post Graduate Diploma in Management is the exclusive program which focuses on the every section of management. This includes the marketing, HR, finance, operations, sales and more. Candidates are advised to choose their respective specialization on the basis of their interests and skill sets they have. It will designed your future accordingly.
Key Advantages of the Program
Top-Ranked, AICTE Approved B-School & Equivalence to MBA by AIU
Cutting-Edge, Employability Focused, Skill-Dominant Curriculum
Diverse Student Experiences for a Holistic Development
Value-Adding Study Abroad Immersion Experience
Excellent Placements and Corporate Linkages
Accomplished and Networked Alumni Base
Superbly Located College Campus in South Delhi
Affiliations
The institute has various affiliations for their courses in management.
Two Year Post-Graduate Diploma Program In Management (PGDM) approved by All India Council for Technical Education (AICTE)
Equivalence of PGDM to MBA by Association of Indian University (AIU)
Ranked among the best B-School in India
Awards by Major Business School Academics
Fill in an Online/Hardcopy Application
In order to get admission in FIIB, aspirants should apply to the Admission Office through the duly filled in the prescribed Application Form available through the following means.
From FIIB Campus - Plot No.5, Rao Tula Ram Marg, Vasant Vihar, New Delhi-110057 on all working days (Monday-Saturday) from 9 a.m. to 6 p.m. on payment of ₹ 1,000 in cash
Online - Fill in the online application form (http://fiib.edu.in/mba-pgdm-programs/admission/instruction.php)
By Post – You can send it by downloading the PGDM Application Form from the FIIB website http://fiib.edu.in/pdf/FIIB-Admissions-Form.pdf filled and submitted along with Demand Draft of amount ₹1,050/- in favor of 'Fortune Institute of International Business' payable at New Delhi address
Submit all Required Documents
With your PGDM application, please also submit these documents as photocopy.
Date of Birth Certificate (Class X Mark Sheet)
Class XII Mark Sheet
Graduation Mark Sheet (latest year if final year is not available)
MAT/CAT/XAT/GMAT/ATMA/CMAT Score Card
One Recent Passport Size Photograph
Updated Resume
Schedule a Date for Personal Interview and Written Test
CYCLE 1

CYCLE 2

CYCLE 3

CYCLE 4

PGDM Admission Open

October, 2017

Application Deadline

30thNovember, 2017

31stJanuary, 2018

28thFebruary, 2018

31st March, 2018

Offer Date

within 7 Days of Interview

Acceptance/Registration Date

10 days from the date of the offer

7 days from the date of the offer

Session Starts

08th June, 2018
Scroll left or right to view full table
Interview Dates
Date

Time

Venue

Contact Person

16th March, 2018

09:30 AM

FIIB-Campus

Rahul Verma
011-47285080
Scroll left or right to view full table
Fee
The curriculum total fee for the PGDM course is ₹ 7.35 Lakhs (Fee ₹ 7.20 Lakhs +₹ 15,000/- Refundable Security) as given here.
FEE Details for FIIB PGDM Batch 2018-20

Installment
Due Date

I
At Registration

II
30-Sep-18

III
31-Dec-18

IV
31-Mar-19

V
30-Jun-19

VI
30-Sep-19

VII
31-Dec-19

Total

Tuition Fee

1,28,000

64,000

64,000

64,000

64,000

64,000

64,000

5,12,000

Study Material / E-Books

21,500

10,750

10,750

10,750

10,750

10,750

10,750

86,000

Student Welfare

8,500

4,250

4,250

4,250

4,250

4,250

4,250

34,000

Examination Fee

6,500

3,250

3,250

3,250

3,250

3,250

3,250

26,000

Development Fee

4,500

2,250

2,250

2,250

2,250

2,250

2,250

18,000

IT Infrastructure

7,500

3,750

3,750

3,750

3,750

3,750

3,750

30,000

Alumni- Life Membership

3,500

1,750

1,750

1,750

1,750

1,750

1,750

14,000

Total:

1,80,000

90,000

90,000

90,000

90,000

90,000

90,000

7,20,000

Security Deposit

15,000

-

-

-

-

-

-

15,000

Commitment Fee

75,000

-

-

-

-

-

-

75,000
Scroll left or right to view full table
Written Test (WT)
The written is the part of the admission process, you will be ask to complete a written test which includes
Critical /Analytical Skill
English Language Competencies
Personal Interview (PI)
Followed by the Personal interview (PI) as a part of the selection process at FIIB; is taken as a purposeful conversation between a candidate and the interviewing officer to understand the candidate's areas of interest and abilities. There would be certain parameters on which the candidates will be evaluated whether able to go with the course or not.
Career Objectives
Adaptability and flexibility
Taking initiatives and challenges
Self-Awareness and Management
General Awareness
Basic Characteristics
Once, candidates get selected, and then they must confirm their admission by paying the Commitment Fee within 10 days of their results being declared. In case, failing for the same, the admission offer will stand cancelled.
Other Details
Fortune Institute of International Business,
Plot No.5 Rao Tula Ram Marg,
Opp Army R&R Hospital
Vasant Vihar, New Delhi - 57
Tel - +91-11-47285000
Fax - 011-26144279
Email - [email protected]