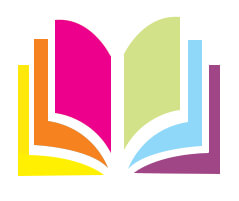 Rashtriya Vidyalaya College of Engineering, Bangalore
Rashtriya Vidyalaya College of Engineering, Mysore Road, Bangalore
About the College

Basic Information

Name

Rashtriya Vidyalaya College of Engineering

Location

Mysore Road, Bangalore

Score Accepted

COMED-K, KEA, GATE

Ranking

36

Approval

AICTE.

Address & Contact

R V College of Engineering
R V Vidyanikethan Post
Mysuru Road Bengaluru - 560 059
Ph : 91 - 080-6717 8021
Fax: 91 - 080-6717 8011
Email : [email protected]

Placement

All candidates get placed.

Companies coming for placement

Some of the prominent companies coming for placement are- Delphi Automative pvt.ltd., Deloitte Consulting, Dr. Reddy's lab, Ebay Pay Pal, Ericsson India, Flipkart, FMC, Gemba, Genpact, GMR Infrastructure, Goldman Sachs, Snap Deal, Sobha Developers etc.

Average Salary offered

5 lacs per annum.
Scroll left or right to view full table
B.Tech/B.E Courses available at Rashtriya Vidyalaya College of Engineering, Mysore Road, Bangalore
| | | |
| --- | --- | --- |
| Courses Available | Fee (in ₹) | Duration |
| B.Tech/B.E in Mechanical Engineering. | 2,83,000. | 4 Years. |
| B.Tech/B.E in Electrical & Electronics Engineering. | 2,83,000. | 4 Years. |
| B.Tech/B.E in Chemical Engineering. | 2,83,000. | 4 Years. |
| B.Tech/B.E in Computer Engineering. | 2,83,000. | 4 Years. |
| B.Tech/B.E in Civil Engineering. | 2,83,000. | 4 Years. |
| B.Tech/B.E in Electronics & Communication Engineering. | 2,83,000. | 4 Years. |
| B.Tech/B.E in Electronic & Instrumentation Engineering. | 2,83,000. | 4 Years. |
| B.Tech/B.E in Telecommunication Engineering. | 2,83,000. | 4 Years. |
Scroll left or right to view full table
M.Tech/M.E Courses available at Rashtriya Vidyalaya College of Engineering, Mysore Road, Bangalore
| | | |
| --- | --- | --- |
| Courses Available | Fee (in ₹) | Duration |
| M.Tech/M.E in Bio-technology Engineering. | 1,75,000. | 2 Years. |
| M.Tech/M.E in Communication Systems Engineering. | 1,75,000. | 2 Years. |
| M.Tech/M.E in Chemical Engineering. | 1,75,000. | 2 Years. |
| M.Tech/M.E in Computer Science and Engineering. | 1,75,000. | 2 Years. |
| M.Tech/M.E in Computer aided manufacturing Engineering. | 1,75,000. | 2 Years. |
| M.Tech/M.E in Computer Networking Engineering. | 1,75,000. | 2 Years. |
| M.Tech/M.E in Digital Communication Engineering. | 1,75,000. | 2 Years. |
| M.Tech/M.E in Highway Technology Engineering. | 1,75,000. | 2 Years. |
| M.Tech/M.E in Information Technology Engineering. | 1,75,000. | 2 Years. |
| M.Tech/M.E in Machine Design Engineering. | 1,75,000. | 2 Years. |
| M.Tech/M.E in Power Electornics Engineering. | 1,75,000. | 2 Years. |
Scroll left or right to view full table